Built in the forest, enveloped in the charming vistas of Ivry-sur-le-Lac – a village in the Laurentides region of Quebec, Canada – and overlooking Lake Manitou, sits a modern residential project curated from five prefabricated custom modules by Figurr Architects Collective.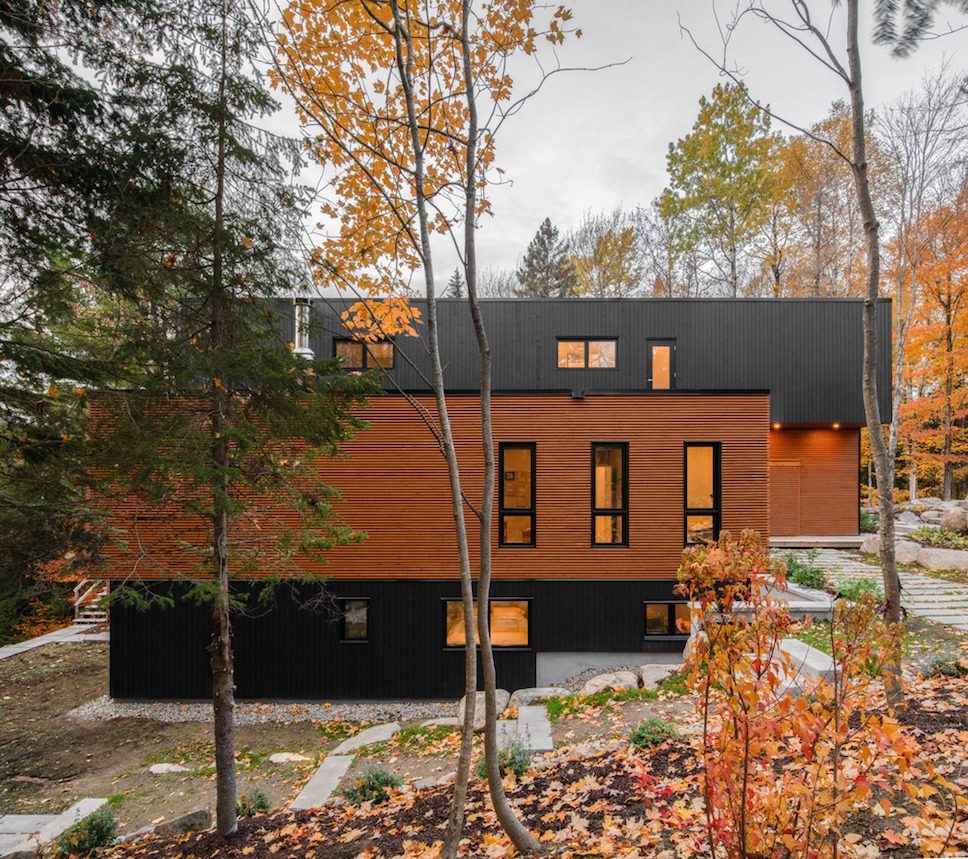 The contemporary build channels a unique modular design crafted in accordance to very precise plans by the architecture firm, Figurr Architects Collective (formely Rubin & Rotman Architects). The design, led by Canadian architect Richard Rubin from the firm, consists of five prefabricated custom modules, each approximately fifty feet long and assembled before being delivered to the site. Not only did this allow for their indoor construction to occur in optimal working conditions, but it meant that the insulation, windows and flooring were all also constructed before shipping.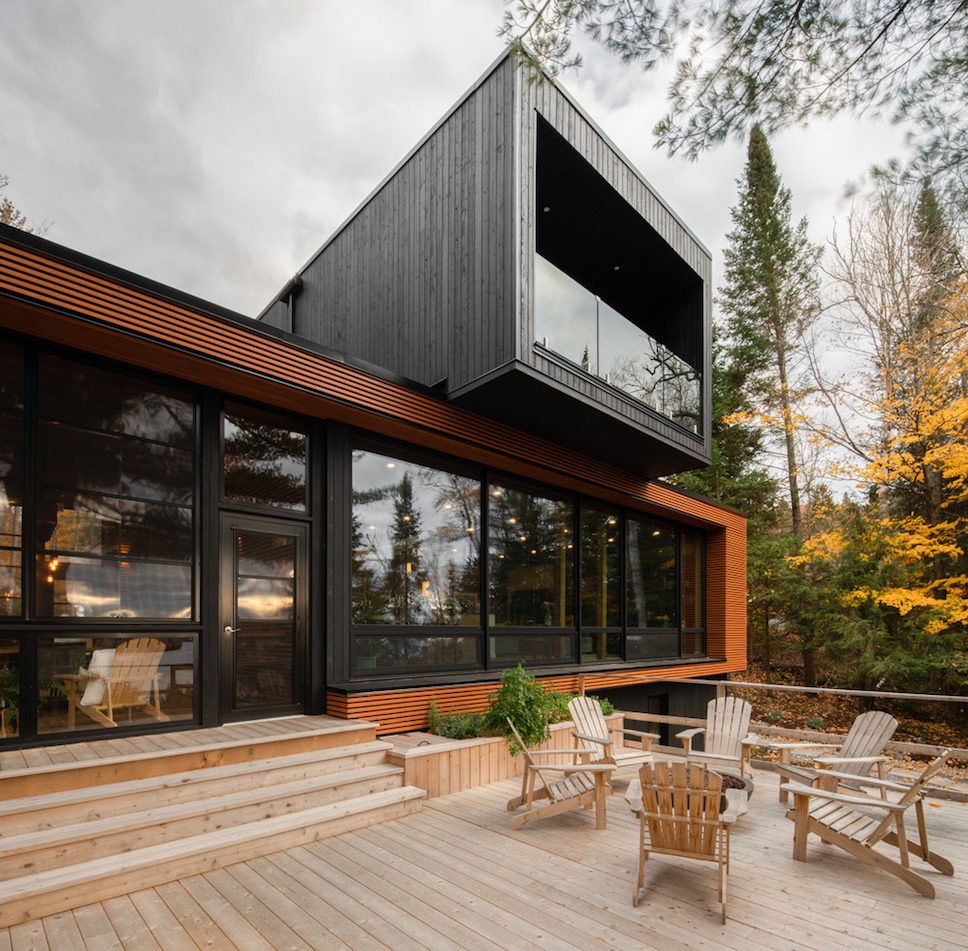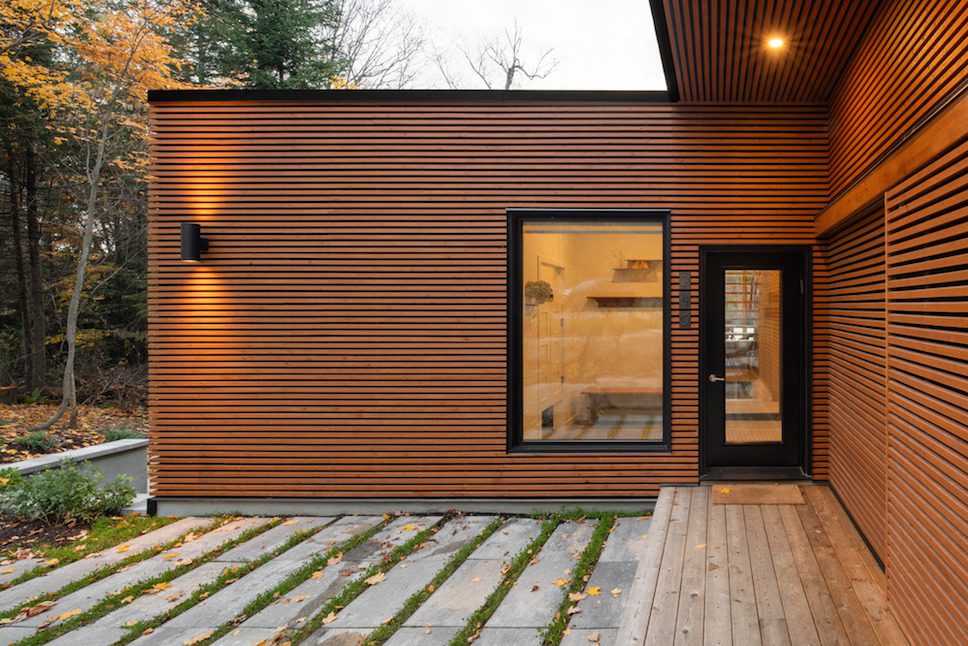 Although this pre-assembly of elements allowed for optimal working conditions, the transportation of five giant modules opened up a completely new challenge for the architects. Relying on shrewd preparation and planning, coordination and the pre-planned and careful navigation of the surrounding country roads – which at times proffered hairy ninety degree turns in varying weather conditions – the transportation of the home was quite the task. And to ensure a fast build time so the client wouldn't lose more than one season enjoying the beautiful surrounding terrain, construction started in late summer before the demolition of the existing house, a humble country home purchased by the client 25 years ago.
Figurr Architects Collective designed the house with a low environmental footprint as their primary focus. Carefully conceptualised with the vision of a modern home built using sustainable and local materials, with large apertures allowing endless amounts of light to enter and flood the interiors, every aspect of the home was meticulously thought through. Direct sunlight, due to the position of the build, aids in the reduction of both heating and lighting costs. Alongside this, the building's wooden façade generates a natural synergy between the home and its surrounding environment, allowing for it to blend into the countryside.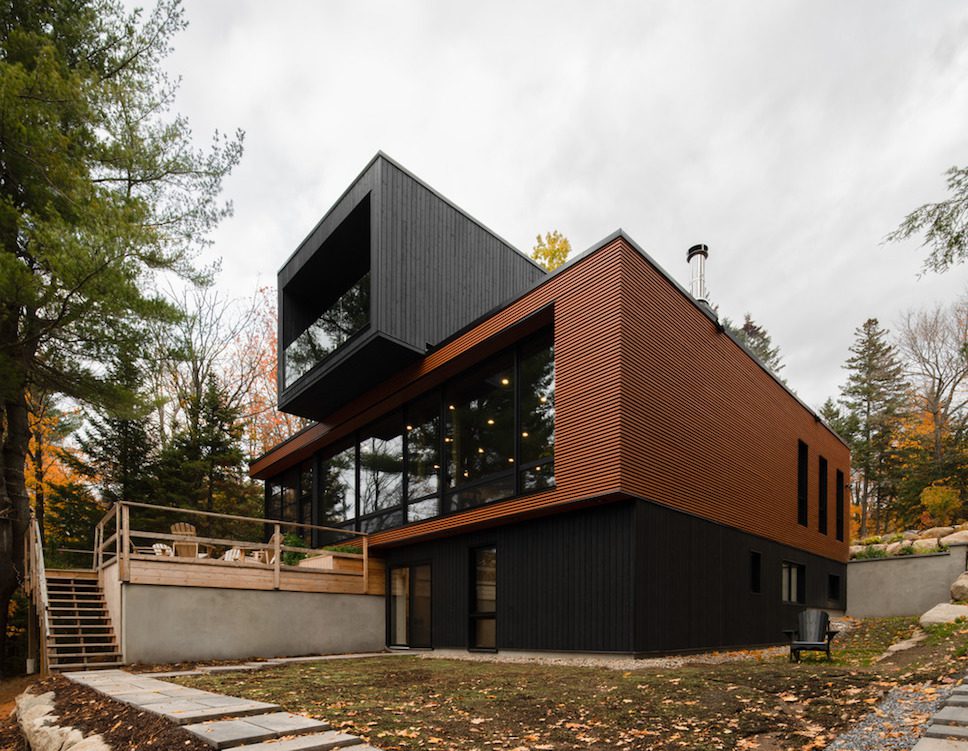 Inside, the home has been designed so that each family member has their own personal space, while on the ground floor, a more open-plan concept allows for sociable meal times and evenings spent together within an inviting kitchen and dining area. A cozy living space follows, alongside a 'three-season screened-in porch' that allows for the family to embrace the changing of the seasons from inside. Outside, a lower lakeside deck means the family can spend time outside appreciating the magnificent scenery that surrounds them.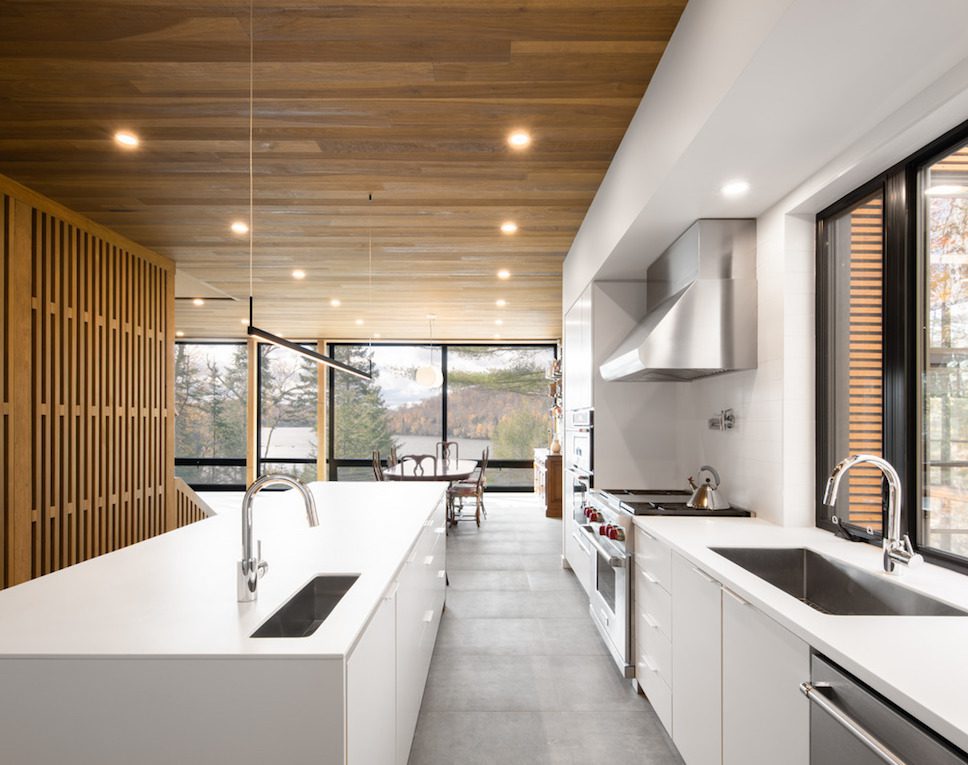 Notably, the architect is in the process of applying for a LEED Gold certification for his home.
Project Notes
Completion Year : May 2019
Architect: Figurr Architects Collective
Engineer: Jeffrey Leibgott SBSA
General contractor: Norexco
Supplier: Énergéco Concept
Landscape Architects: Projet Paysage
Project Manager: Rick Rubin
Photography: David Boyer
Project sourced from V2com
To discover more from architectural firm Figurr Architects Collective, click here.
For more residential case studies on enki, click here.