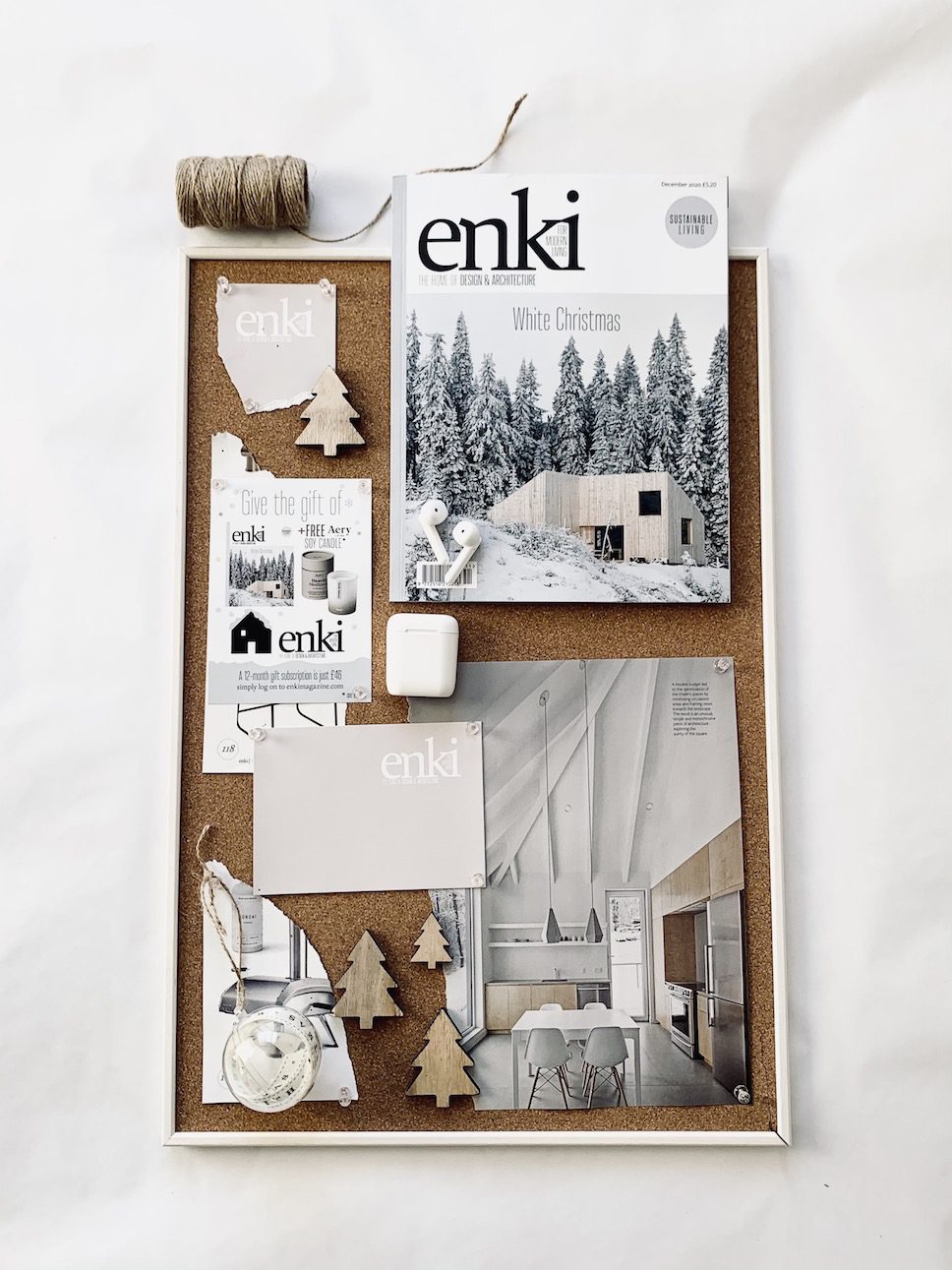 Give a very special Christmas gift that lasts all year (enki's gift subscription)…and get a FREE Aery Living candle (worth £24.95) for yourself! It's a win…win!
As the festive season glitters enticingly on the horizon, why not send one of your favourite people a copy of enki, every month for a year, and we'll send you a beautiful vegan Heavily Meditated Candle by Aery Living for FREE. It's a complete no-brainer!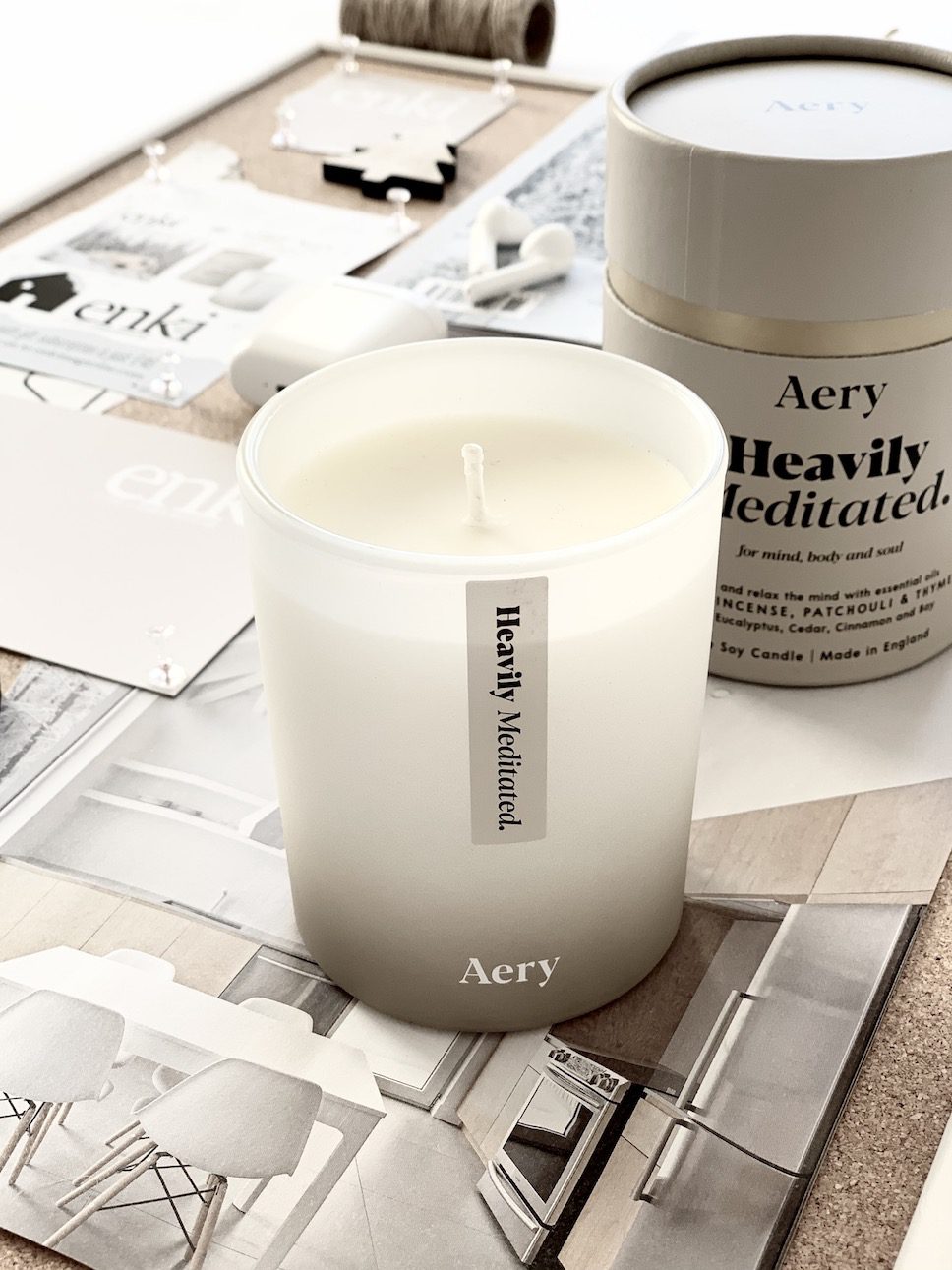 Aery Living's Heavily Meditated scented candle is calling to be indulged in during this festive period. Floating notes of frankincense, patchouli and thyme with refined touches of eucalyptus, cedar, cinnamon and bay, it's the ideal companion to cosy evenings spent by the fire. It's flickering flame will not only calm, but the candle's essential oils are thoughtfully introduced to create focus and relax the mind.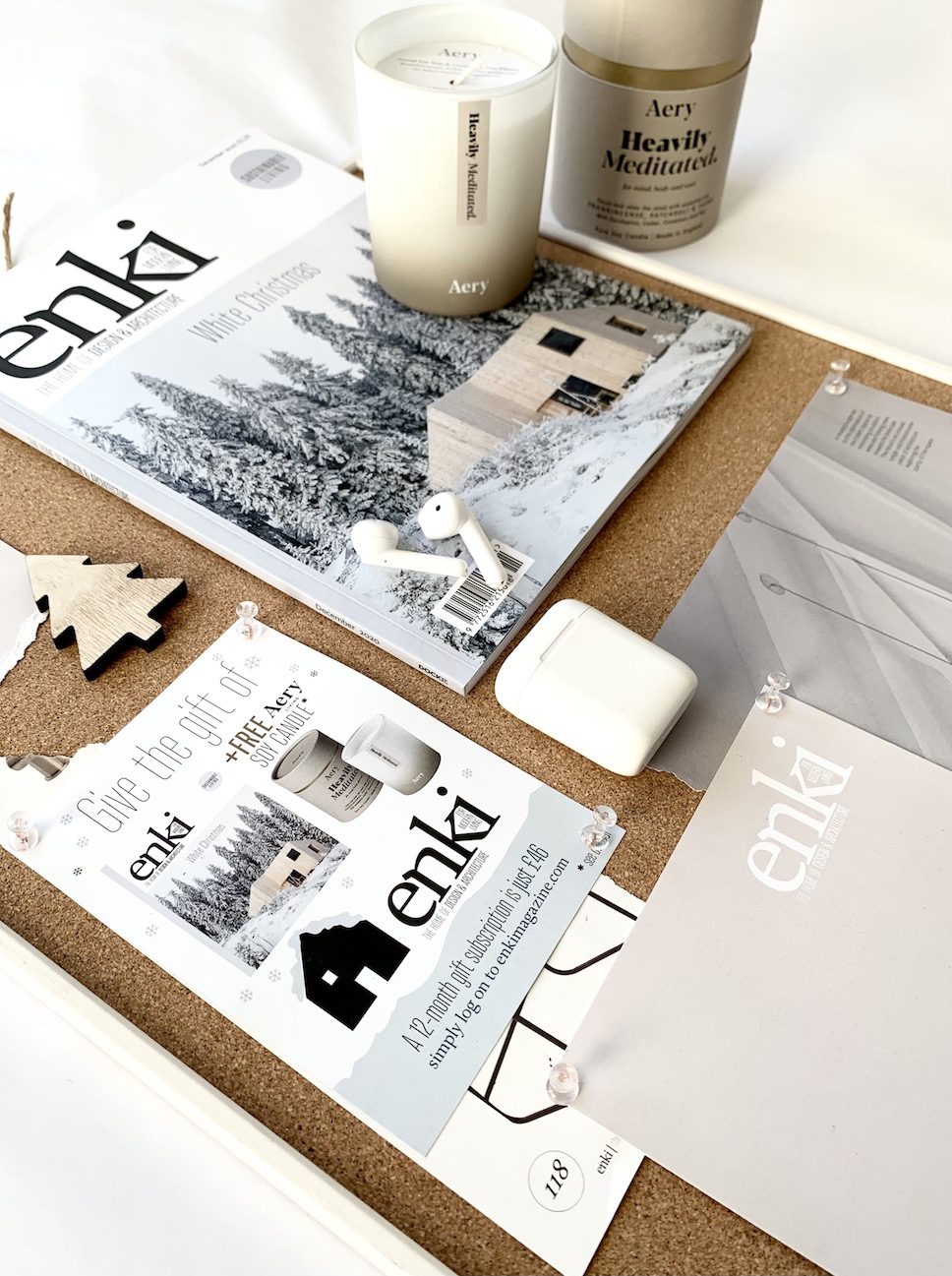 With Aery Living, their mission, as they describe, is simple: "to make beautiful scents with stylish minimal design and the finest ingredients." Plus, they have some seriously eco-friendly and sustainable credentials!
Committed 100% to green, ethical and sustainable working practices, Aery Living's products are not only Paraffin free, but developed using sustainable GMO free European grown soy (in fact, notably, their products are GMO free and Palm free). As well as this, they use lead free cotton wicks, alcohol-free plant based diffuser carrier fluids, sustainable natural reeds and sustainable cork lids. Plus, their packaging is either FSC certified, responsibly sourced or part/fully recycled content.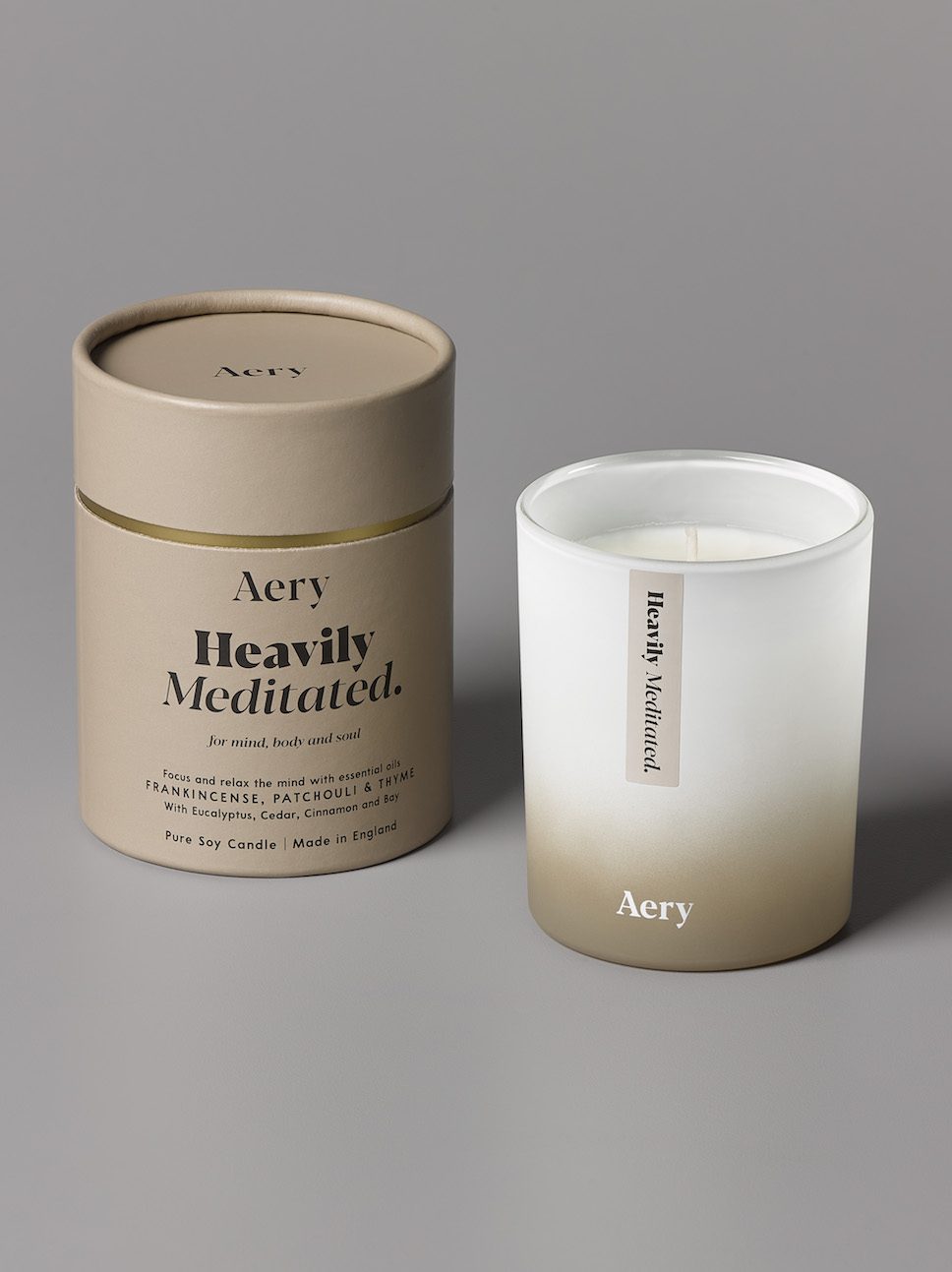 And, alongside their future aim of developing an organic range, they already print their aesthetically pleasing packaging using non-toxic vegetable based inks and deliver your chosen purchase in boxes crafted from Recycled Cardboard with Recycled Paper Void Fill – they even use Paper Packing Tape! All music to our ears!
Click here to order enki's gift subscription today!
For full terms and conditions, click here.
Discover more about the Heavily Meditated Candle and Aery Living here.