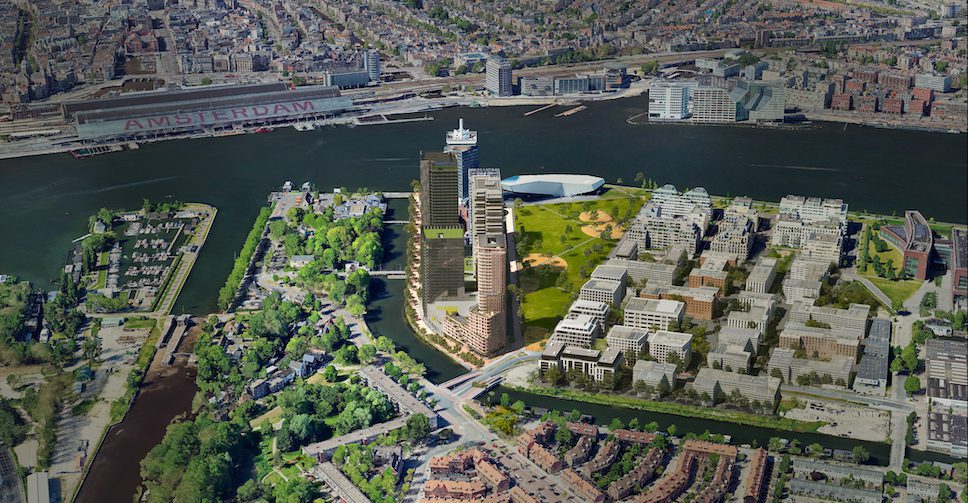 Planning permission has been granted for Mecanoo's Brink Tower which is set to become an energy positive residential building in Amsterdam.
Construction is set to start promptly, in mid-October, on the 90-metre-high, carbon negative building, which will be fitted with an arrange of energy generating and conserving features. It's set to shape a green and inclusive neighbourhood and contribute to the new Overhoeks district in the north of Amsterdam.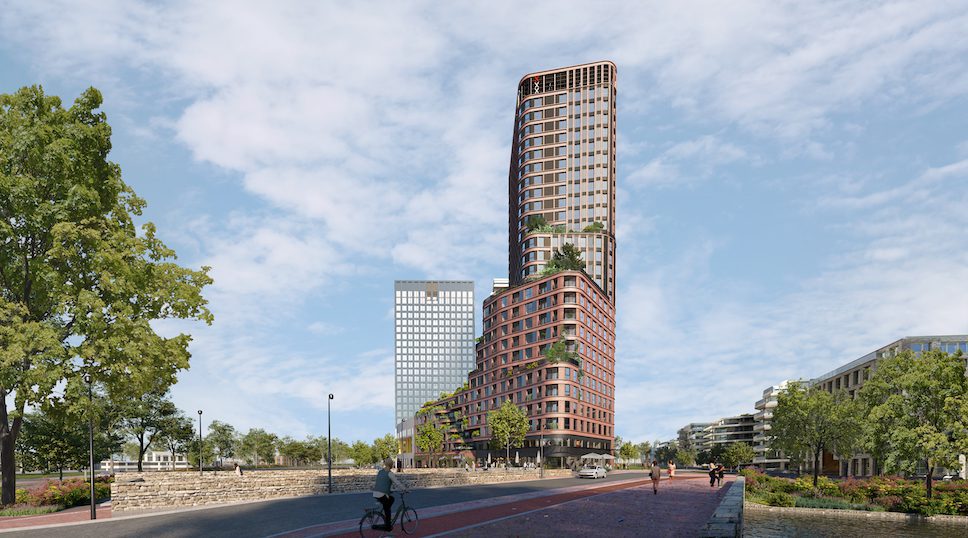 Brink Tower will offer a mixed programme, including spaces to live, work, and relax in a healthy environment. Hence it's name 'Brink' derived from the Dutch word for a green and open space where people meet, which signifies its aim to bring people locals together to live in a plant-filled, sustainable area. It's imagined as a "visual and social link" between the Overhoek development and the low-rise neighbourhood of Van der Pek, situated just across the canal.
"The side facing Van der Pek has a slender shape with a cascade of green, collective roof terraces and gardens where residents can meet. On the other side, the tower is wider, just like the robust adjacent towers of Overhoeks," explain the architects at Mecanoo.
Referring to the tower's cladding they explain that it's "characterised by warm red brick, referencing the Amsterdam School architecture of the 1920s that characterises Van der Pek. The beautiful brickwork is integrated with concrete bands and detailing in the façades, which frame full-height windows all the way to the top on all sides."
Alongside its transformative social role is its sustainable ambition, having been designed to generate more energy than it consumes. This is thanks to photovoltaics fitted on the terraces and façades, passive solar harvesting on the top roof, and an aquifer thermal energy storage (ATES) system.
Biodiversity has also been a big consideration, not only offering residents a choice of outdoors spaces to enjoy, but also with the addition of vegetation, and nests and nooks for birds and insects to inhabit.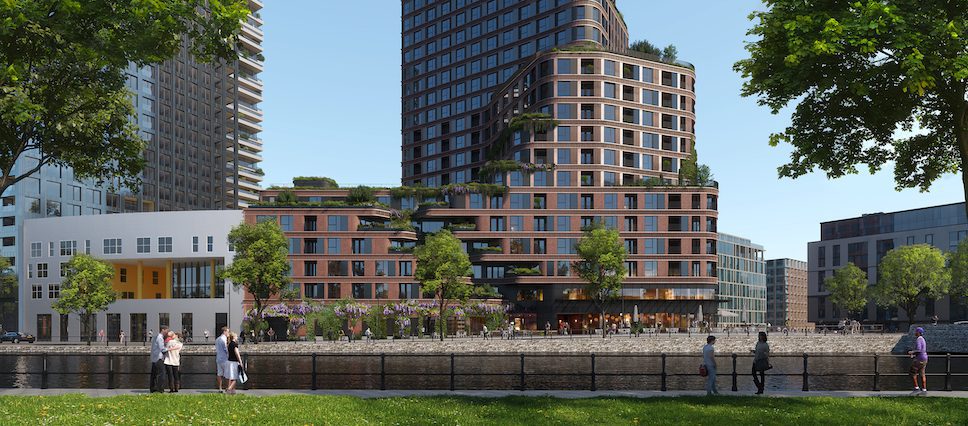 Project details:
Architecture: Mecanoo
Developer: DubbeLL – neighbourhood developers
Investor: Xior Brinktoren N.V.
Structural engineer: Van Rossum Raadgevende Ingenieurs
Sustainability consultant: Merosch
MEP, fire safety, building physics consultant: Nelissen Ingenieursbureau
Consultant/realisation roof gardens: Dakdokters
Consultant water retention: Metropolder
Contractor: Cordeel
Renders: Courtesy of Mecanoo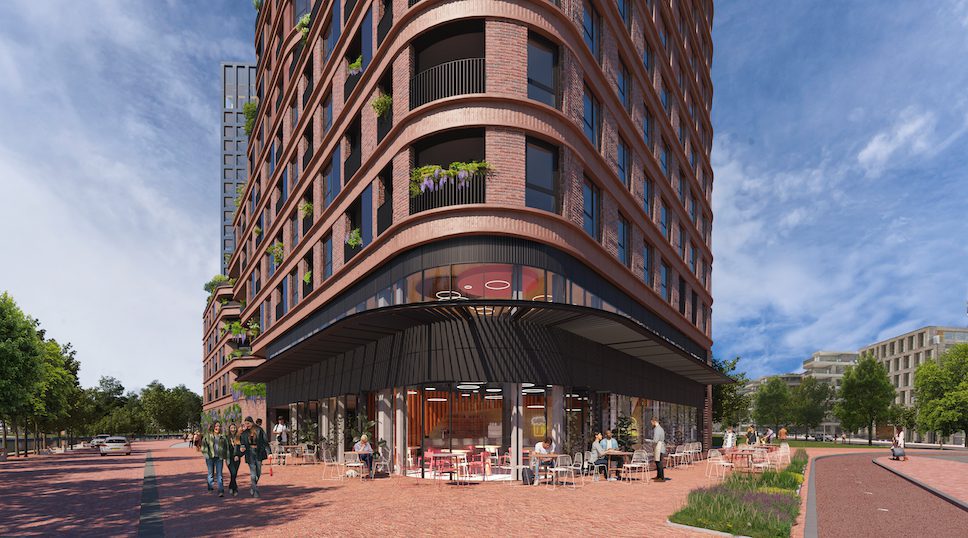 Work on the project is expected to be complete in 2025.
Take a look at Mecanoo's design for the Natural History Museum Abu Dhabi, also under construction and due to be completed in 2025.
If you don't want to miss all of the latest architecture news, real-life homes, and our Architect of the Month interview, inside every new issue of enki magazine then be sure to subscribe – it's a no-brainer!