Water is at the centre of sustainable development and an ever-lasting inspiration for GROHE who put eco-conscious design at the forefront of product development. The leading global brand for complete bathroom solutions and kitchen fittings wants to bring the "pure water enjoyment" into its whole offering and to deliver the best in energy-saving technologies.
"Our current target is to remove all plastic from our packaging, a goal we have very nearly reached with more than 32 million pieces of plastic already saved." Patrick Speck, Leader LIXIL Global Design EMENA and GROHE.
Patrick Speck talks to us about his role in overseeing the design vision for GROHE, and he explains the brand's consistent dedication to finding innovative ways to conserve water in our homes through eco-conscious design.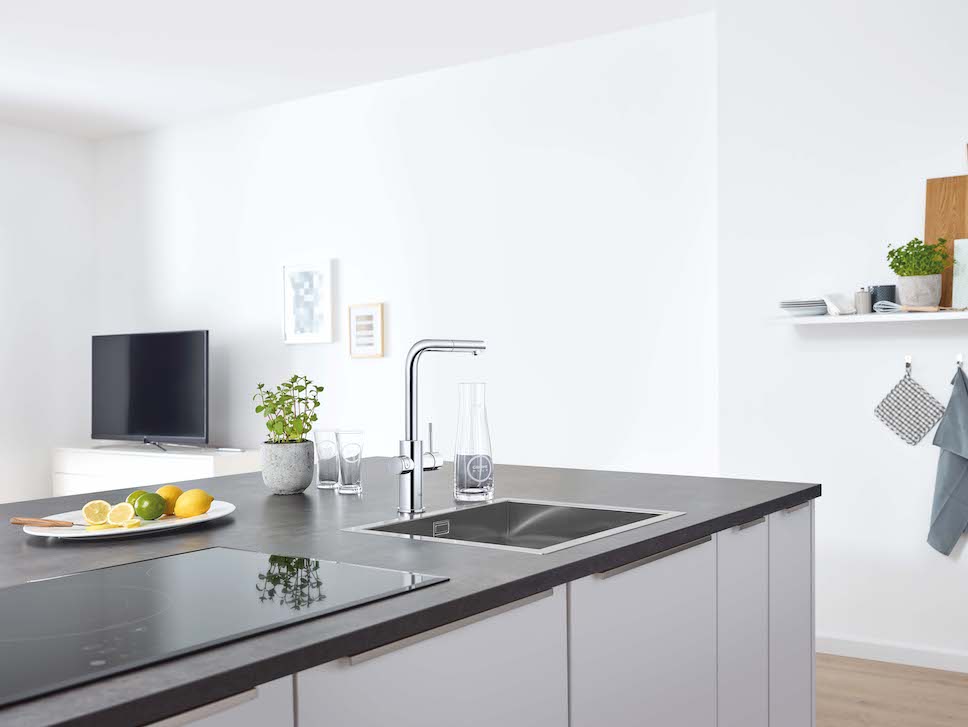 1. How does your business prioritise nature and the environment?
Water is at the heart of our business yet, at the same time, it is one of the most valuable resources and by no means infinite. Therefore, we have a great responsibility in everything we do. Every decision of our brand must reflect the way we treat every drop of water with the utmost care. I think that has made us very sensitive to being mindful of the environment and resources in general and prioritising their conservation along the entire value chain.
However, sustainability needs to be a 360-degree approach, and this is one that we strive to practise in equal measure across our employees, suppliers, customers, processes, products and social responsibility. In the last five years especially, our brand has made great strides in our pledge for sustainability. In our manufacturing plants around the world, we have switched to green energy and are also investing in further measures to reduce our CO2 footprint like solar panels. That is how we achieved CO2 neutral production, alongside offsetting yet unavoidable CO2 emissions through two compensation projects in Malawi and India.
In our manufacturing efforts, we have explored new approaches, creating some of the first 3D-printed taps in Europe with a view to creating visual design feats that use and waste significantly less material. Earlier this year, we also launched our first four Cradle to Cradle Certified® products that are manufactured with the intent of using its components at the end of their life cycle for making new products. In 2019, 21,306 tonnes of the main materials used in our production process were recycled materials – a weight comparable to more than 106 blue whales.
Finally, our current target is to remove all plastic from our packaging, a goal we have very nearly reached with more than 32 million pieces of plastic already saved.
The protection of our planet and its precious resources is at the very core of our brand values, and whilst we have made considerable progress, we are committed to continuing to go further and set a precedence for our industry.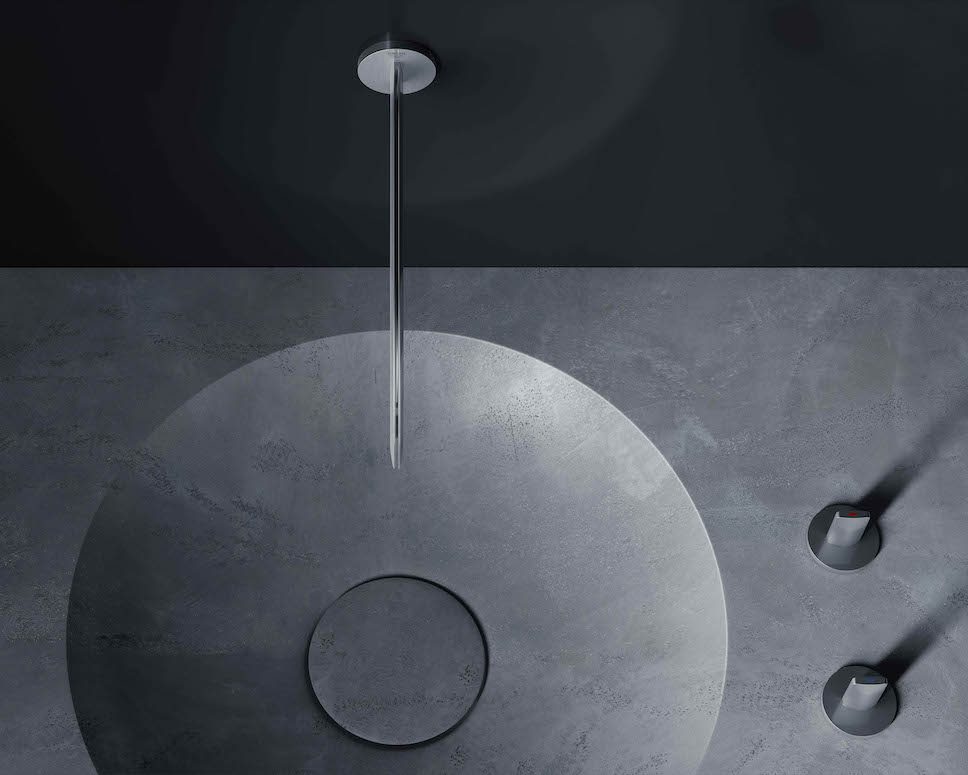 2. Why did you decide to pursue the path of sustainable practice when commercially there are so many reasons not to?
Every one of us only has to look around us, hear the news, read the latest studies to know that our planet requires us all to act. As individuals, as businesses, as communities. Swelling populations and accelerating economies are craving more energy every day, the global economy is increasingly producing mountains of rubbish, and by 2050, UNESCO has predicted that 55% more drinkable water will be needed globally. GROHE prides itself on being market-leading not just in our product innovations but in our practises too. For more than 20 years, GROHE has held sustainability at the fore of its brand. Our products rely so inherently on the use of water that it felt essential for us to adopt a sustainable approach to our business. This is also being driven significantly by LIXIL, a manufacturer of water and housing technologies whose brand portfolio includes GROHE since 2014.
3. What is the ethos behind your brand?
For GROHE, water is much more than simply a resource. Only a very small percentage of the earth's water is suitable for human consumption – and that is to be shared between around 7.8 billion people. Therefore, it is vital we continue to find innovative ways to conserve water without impeding on people's appreciation of it. We also see water as something to be enjoyed – whether it be a luxurious bath after a long day or a refreshing drink straight from a filtered water tap. "Pure Freude an Wasser" (pure water enjoyment) is our promise and we keep it without wasting this precious commodity.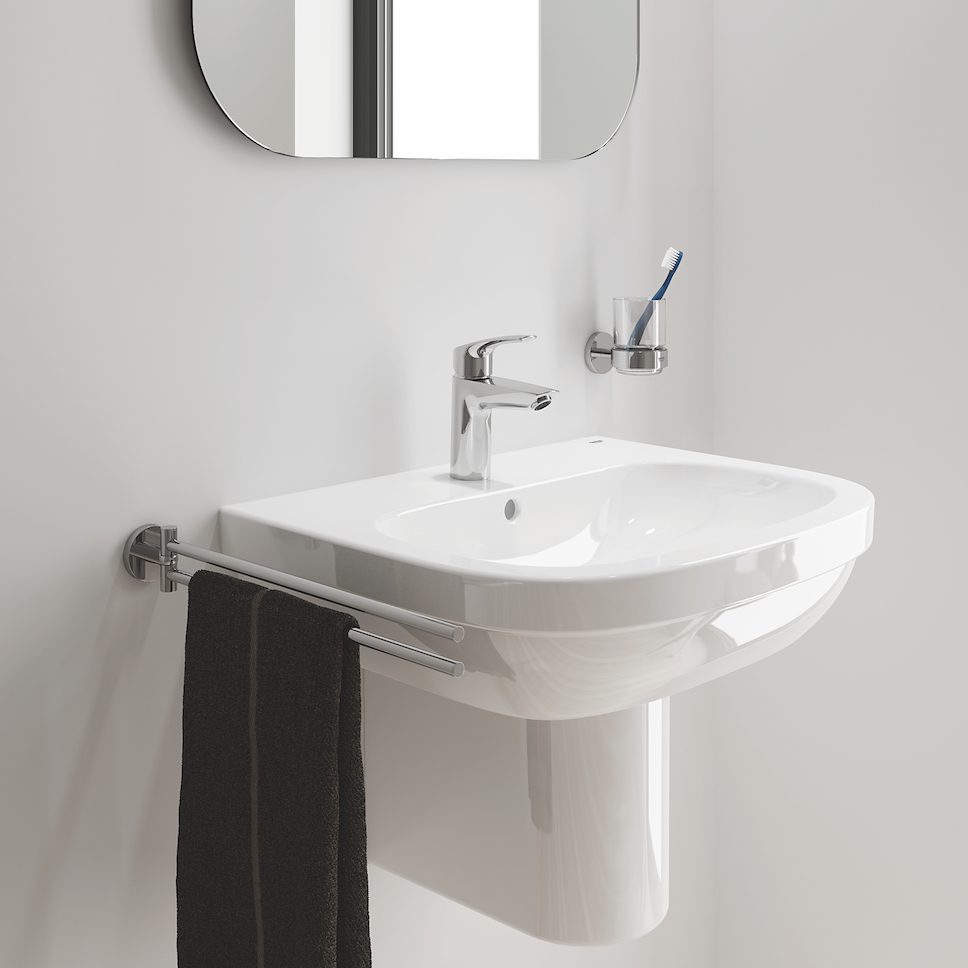 4. Which other eco-conscious design brands and businesses do you admire most?
I believe that people-centric design is the way to go to bring meaningful solutions to life. Fortunately, nowadays, many brands and businesses possess this conscience. Brands such as Tesla are responsible for taking the edge on innovation and disrupting it. Today, we see established automotive A-brands pushing the boundaries and launching electric vehicles and mobility concepts that we could not even imagine a decade ago. On the apparel and footwear field, I admire what Adidas has done recently, with initiatives such as 3D-printed sneakers, fully circular products and the first shoe made out of ocean plastic. In addition, they have recently paired with Allbirds, joining forces and bringing real innovation to the sector and a pathway to carbon-neutral products.
5. Where is your happy place in nature and how do you encourage your team to embrace the environment?
I grew up close to the sea and learned to nourish a relationship to water and outdoor sports since my childhood. When I moved to London, I fell in love with the parks and the number of green areas the city offers. We encourage our team to have a well-balanced work-life lifestyle. Our LIXIL Global Design team recently participated in some "friendly competition" during the Olympics period, with more than 100 of our designers worldwide being encouraged to track their exercise and fitness activities for a month. The engagement and feedback proved the exercise to be really successful and certainly helped to further build rapport across our teams.
6. What role does design and architecture play in delivering sustainable cities and spaces?
Architects and designers are pioneers who are amongst the first to set the pace for the future, so their role and the secondary role of brands to provide solutions to these spaces is paramount for delivering sustainable buildings and cities. Green buildings play an enormous role in improving the sustainability of our societies as carbon emissions from buildings and construction constitute almost 40% of global carbon emissions (European Commission 2020). As brands, we need to continue to work closely with architects and designers to provide the next generation of sustainable products and materials to collaboratively achieve greater sustainable impact in the design of our cities and living spaces.
7. Traditionally trade shows have been associated with epic levels of waste so why did you choose to exhibit at Planted?
We try to engage in trade fairs as sustainably as possible – from providing plastic-free hydration for guests with our Blue filtered water systems to using digital assets over printed as much as possible. Since 2020, we have been given the impetus to explore further into how the digital space could provide an exhibition-inspired experience. We developed the GROHE X digital experience hub, a global platform that caters to installers, consumers, retailers and more.
8. What do you hope your business will gain from being part of Planted's flagship launch event?
We as GROHE have taken some really big steps in our sustainability journey particularly in recent years but the need for change is more important than ever. Planted Cities signifies a united front of like-minded brands and organisations dedicated to showcasing and inspiring others around the possibilities and eco-conscious design solutions for achieving a sustainable lifestyle, both for business and everyday living. We are stronger if we can come together as one to learn, grow and share ideas over a shared passion and responsibility for our planet.
9. What annoys you most when it comes to conversations around the environment?
I believe we need to be ambassadors for the environment and make sustainable and eco-conscious design choices at every possible moment. I learn every day with my daughters, and I am impressed by how conscious the young generation are. It is difficult and time-consuming to convince people about clear facts and arguments that surround the environment when the time for action is so clearly upon us now. But equally, I consider it our mission to educate others as much as possible and transmit a positive message that might encourage people to adopt small changes in their lifestyles.
A huge thank you to Patrick Speck, Leader LIXIL Global Design EMENA and GROHE, for taking part in enki's Meet the Maker series.
Discover more about the eco-conscious design by heading over to GROHE online.
Explore more insights into all the brands that showcased at Planted Cities.