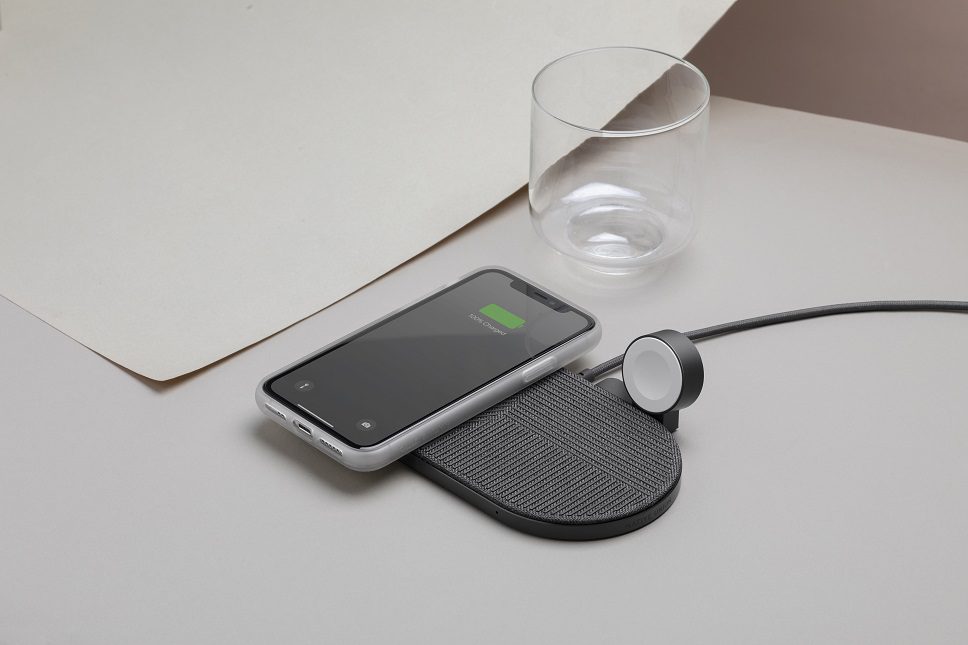 Premium tech brand, Native Union's latest arrival comes in the form of the Apple Watch Edition of the multi-device wireless charging pad Drop XL. Ideal for making your work life even more seamless.
The Watch Edition not only features an expanded wireless surface but an additional USB-A port which enables you to charge up to three of your devices at once, meaning you can stay more connected – to your work colleagues, friends and loved ones – than ever. Not only this, but it comes with a detachable charging puck for your Apple Watch too, allowing for on-the-go, I'm-in-a-rush charging as well as the capability of connecting to any other device with the additional USB-A port. Nifty, no?
And, on top of all of this, it looks good too. Channeling Native Union's signature aesthetic – cool, clean and uncomplicated – you'll love the mix of textures. A non-slip silicone tread pattern means your devices won't be trying to make a quick exit anytime soon, and actually stops your tech from overheating for optimum charging speed. Plus, the brand have even fitted it with a thermal protection sensor and foreign object detection designed to keep you and your devices safe. Cue applause.
Native Union's newest arrival also comes paired with an AC Power Adapter with a two metre braided charging cable. Want to discover more? Click here.
For more tech stories on enki, click here.