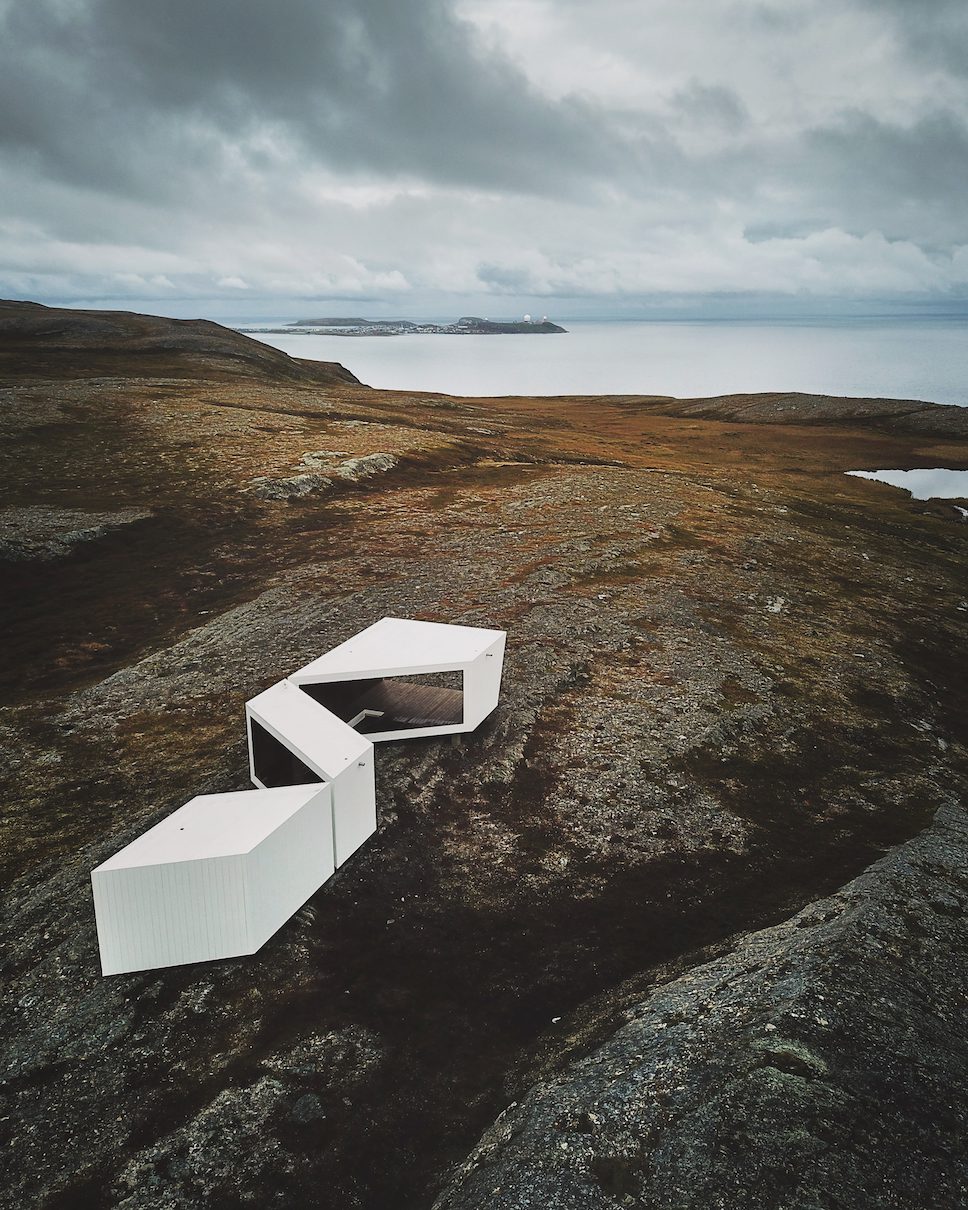 Situated in the northeast corner of Norway in Vardø (the only community in Norway to still sit within the arctic climate zone) and proffering out-of-this-world vistas of the incredible arctic landscape, fjords and the sea, lies the newly-opened Domen Viewpoint designed by biotope Architects.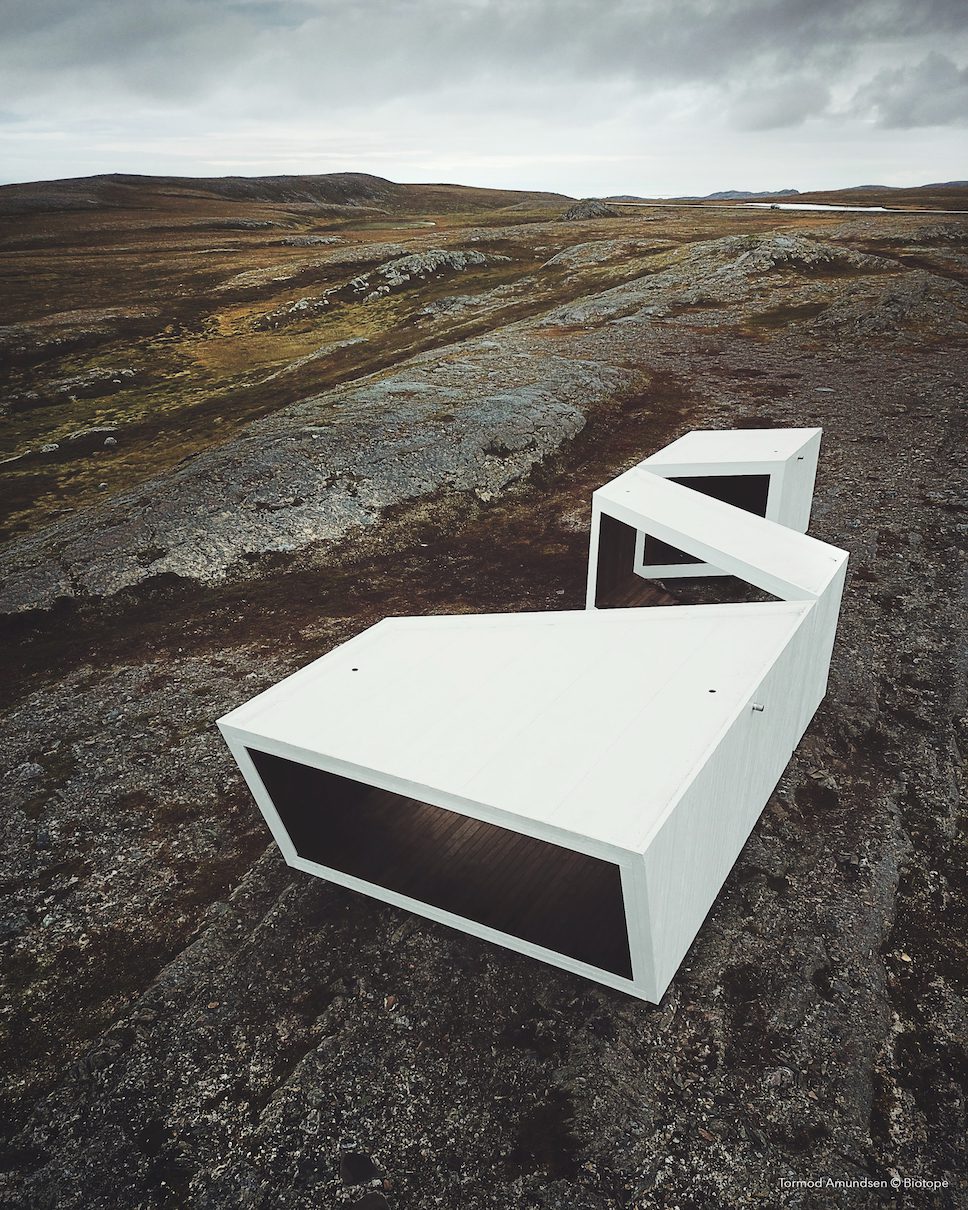 Overlooking the Barents Sea, this unique destination – an intriguing rest and viewpoint for explorers – allows for visitors to embrace the vast expanse of surrounding – and untouched – environment. It is here that adventurers of all kinds can sit, rest and indulge in the natural beauty of the Norwegian countryside and its exceptional terrain.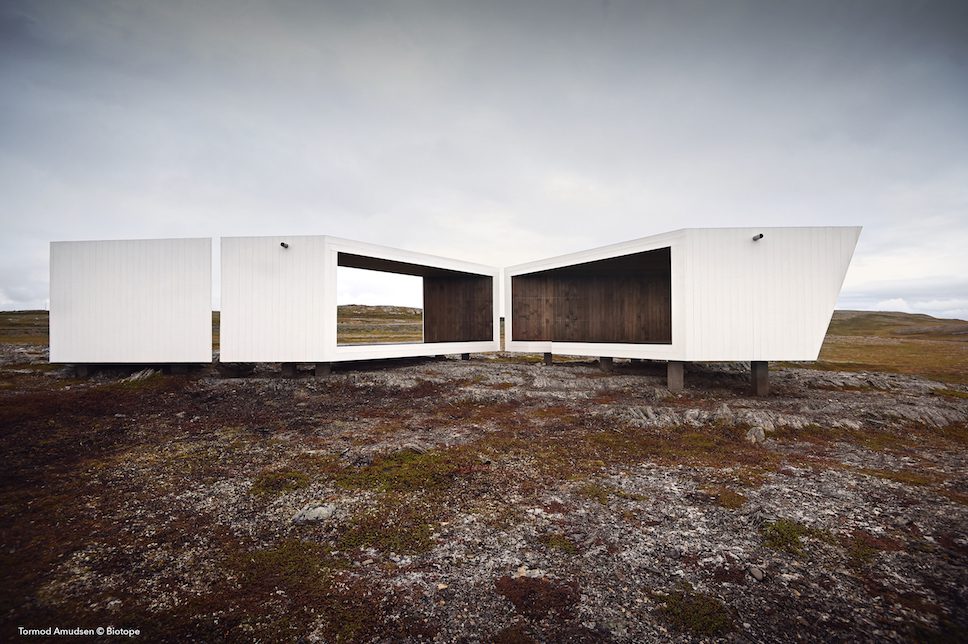 With the seasons characterised by long, harsh winters and exceptionally short, cool summers, the design of the build has been thoughtfully curated to blend in with it's winter habitat. Designed by biotope Architects, constructed by local company, Finnmark Entreprenør and commissioned by the National Scenic Routes of Norway, the sustainably built viewpoint has been suitably clad in Kebony wood, a hardwearing material. Consisting of three small buildings, each created with a steel frame and clad with whitewashed pine panel – and the aforementioned Norwegian-made Kebony wood on the inside – the build makes quite the contemporary statement.
A light pink tinge to the build's glass draws the viewer inside, while the highly resistant Kebony wood not only weathers beautifully, adopting a silver-grey patina over time, but requires no maintenance beyond normal cleaning. As Tormod Amundsen, Architect describes, "The warm colouring of Kebony contrasts the cold white landscape and exterior cladding very well. Kebony itself is a supreme material, and we look forward to seeing how it will gain a nice patina over time."
Notably, the patented process which modifies sustainably sourced softwoods by heating the wood with furfuryl alcohol – an agricultural by-product – that creates Kebony's revolutionary technology is developed in Norway and is an environmentally friendly process. "By polymerising the wood's cell wall, the softwoods permanently take on the attributes of tropical hardwood including high durability, hardness and dimensional stability," and it is this unique process that provides Kebony with its appearance.
"We are delighted to being used so extensively in this stunning viewpoint, which really sets a new standard for environmentally-friendly construction. It was a pleasure to work with the team to realise the vision for the innovative project." Mette Valen, Sales Manager Norway at Kebony
Discover more projects by biotope Architects here.
For more information about Kebony, click here.
Discover more commercial architecture projects on enki here.