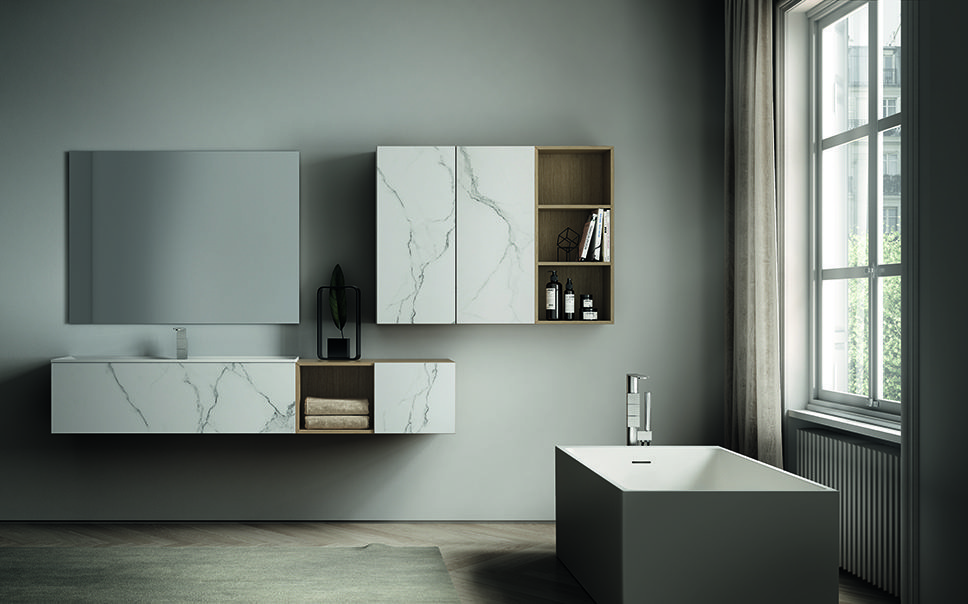 If it's a clean-lined, contemporary bathroom you're looking to fit this Spring/Summer'18, then the latest arrivals by Dogma at Alternative Bathrooms will answer your interior prayers…
The new modular Dogma collection from Alternative Bathrooms brings a new balance to the table, where Italian style and what the brand calls 'Zen-like focus' fuse. Prepare to indulge in the brand's incredible array of basins, cabinetry and a series of effortlessly interchangeable elements (in a wide array of sizes, materials and colours) that will allow you to fit and work the pieces within your desired space.
You'll delight in the collection's use of natural materials too, think: metal, timber, solid marble and a stunning marble effect porcelain. This cladding creates a truly inspiring and calming environment for the user, and instantly brings that sense of modernity to the line.
Dogma porcelain-fronted cabinets come in a range of different vanity basin and storage combinations. Total price £8640.
We also really love the simplicity of the brand's new Modular Vanities, not to mention the new Dogma d.05 washbasins which are integrated into the countertop. Available to purchase in five sizes, you'll instantly love their contemporary, geometric feel.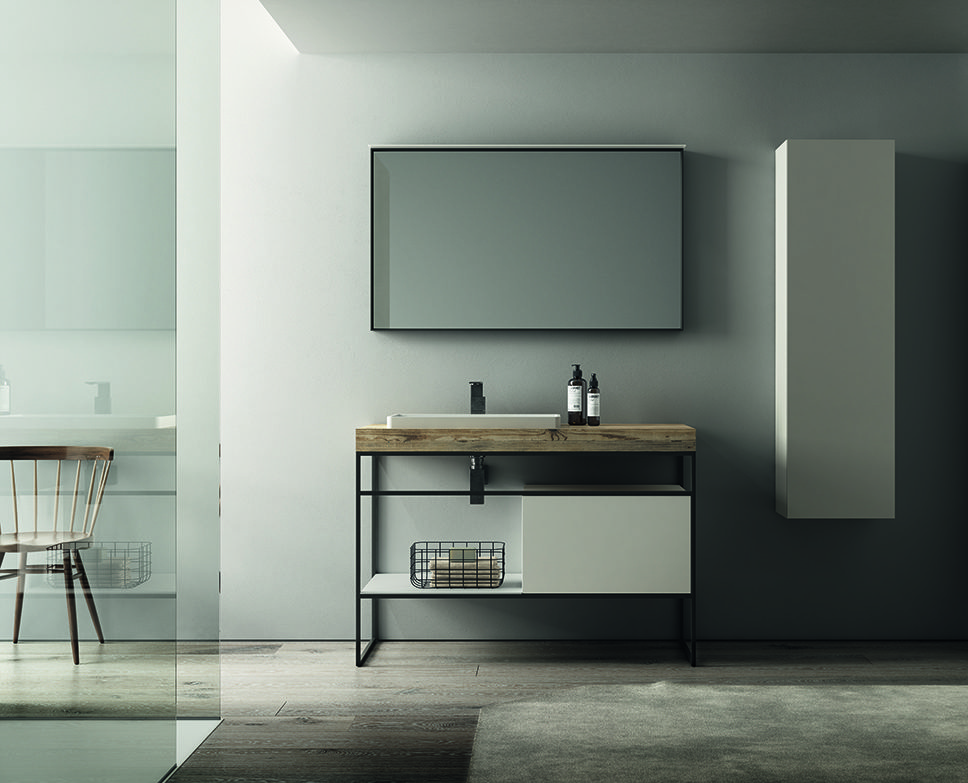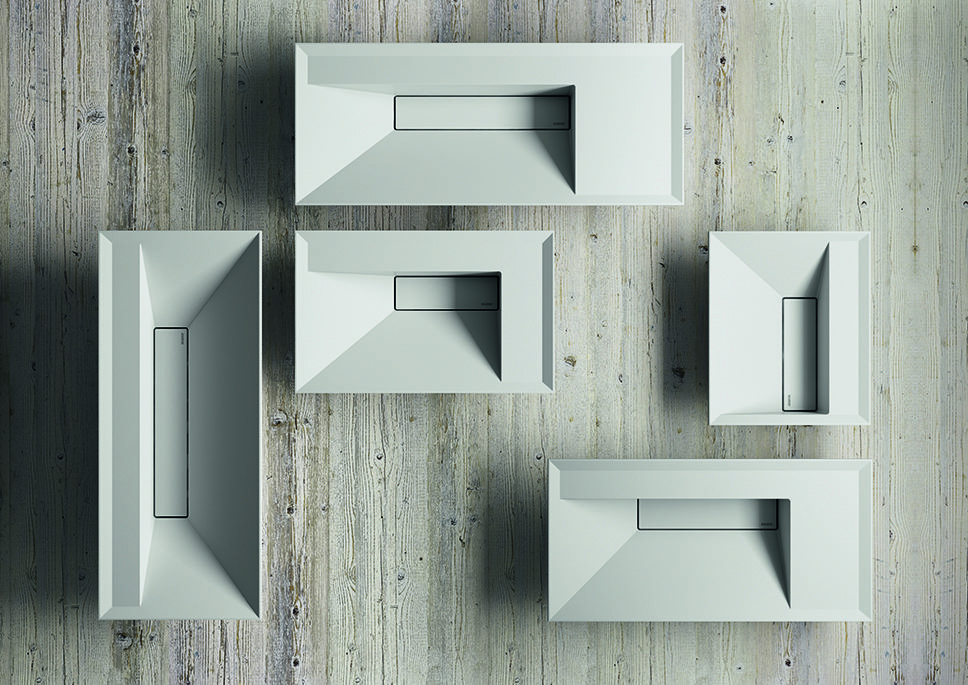 Dogma d.05 basins are made in white Cristalplant, a durable marble-based composite. Prices start from £854.
Want to discover more from Dogma at Alternative Bathrooms? Click here.
Dogma's vanity stand, and some of the many combinations and variants in which it can be used. Price from £4200.