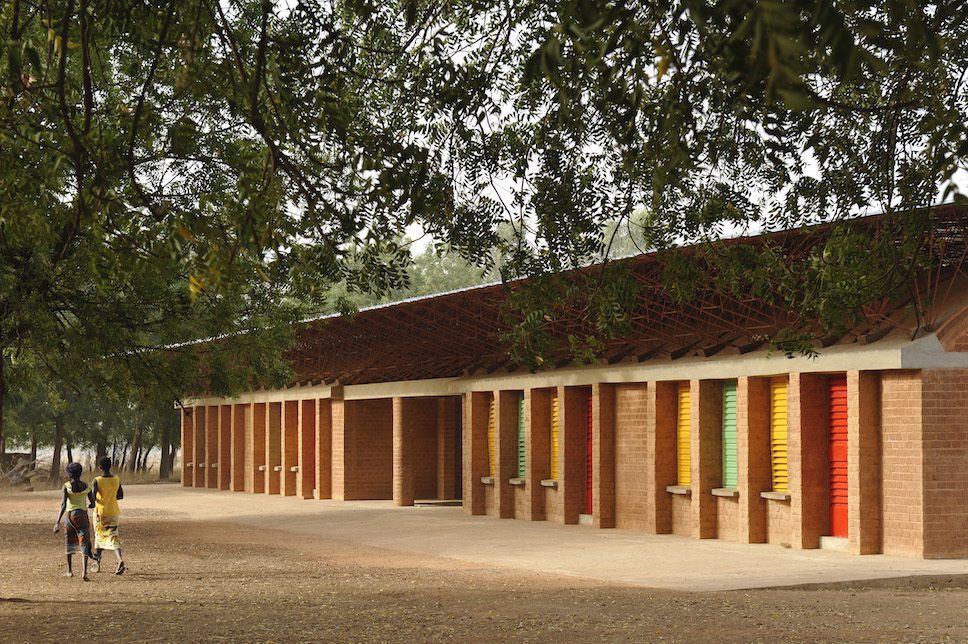 Architect, educator, and social activist, Diébédo Francis Kéré has been announced the 2022 Pritzker Architecture Prize Laureate. He becomes the first African and the first black architect to win this prestigious award.
Best known empowering and transforming communities, particularly through his contemporary school institutions and medical facilities in Africa, Kéré has distinguished himself in the architecture field. Born in Gando, Burkina Faso and currently based in Berlin, Germany, he is a leading voice for social justice and is recognised for his intelligent use of local, sustainable materials to respond to natural climates. The jury has praised the "beauty, modesty, boldness, and invention" of his architecture.
His aims and ambitions are admirable and give strong purpose to his past, present, and future work.
"I am hoping to change the paradigm, push people to dream and undergo risk. It is not because you are rich that you should waste material. It is not because you are poor that you should not try to create quality," says Kéré. "Everyone deserves quality, everyone deserves luxury, and everyone deserves comfort. We are interlinked and concerns in climate, democracy, and scarcity are concerns for us all."
The Pritzker Prize panel recognised Kéré's portfolio of globally acclaimed projects, spanning from his breakthrough work on the Gando Primary School in his native Burkina Faso, to the Xylen at the Tippet Rise Art Centre in Montana, USA. His breadth of work is exemplary for its site-specific approach, connection to nature and its surroundings, and support of marginalised communities.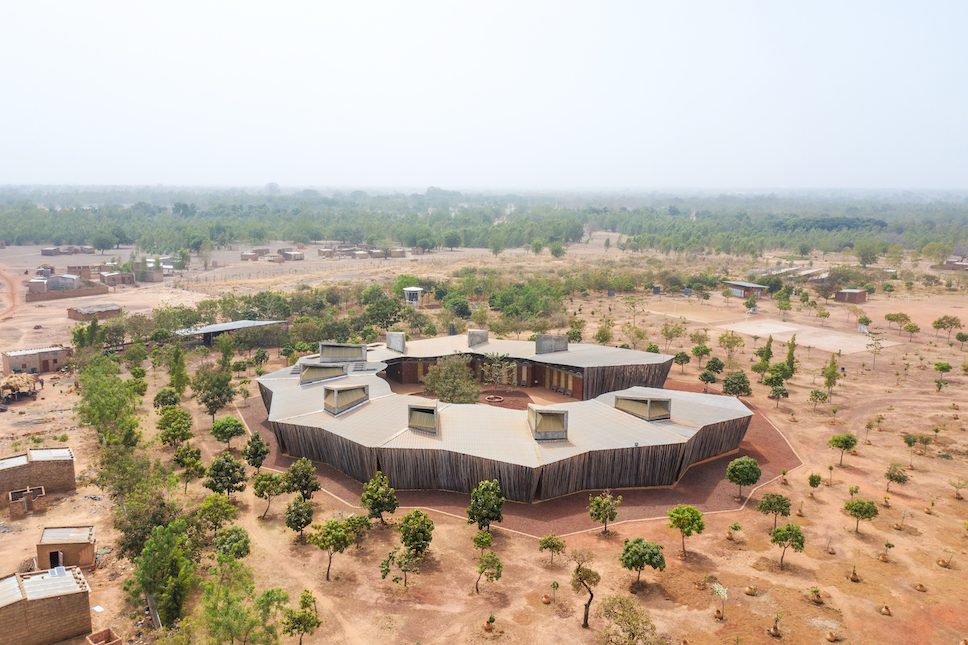 "Francis Kéré is pioneering architecture – sustainable to the earth and its inhabitants – in lands of extreme scarcity. He is equally architect and servant, improving upon the lives and experiences of countless citizens in a region of the world that is at times forgotten," comments Thomas Pritzker, chairman of The Hyatt Foundation which supports the award. "Through buildings that demonstrate beauty, modesty, boldness and invention, and by the integrity of his architecture and geste, Kéré gracefully upholds the mission of this Prize."
In the UK, Kéré is known for his contribution to the Royal Academy of Arts' Sensing Spaces exhibition (2014), and his Serpentine Pavilion design (2017).
All photos are courtesy of the Pritzker Architecture Prize and photographers credited in captions.
You can find more details about The Pritzker Architecture Prize and previous winners online. Take a look at former Pritzker Prize winner Balkrishna Doshi, recently awarded the RIBA Royal Gold Medal 2022.
Keep up with more industry news on enki.