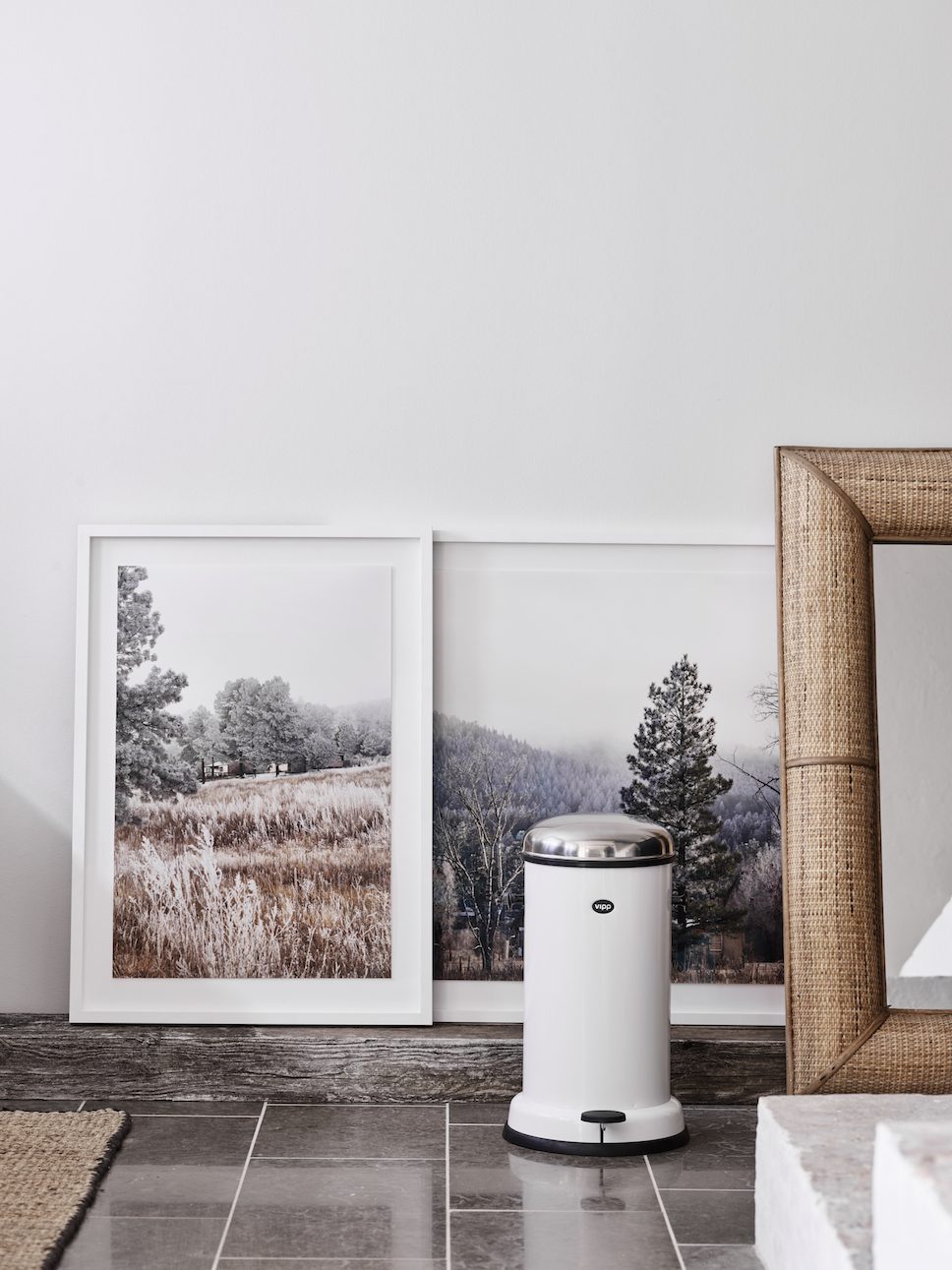 The much-coveted Danish design brand Vipp recently unveiled it's fourth hotel destination: a farmhouse in Lolland (Denmark's fourth largest island that lies just south of Zealand, a two hour drive from the bustling centre that is Copenhagen) from 1775.
The hotel, aptly titled Vipp Farmhouse, lies enveloped in flourishing forest on 1400 acres of Søllestedgaard, an estate situated on the Danish island of Lolland. Commissioned by Vipp and the estate owner Ulrik Th. Jørgensen, the original farmhouse has been gifted a new life, and a new purpose, in the form of Vipp's fourth hotel destination. Proffering an experience for visitors that seamlessly blends historical charm with the quiet luxury of Vipp's iconic design details and modern functionality.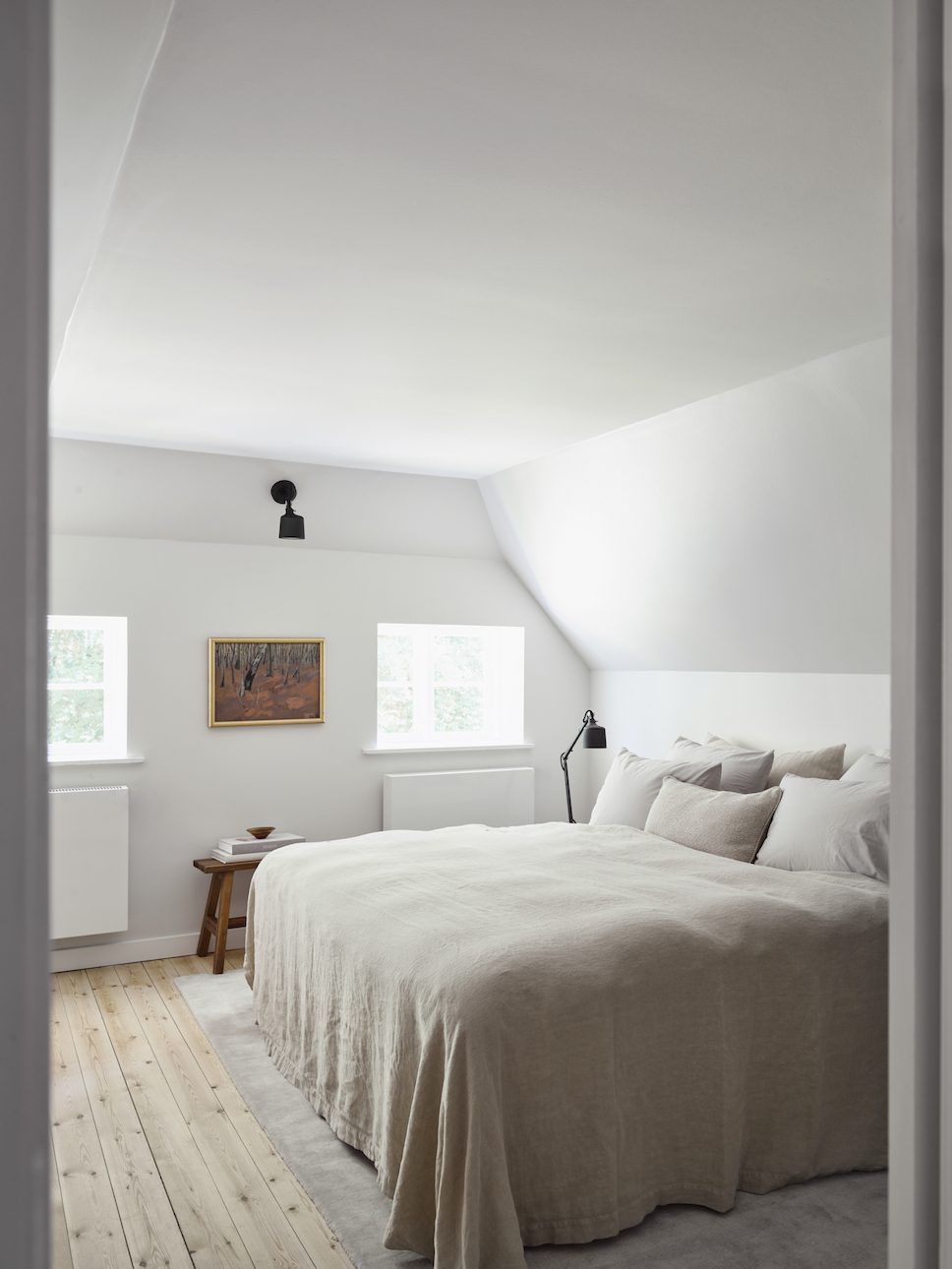 "During lock-down we have rediscovered nature and the charm of the Danish countryside, and now we share it with you. Vipp's fourth hotel destination offers a convenient escape to nature. A taste of farm life, where the cow has already been milked." Jette Egelund, 2nd generation Vipp owner
Interior designer, Julie Cloos Mølsgaard developed the project's interior essence, curating a modern farmhouse space that elegantly straddles both the historic and the new. Outside the whitewashed exterior of the property with idyllic thatched roof mirrors that of traditional Danish farmhouses, while inside three bedrooms, a bathroom and a combined kitchen and living space come together to make up the 88 sq.m location, newly-furnished with Vipp's signature Scandinavian minimalistic touch.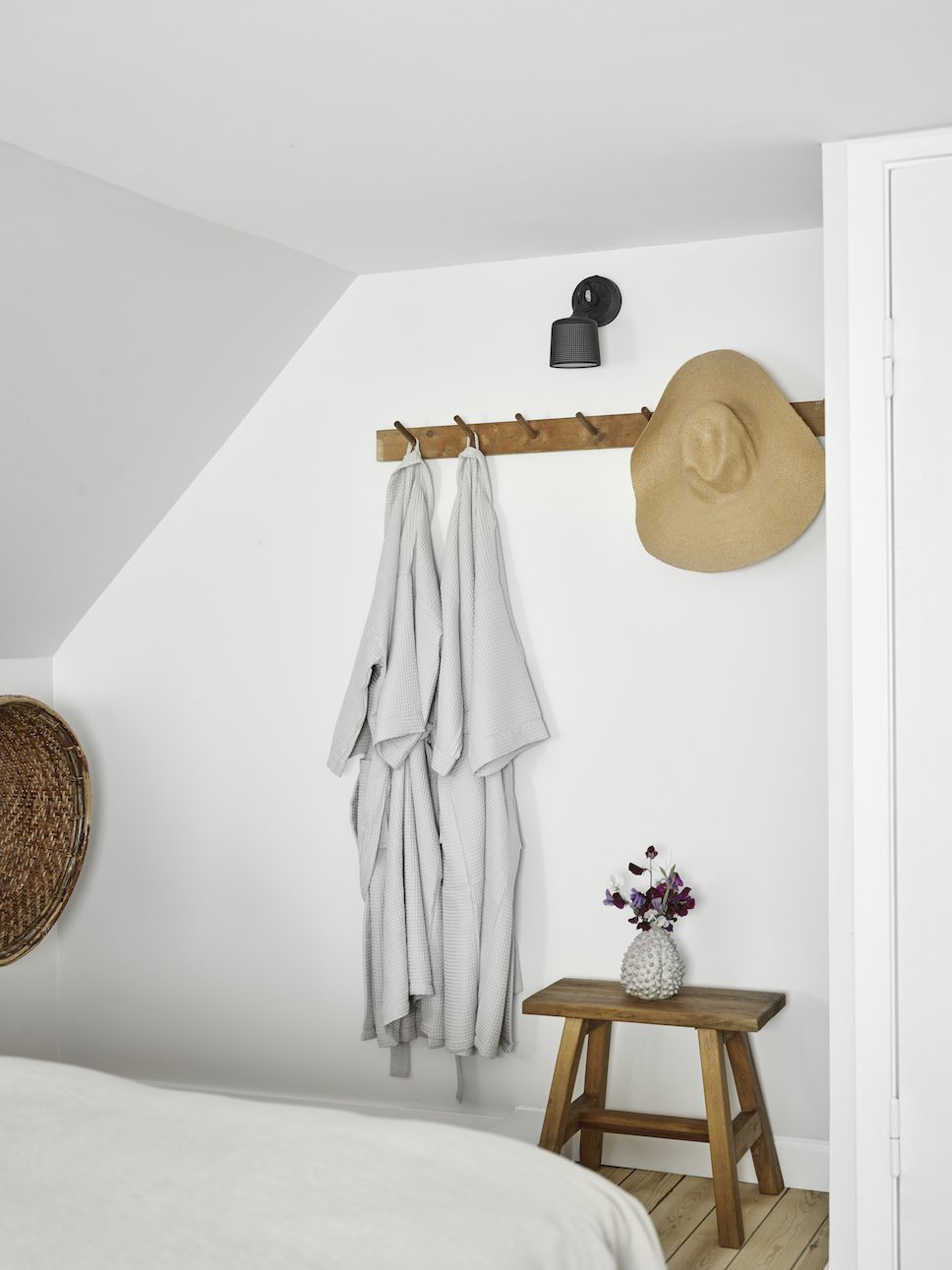 The Danish farmhouse destination is notably surrounded by history too, with the neighbouring estate, Søllestedgaard housing a manor dating back to 1800 as well as the largest private greenery in Denmark called 'Den Grønne Verden'. Elsewhere, guests delight in freshly picked produce at the neighbouring Danish Michelin restaurants and the estate's own restaurant, Spiseriet. "Our old horse stable is now transformed into a restaurant and shop where Vipp Farmhouse guests can buy or taste our variety of 250 greens cultivated on the fields next door", explains Ulrik Th. Jørgensen.
Project Notes
Project: by Vipp
Photos : Anders Schønnemann
Interior design: Julie Cloos Mølsgaard
Art pieces: borrowed from Galleri Christoffer Egelund
Beds : Dux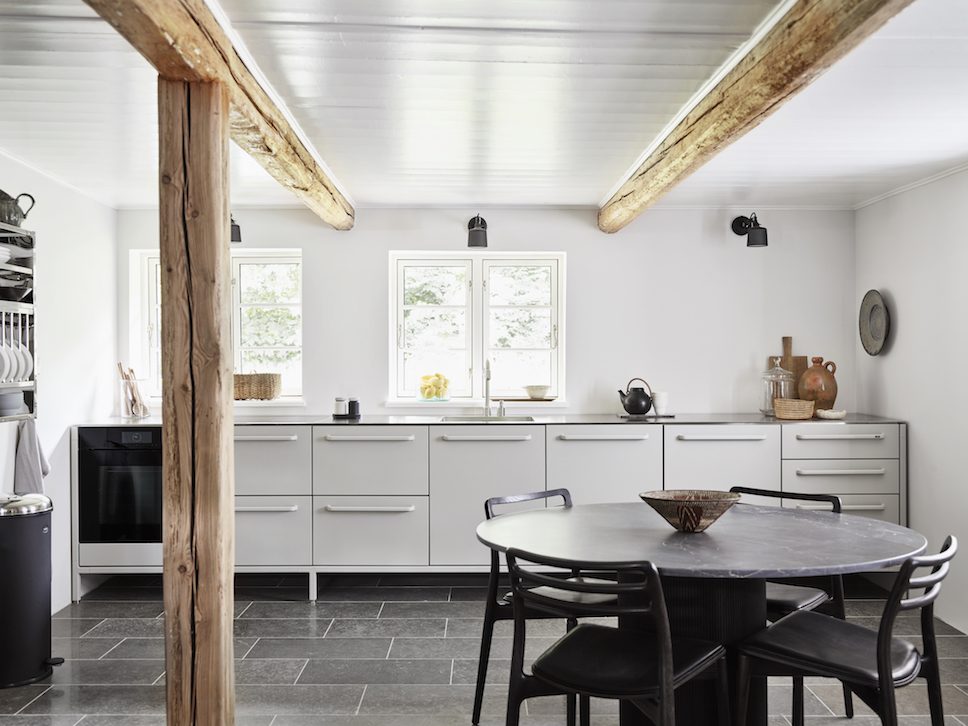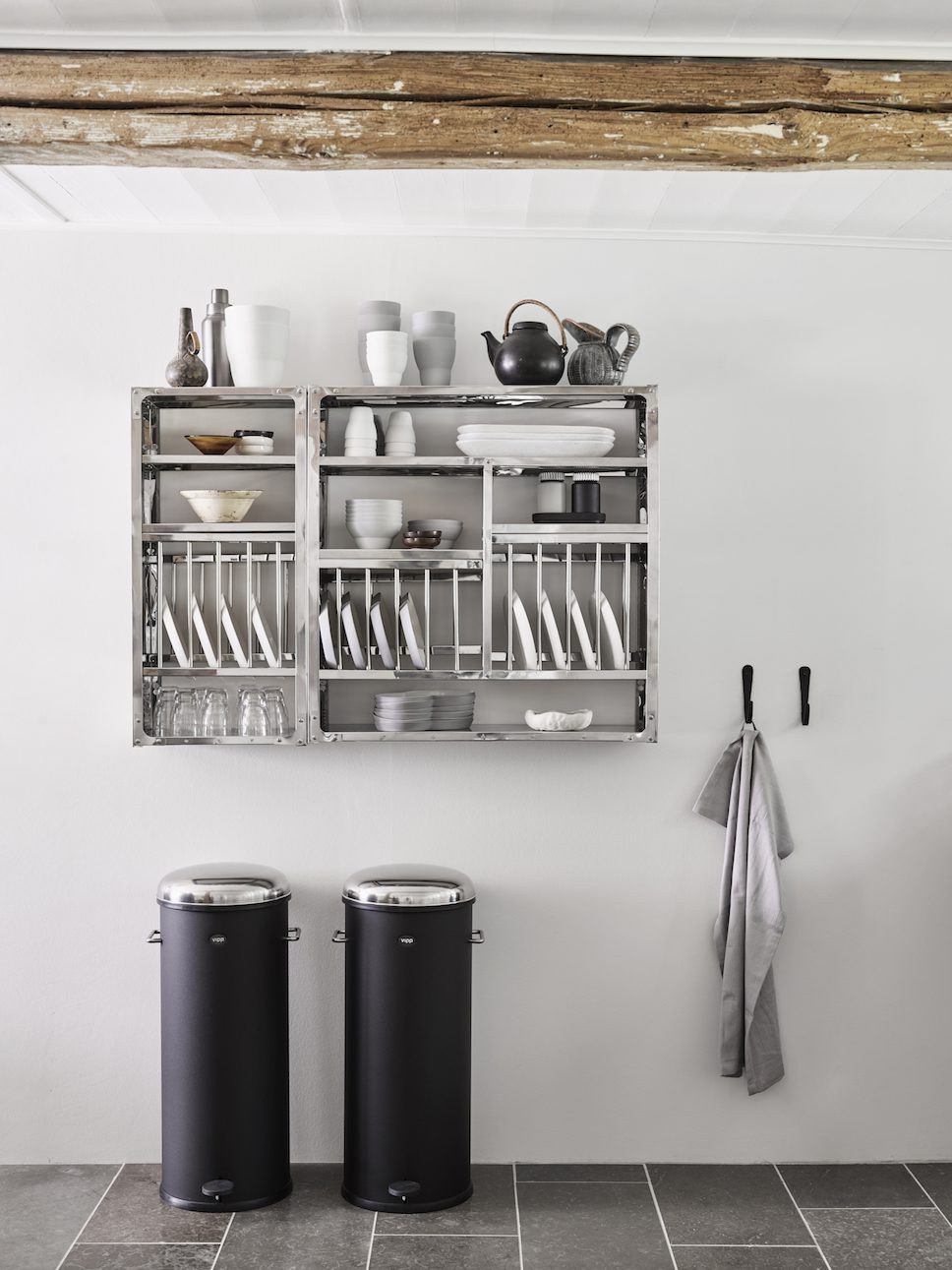 Discover more about Vipp's fourth hotel destination, the Danish Vipp Farmhouse.
Book your stay here.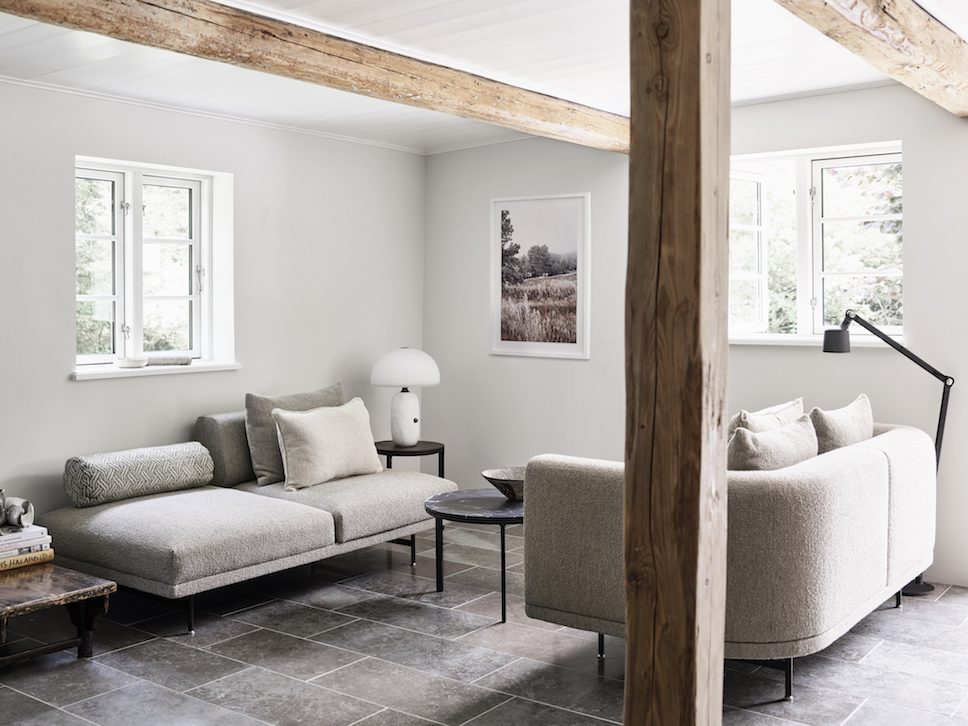 For more commercial architecture inspiration head to enki's architecture tab.