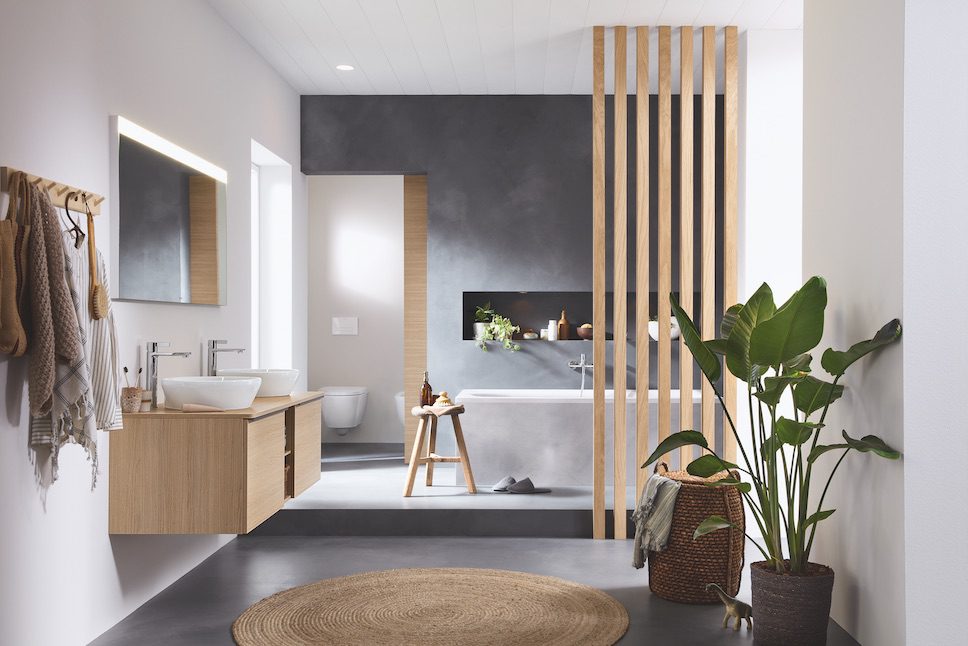 Celebrated across the board for their innovative product design and designer collaborations, you'll be hard pressed not to find something that draws you aesthetically at Duravit. The bathroom brand's latest arrival, the D-Neo range, not only promises to follow suit but, notably, comes with an affordable price tag in tow, revolutionising the entry-level bathroom segment.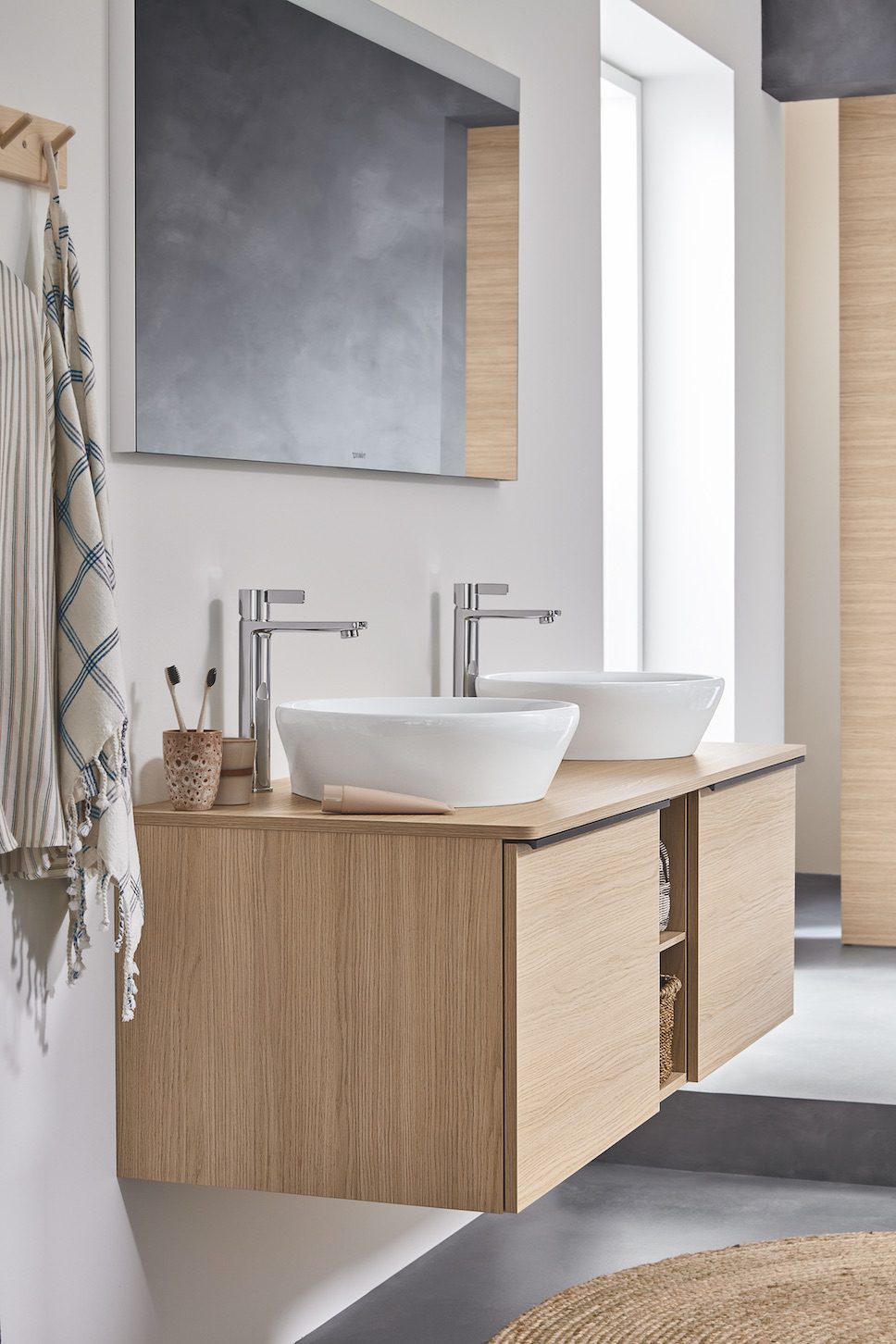 Designed by Bertrand Lejoly, a Belgian designer with an innate understanding and skilful approach to inspiring interior design, the D-Neo collection not only ensures premium quality at a very attractive entry-level price tag (reflected in its lifetime guarantee for all ceramic elements in the range for selected countries) but it's sophisticated, quiet luxury will stand the test of time, outlasting any trend.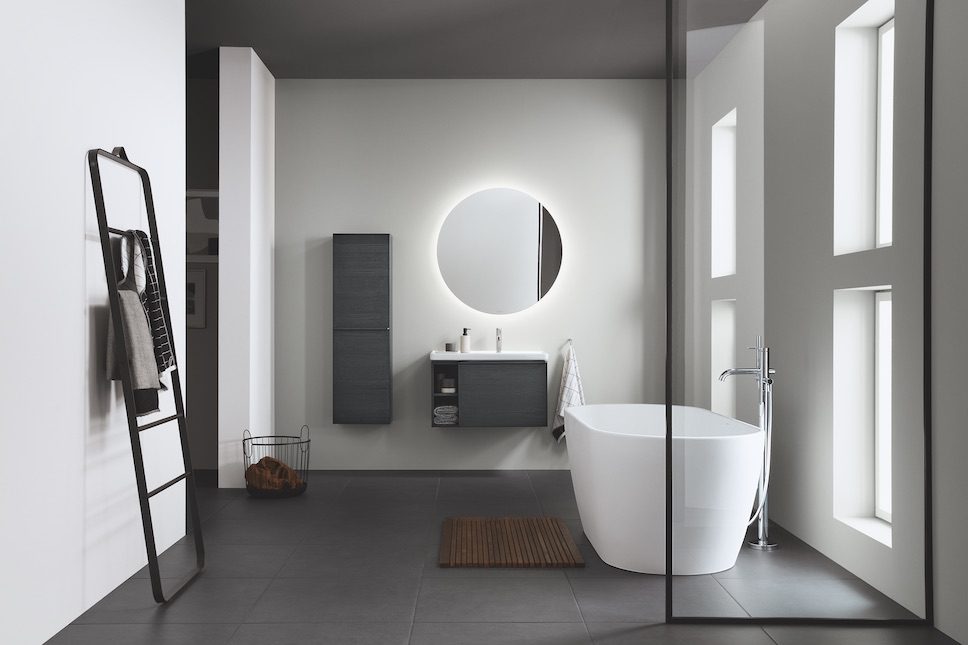 You'll instantly be drawn to the versatility of the range. With a wide selection of washbasins (from furniture and built-in alternatives to hand rinse basins and above-counter designs) and stylish vanity unites with built-in storage options on offer, the D-Neo collection will immediately jump to the top of your wish list for that pending bathroom renovation. Additionally, this aforementioned versatility is also threaded through the aesthetics of the range, boasting everything from oval to round above-counter wash basins to the sophisticated allure of the free-standing DuraSolid® bathtub (which is also available in a shorter length of 1600 mm, making it ideal for smaller, more compact wash spaces).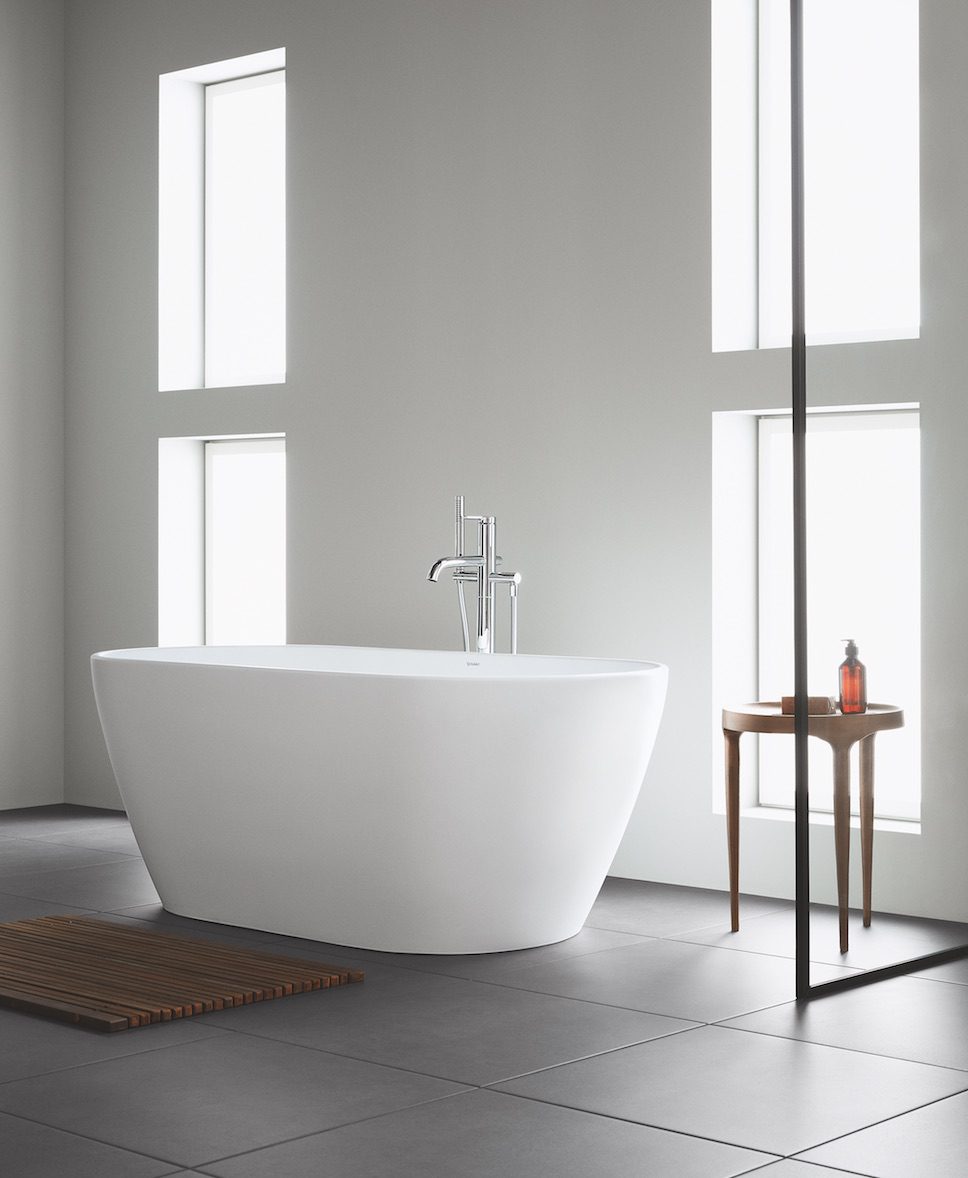 To compliment your new D-Neo ceramic fixtures, Duravit has brought three new wood-look décors to the table (increasing their already wide selection of options to a total of 13). This, teamed with the furniture's sleek, seamless design, ergonomic handle detail in a slick diamond-black finish (cleverly echoing the curve of the console panels and washbasins) and the opportunity to add an atmospheric glow to your space with LED edge lighting all culminates in an extremely attractive option for design lovers.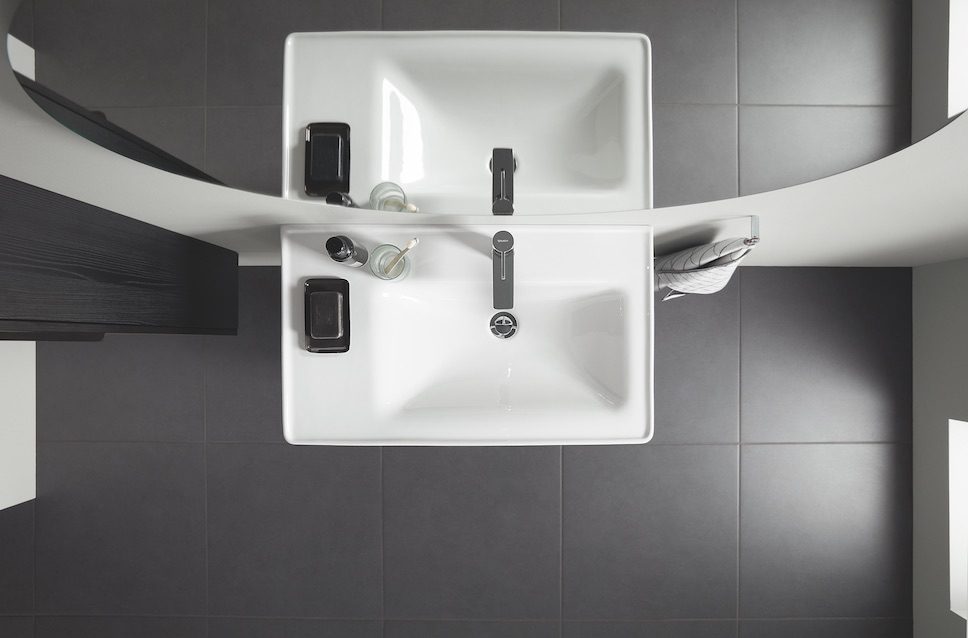 In terms of functionality, the fact that all D-Neo toilets arrive with Duravit's Rimless® technology and can be requested with the antibacterial HygieneGlaze ceramic glaze (transforming your flush with just 4.5 litres of water) and washbasins mixers are now available with the FreshStart feature for the first time (helping to limit the energy-intensive action of hot water production) means that you're certainly accumulating serious bang for your buck.
Discover further information about Duravit's new D-Neo range via their website.