A series of luxury timber-clad retreats have been envisioned by Cumulus Studio in response to a call for a new tourism experience in South Australia.
Wellington Marina, as the new project is called, has been developed as part of the area's broader tourism redevelopment strategy and seeks to provide visitors with a closer connection to the Riverland region's rich natural environment. The six prefabricated cabins are situated just an hour east of Adelaide and overlook untouched wetlands along the banks of Murray River.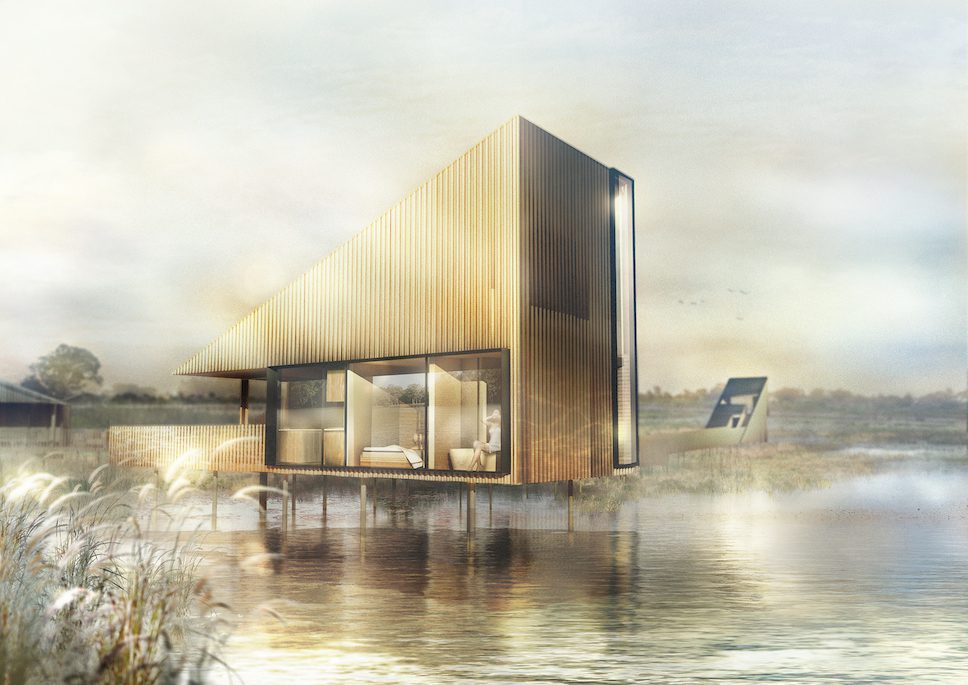 "The collection comprises three smaller 'eco-pods', which can accommodate up to two people, and three 'luxury pods', designed for families and larger groups that visit the area for recreation and relaxation." Each designed with a small footprint and a simple layout, the prefabricated structures are made locally in Adelaide and features solar panels and rainwater harvesting.
With a considered sustainable approach, the designs draw attention to the ecological importance of the neighbouring wetland and river to the region. They are "simple and robust designs with natural palettes, connecting the pitched roof forms and timber exteriors to the native surroundings, and creating a sense of quiet seclusion for visitors," explain Cumulus Studio. The neutral tones and soft textures used for the interiors inspire a calm atmosphere, with the attention on the views to the outdoors.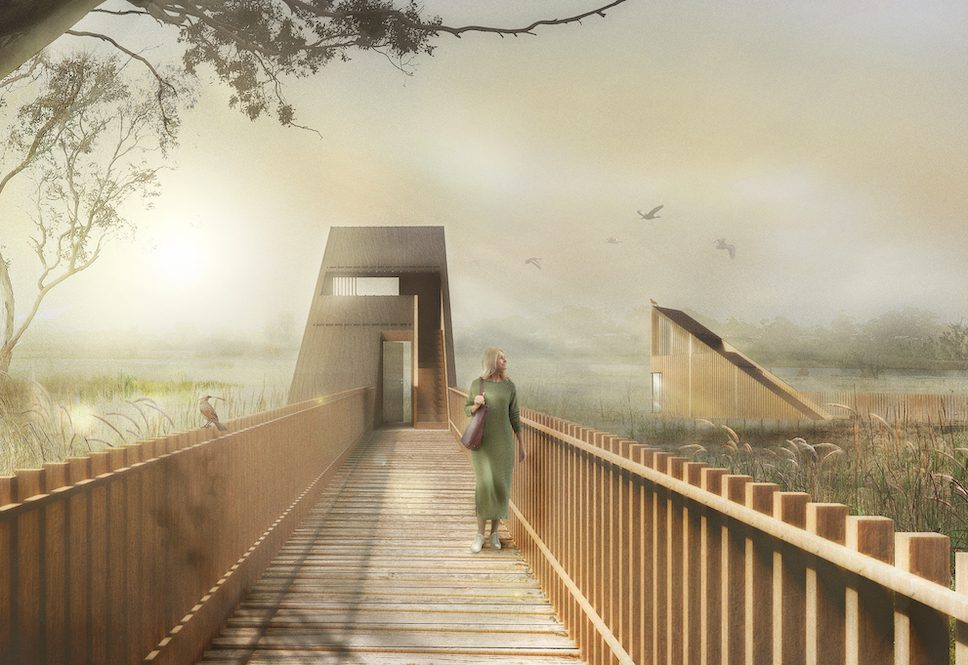 All renderings courtesy of Cumulus Studio.
Keep up-to-date with Cumulus Studio as the Wellington Marina project is scheduled to be completed in late 2022.
See more of the latest architecture news on enki.