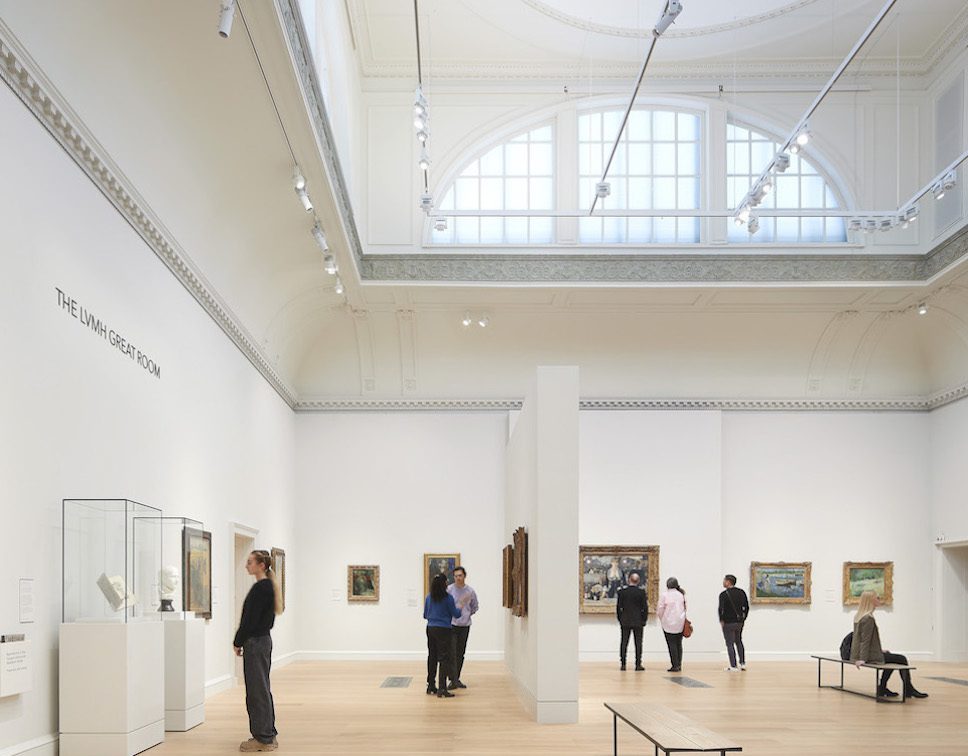 Following the most significant modernisation project in its history, the Courtauld Gallery has now reopened its doors to the public. Stirling Prize-winning architects Witherford Watson Mann designed the redevelopment which revitalises and opens up the original building.
The internationally renowned Gallery situated in Somerset House has been closed since 2018, but now its world-renowned collection of Impressionist art is shown together in the newly restored LVMH Great Room. This is London's oldest purpose-built exhibition space and the new renovation has made the historic spaces of the Courtauld Gallery even more accessible to all. Collections ranging from the Middle Ages through to the 20th Century are redisplayed and reinterpreted across the all-new galleries designed by Nissen Richards Studio.
A series of new displays of works from the Renaissance to the 18th century can be found in the Blavatnik Fine Rooms which span the second floor of the building. "Highlights will include Botticelli's large-scale 'The Trinity with Saints', unveiled after a three-year conservation project, and the Courtauld's celebrated collection of works by Peter Paul Rubens," according to an official announcement by the Gallery.
Two new galleries on the top floor are where you can find the Courtauld's programme of temporary exhibitions. Open from now until 9th January 2022, 'Modern Drawings: The Karshan Gift' will showcase drawings by European and American masters in the Denise Coates Exhibition Galleries, plus there are many more temporary exhibitions to explore throughout the building.
"The new Courtauld Gallery allows us to showcase the range and richness of the collection as never before, as well as to shine a light on areas of The Courtauld's work that are less well-known. Our new spaces and facilities will also better support our acclaimed temporary exhibitions, as well as welcome schools, students and the wider community," says Lord Browne of Madingley, Chairman of The Courtauld.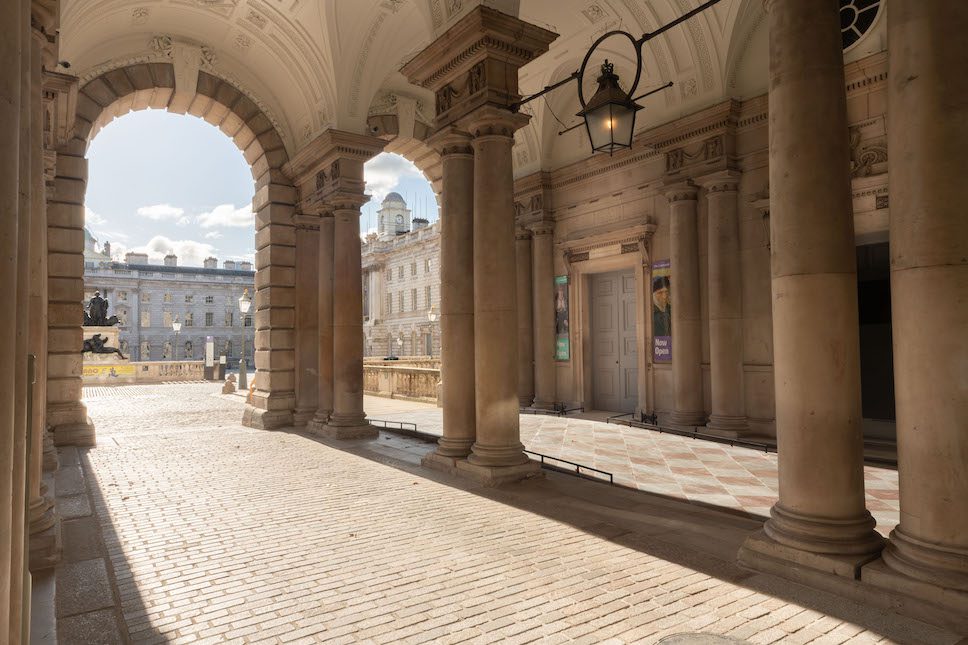 Find out what's on and book to visit The Courtauld.
Read more design and architecture news stories on enki.