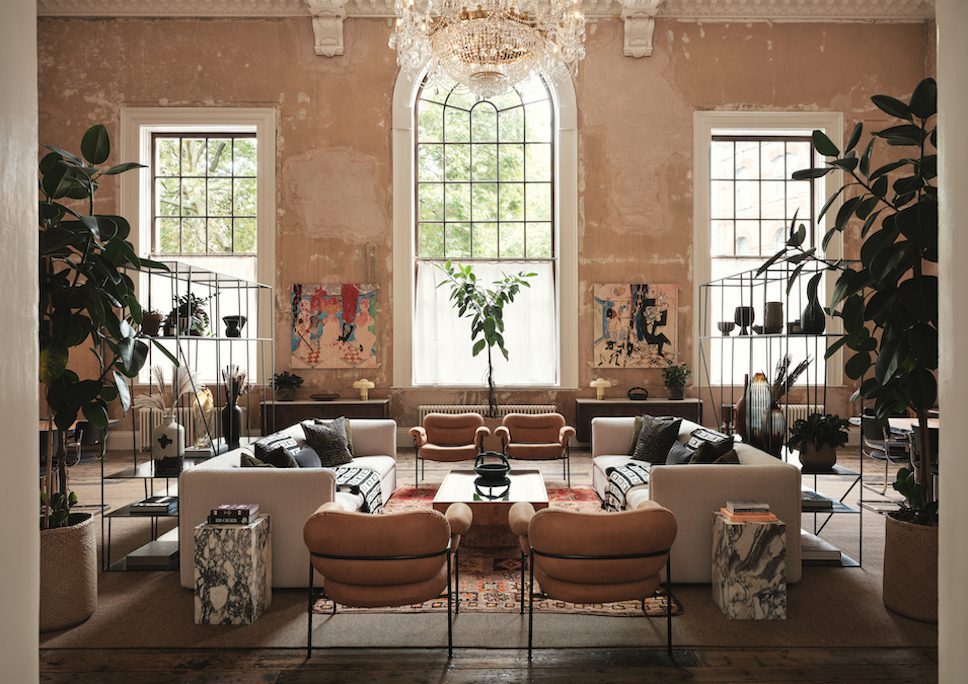 Global design destination Clerkenwell Design Week 2023 is returning to London between 23rd-25th May this year with its biggest programme of events yet and the addition of two new exhibition venues.
Across the 12 unique venues in total, over 300 brands and emerging design talent will be showcased, bringing together a whole array of furniture, lighting and kitchen and bathroom through to materials, surfaces, and decorative accessories. The new venues, named 'The Garden' and 'Catapult', will host home and outdoor furniture along with contemporary design inspiration for office spaces, hospitality, and retail.
Amongst the plethora of product showcases, one-off installations and headline talks, Clerkenwell Design Week 2023 will be celebrating the best of design and creativity from around the world. Read on to find out more about some of the must-see highlights that include modern craft, edible tablescapes, and fungi architecture…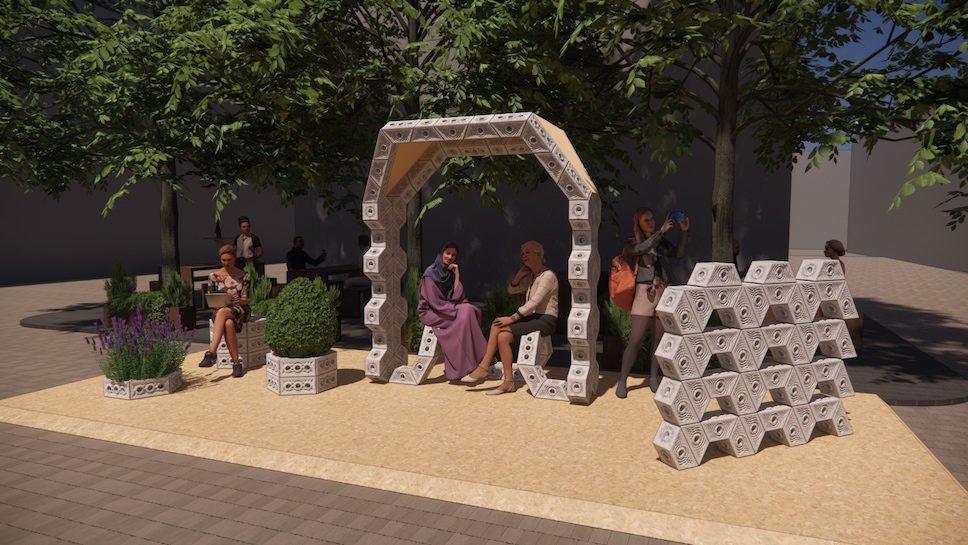 Bringing sustainability into focus
How can we create a more sustainable way of living? This is a key consideration for many design manufacturers and makers, looking at biodiversity and ways to reduce, reuse, and recycle.
As part of the CDW Presents series, 'Symbiocene Living: Mycelium Building Block' by East London-based PLP Architecture (pictured above) is an interpretive, artistic mycelium installation that will be presented in St John's Square. Built from mycelium blocks with a 3D printed timber shell, the aim of the structure is to encourage the public to engage with fungi architecture and be inspired by its possibilities.
Exhibiting modern technology and innovative research, there are many other brands that will be revealing their latest collections. At Old Sessions House, Heiter X – a sustainable food design and experience studio, founded by Estonia-based Hells Heiter – will be launching its first collection of sculptural tableware in collaboration with Krohwin.
Crafted using traditional building techniques and innovative 3D clay printing technology, the Mound Collection is made from raw clay and natural carnauba wax – as well as repurposed food industry waste including buckwheat and hemp shells. It will be displayed alongside Terra Firma, an edible tablescape (pictured below).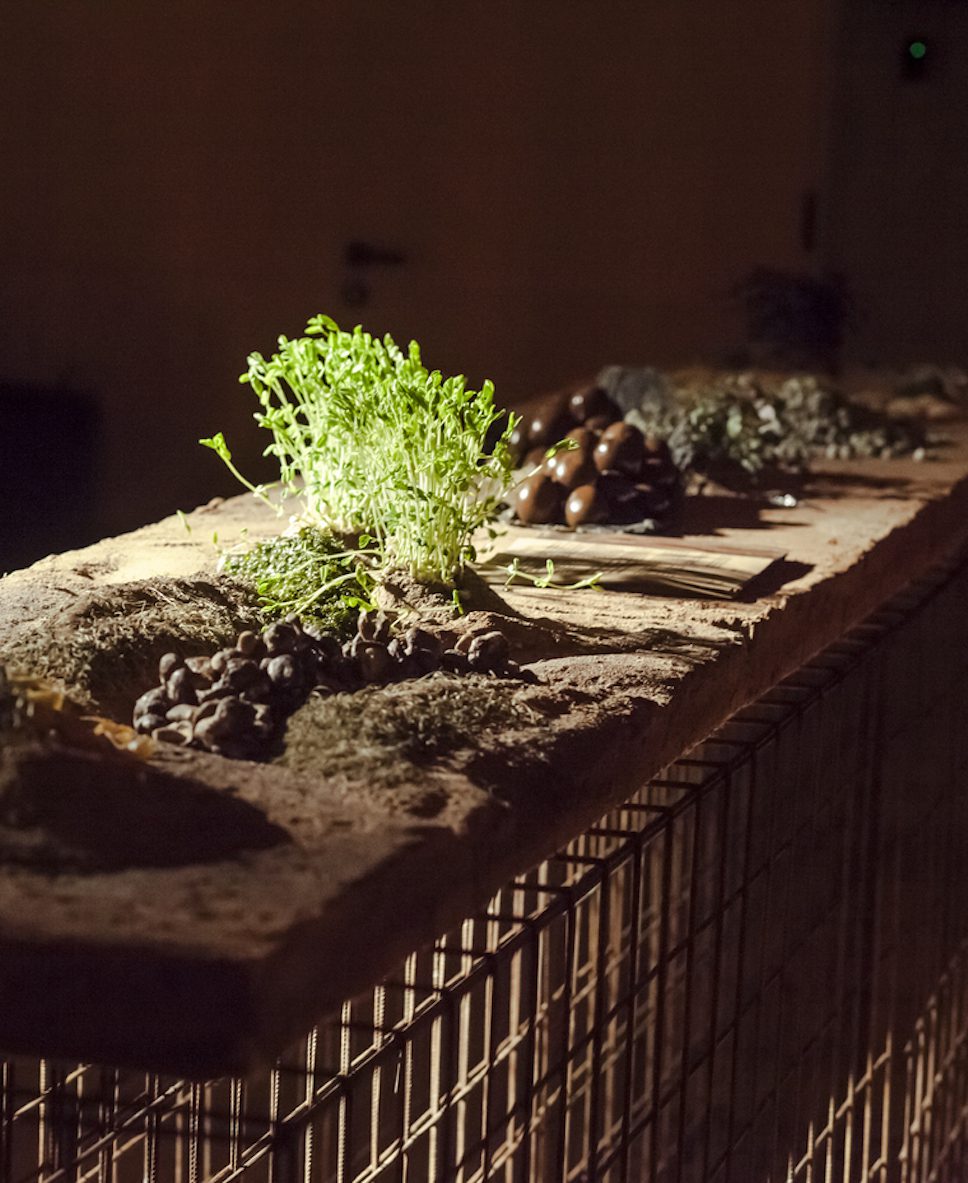 Conversations at Clerkenwell
This dedicated outdoor space offers a compelling schedule of daily talks aimed at exploring current industry topics, opening up the floor for opinions and debates from designers, architects, and business leaders alike.
Hosted in a purpose-built theatre in Spa Fields, this year there will be a schedule of 18 talks across the three-day event. The programme will open with London-born artist and designer Moran Myerscough with a discussion on her unique approach to transforming places and championing community through joyful installations and artworks.
Don't miss this: On St John's Square, Myerscough will also be creating the exterior wall of a freestanding installation from leading acoustic specialists BAUX (pictured in the slideshow above). Designed by its in-house team along with Form Us With Love, this exhibition will highlight the work of eight students from Scandinavia's finest architectural institutes. The brief was to explore how buildings of tomorrow can nurture productivity, wellness, and creativity – so, watch this space, literally!
Brands to look out for…
Ideas and inspiration for offices, with the demand for fluid and adaptable design for modern living, will be in abundance. For example, be sure to check out German brand Brunner on Rosebery Avenue which will present a display of its new Boards collection by Oslo + Deichmann (pictured below). This range includes light whiteboards and rolling stools with clever cut-outs and standing tables with mounting options.
Don't forget to visit the participating showrooms, one of which is Swiss modular furniture specialists USM which will be displaying its Haller modular furniture system along its new World of Plants system (pictured below). With this imaginative design solution, its easy to transform an inner city office or living space with a touch of greenery.
Modern craft also takes centre stage, with many independent designers and brands to discover en route who will be revealing their fine craftsmanship and handiwork. Look out for Ercol (at British Collection) with the homegrown furniture collection, Curiousa (at Light) with its hand-blown glass lighting made in Derbyshire, and Koda (at British Collection) which will bring its Yorkshire-made bespoke furniture designs.
There will also be an exciting line-up of outdoor furniture launches to keep your eye out for. The Norr11 showroom will launch the new outdoor editions of its popular Studio sofa and Hippo lounge chair, and at the Detail exhibition space Italian brand Ethimo will be presenting its 2023 collection including a series of concrete vases named Bulbi by Studiopepe (all pictured below).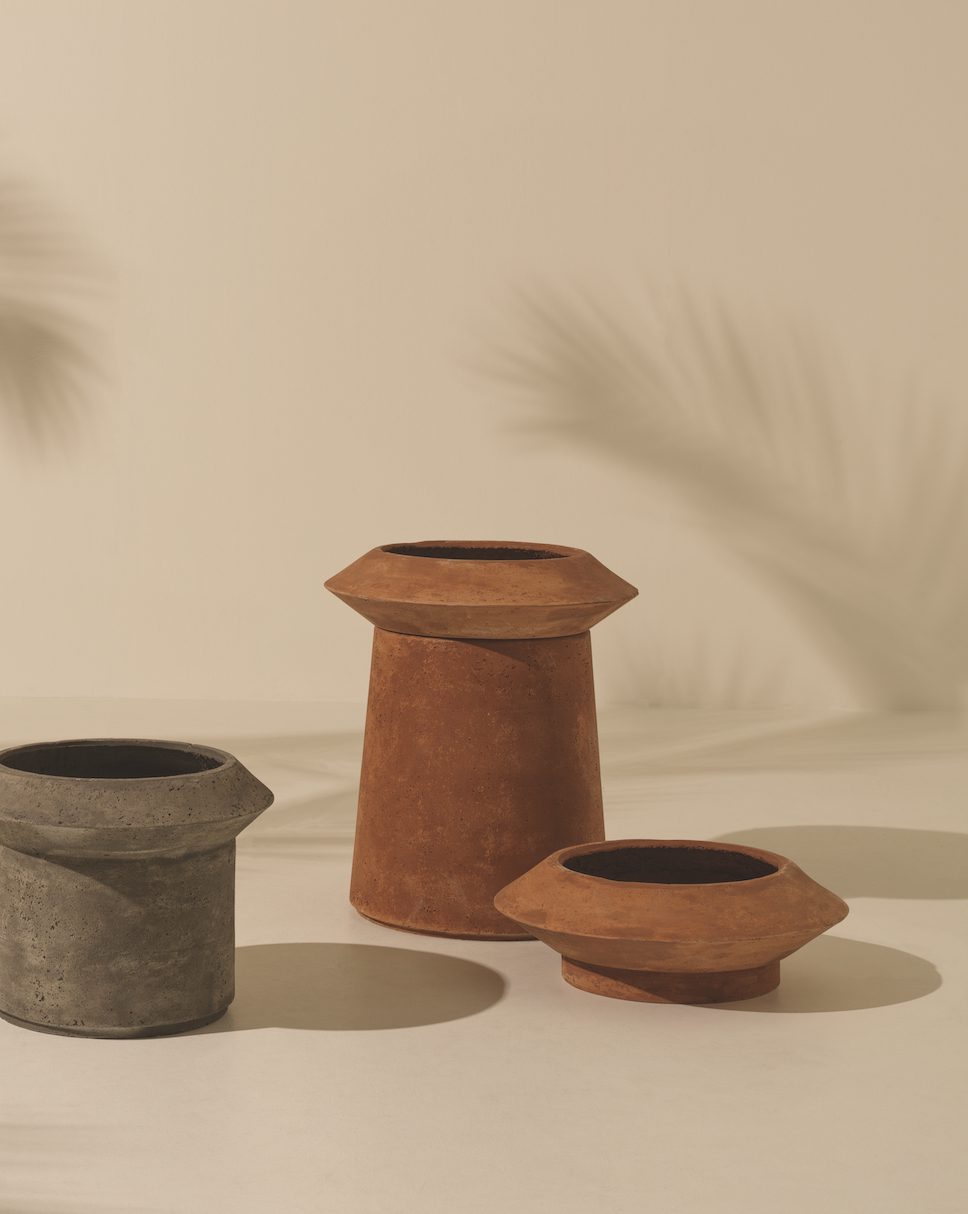 Clerkenwell Design Week 2023 marks the 12th edition of the independent design event, taking place across EC1, London, from 23rd-25th May 2023. Be sure to visit to soak up all the inspiration.
Read about all of the latest design news and launches on enki, and don't miss our latest Meet the Maker interview with the creative duo behind Pachadesign.