Clerkenwell Design Week 2022 returns with its 11th edition (24th-26th May), celebrating the latest designs and innovations, and bringing its creative buzz back to the vibrant London district.
The festival programme invites visitors to explore the 10 exhibitions, including the new arrival 'Covered' which is dedicated to interior surfaces, and discover the whole host of showrooms, fringe events, workshops and installations. Running alongside all of this will be a series of talks in Spa Fields by leading designers and architects tackling current and newsworthy issues.
Designed as a place for debate, the Conversations at Clerkenwell Talks Space was created by Fieldwork Architects who have inverted the mass of the bandstand within a solid cube. This concept serves to place the focus of attention and sound on the speaker via a centrally located geodesic formed dome and circular seating below.
Clerkenwell Design Week 2022 will place a different curatorial focus on each of its 10 exhibitions, all hosted in beautiful historic and distinctive spaces. Look out for everything from luxury interiors and emerging talent, along with a mix of contemporary British design and cutting edge style from a plethora of international exhibitors.
Brands to look out for…
Using a raw and natural material, climate-friendly flooring brand Recork creates high-performing, sustainable cork flooring. The brand's first collection, Una, is available in six neutral shades and best admired up close to appreciate the beauty of its elastic honeycomb structure.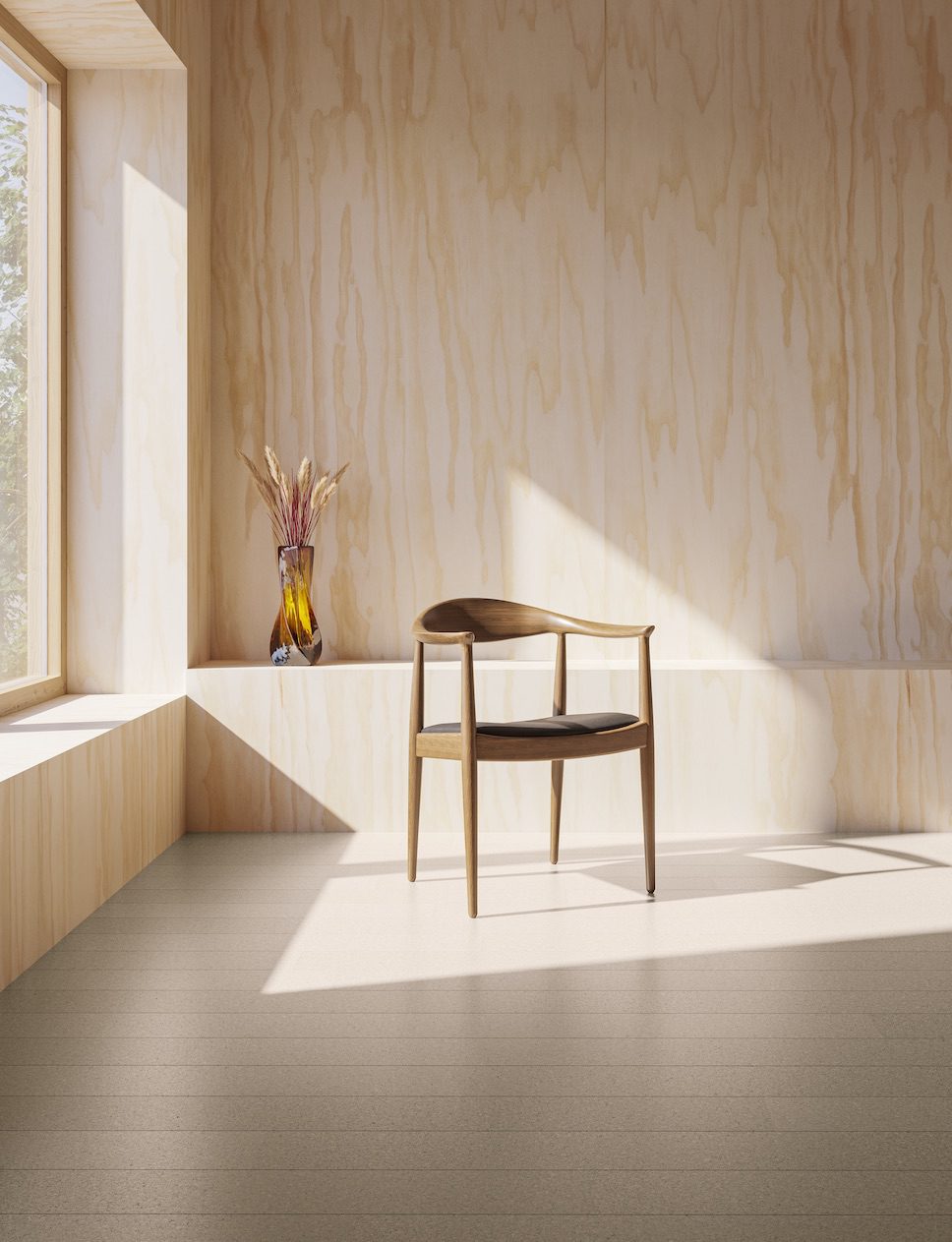 At Covered, the new exhibition for 2022 set in Charterhouse Square, you will discover stunning interior surfaces and the best in material design. Don't miss the aesthetically pleasing Attitude collection created by Italian brand Leonardo Ceramics using digital technology.
Head over to the northern side of Clerkenwell and you'll find the exhibition Design Fields, and you'll have the opportunity to explore some of the most exiting homegrown designer-makers alongside a diverse range of international contemporary design. Well-known names such as Thonet and Ton will be there, as well as new exhibitor and Danish brand WOUD, founded by Mia and Torben Koed who share a love for honest design.
There will be many highlights at this year's British Collection exhibition hosted in the atmospheric Crypt of St James' Church, with designers from all over the UK showcasing beautiful craft techniques. One to look out for is Hand & Eye Studio – this lighting brand is led by creative duo Tom Housden and Alex Johnen who like to explore materials and production processes in innovative ways.
Showrooms to visit…
Global bathroom brand VitrA will be presenting at its 5,600 square-foot flagship space, VitrA London, which is a showroom and creative hub all in one. Occupying two floors of the award-winning Turnmill Building, designed by Piercy & Company, VitrA London will display its designer bathroom ranges including its recent launch with Tom Dixon and the expanded Plural collection by Terri Pecora.
Other must-visit kitchen and bathroom brands include Duravit, TOTO, and Coalbrook, along with deVOL Kitchens whose showroom is just next door to lighting specialists Fritz Fryer who are the new kids on the block. Fritz Fryer is all set to make its Clerkenwell Design Week debut, welcoming visitors through its doors to admire the wonderful array of contemporary and antique lighting.
If you find yourself in need of a sit down, head over to Deadgood where the brand will be presenting its new furniture including the sustainable modular sofa range called Flare. This plug-in seating system can be expanded and reconfigured as you wish, and it features components and materials that are fully recyclable.
Amongst these highlights there will be so much more to see throughout Clerkenwell Design Week 2022. The independent design event is taking place from 24th-26th May 2022 in London.
Read about all of the latest design news and launches on enki.