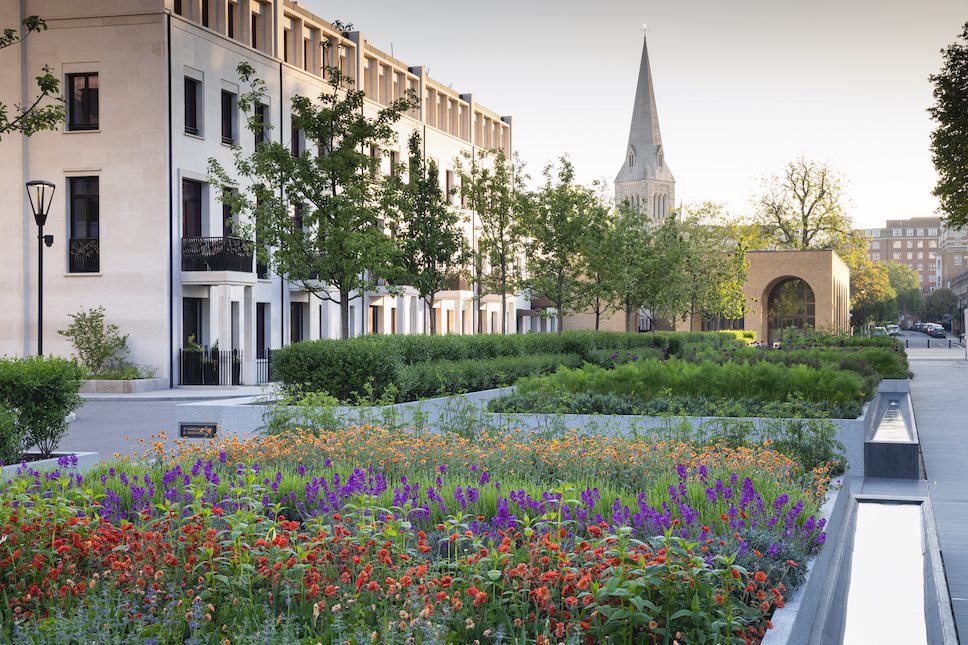 Bringing a beautiful burst of colour to Belgravia's esteemed neighbourhood, this year's Chelsea Barracks Spring Fair will celebrate sustainability with floral and plant installations, an artisans' market and much more.
Taking place over three days (25th-27th May), the 2022 Spring Fair coincides with the Chelsea Flower Show and encourages visitors to explore the gardens and learn about the plants and herbs on display. The Mulberry Square entrance will feature a blossoming installation by pioneer in environmental floristry Shane Connolly, using seasonal flowers and foliage to tie in with this year's 'Beautifully British' theme.
Belfast-born designer Shane Connelly is renowned for his sustainable approach, using ethically sourced flowers and powering his design studio using electricity from renewable energy sources.
"Connolly will create the impression of glazed cases with old crittall windows, recycled from a disused Victorian mill in the Midlands," explain the organisers of the Fair. "These will be filled with herbs and plants chosen by Connolly, from those which are native to Britain but have travelled the world and been hybridised, to those which are now considered quintessentially British, and visitors will be encouraged to explore and learn about those on display, including their medicinal and healing properties."
Also throughout the fair, there will be a series of events, workshops and talks curated by internationally renowned landscape and garden designer, and Chelsea Flower Show gold medallist, Jo Thompson will take place. There's a full seminar programme online, but here are a couple of not-to-be-missed events:
'Soil to Table' by award-winning garden designers and renovators The Land Gardeners (Wednesday 25th May, 4pm)
Founders of The Land Gardeners, Bridget and Henrietta, offer an insightful chat about their new book 'Soil to Table'. They will share recipes on how to heal your soil and how to grow seedlings with their microbially rich Climate Compost, alongside how they are growing more nutrient dense food, reducing pests & diseases and sequestering carbon.
'The Gardener's Palette', hosted by internationally renowned landscape designer and CFS gold medallist Jo Thompson (Wednesday 25th May, 6pm)
This talk will delve into the story and themes of Jo's new book 'The Gardener's Palette' which is a guide to using colour successfully in the home garden. The landscape designer doesn't believe that we need to be restricted by the rules of the colour wheel, so seeks to inspire us all to transform our gardens with unexpected colour combinations.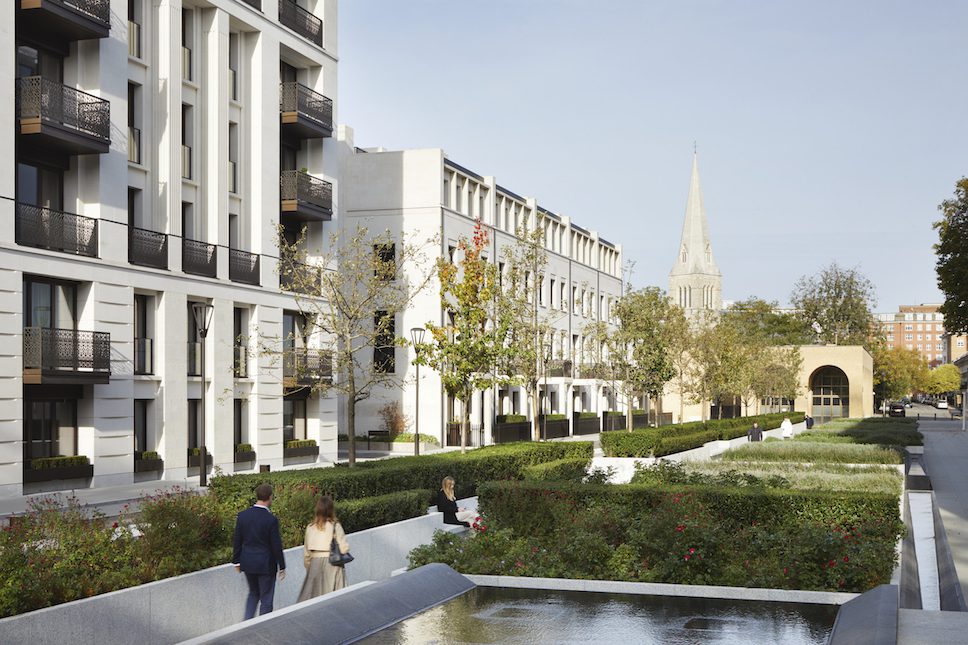 Chelsea Barracks will also host The Artisans' Market, brimming with green-fingered gifts, from ceramics and planters to outstanding artwork. What's more, you can explore all of this whilst enjoying a coffee or a glass of bubbly.
Post show, plants will be donated to various community and charitable gardens that focus on wellbeing sensory gardens for people with disabilities or who grow medicinal plants.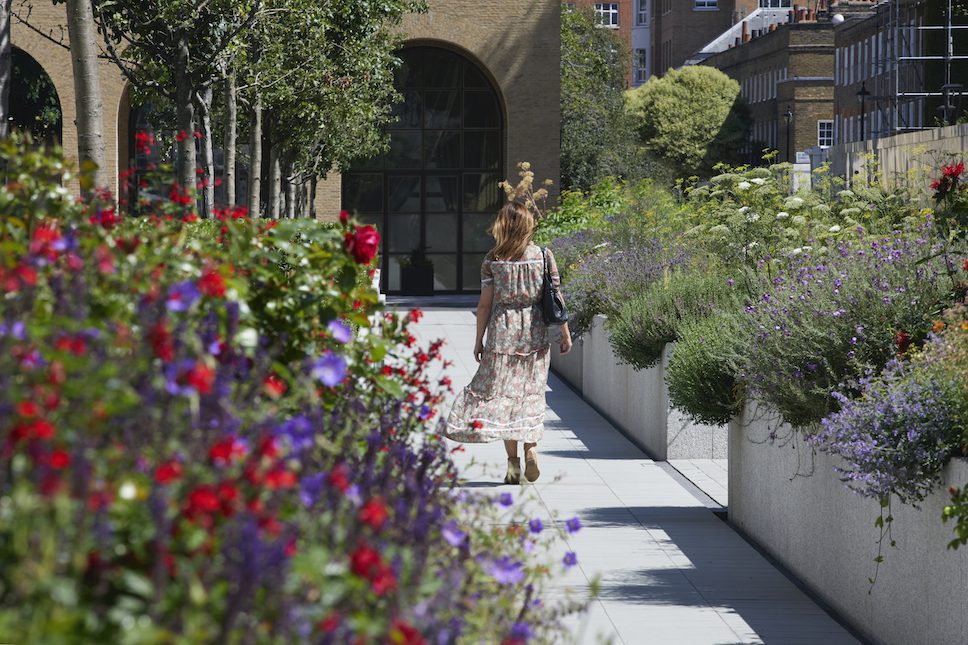 Photos courtesy of Chelsea Barracks Spring Fair.
Discover more about Chelsea Barracks in Bloom online.
Read more sustainability stories on enki, from the Pollinator Pathmaker climate-positive living artwork to the ambitious plans for the Eden Project Dundee.