If you're heading to Design Junction this September, it's worth scheduling a pit stop at STILL BY FORM, the unique restaurant installation the design show has teamed up with Caesarstone UK to create…
The installation, curated by design consultancy and procurement specialists, BY FORM is a unique space designed to provide a quiet space for visitors to rest away from the bustle of the show. Its carefully selected layers of colour and texture work to bring a sense of calm to the space, as well as serving as a backdrop for new interior pieces that are yet to be showcased in the UK.
Influencing the restaurant is a mixture of simple Danish design and organic Japanese aesthetics. The pop-up is also a celebration of collaborations from a number of carefully hand-picked brands and designers. Discover everything from lighting, textures, surfaces and furniture, including new materials and a selection of brands including Anour, &tradition, KABE Copenhagen, Zilenzio and Atkinson & Kirby.
Visitors will be able to experience Caesarstone's newly launched Topus Concrete surface as part of the STILL restaurant's main bar. Delight in the surface's soft, calming pattern – inspired by Jupiter's rotating cloud bands – and warmth tone, while you rest your coffee cup or cocktail glass bar-side. It's the perfect place to take a breather or discover the 26 Grains menu from Neil's Yard London.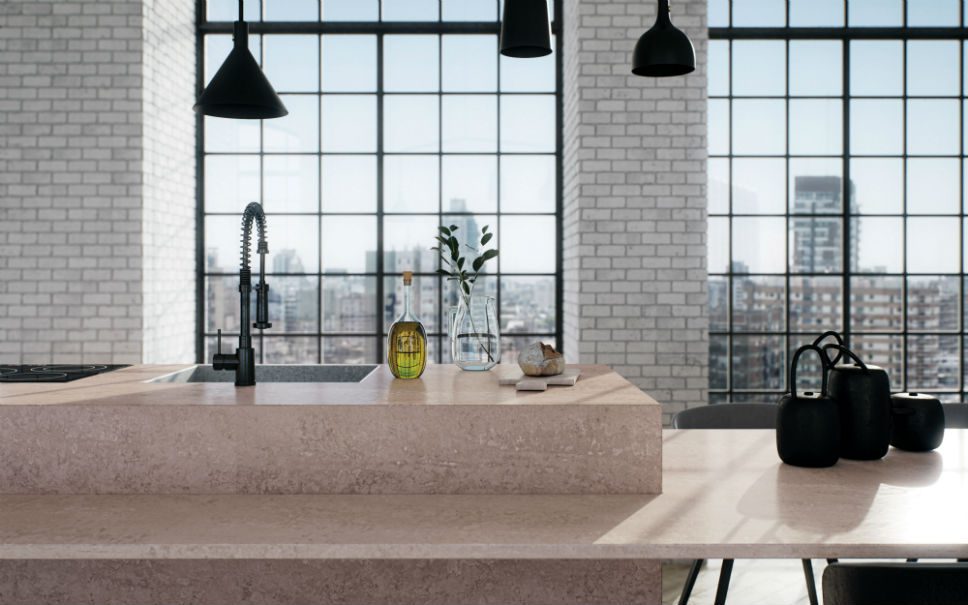 "STILL is one of the most interesting projects within designjunction and the broader London Design Festival for 2018, so we are delighted to have played an active role in its realization. It has been a wonderful experience working with the team at designjunction, as well as BY FORM and the other partner brands." Jon Stanley, VP Marketing, Caesarstone UK
Want to discover more about Caesarstone? Click here.