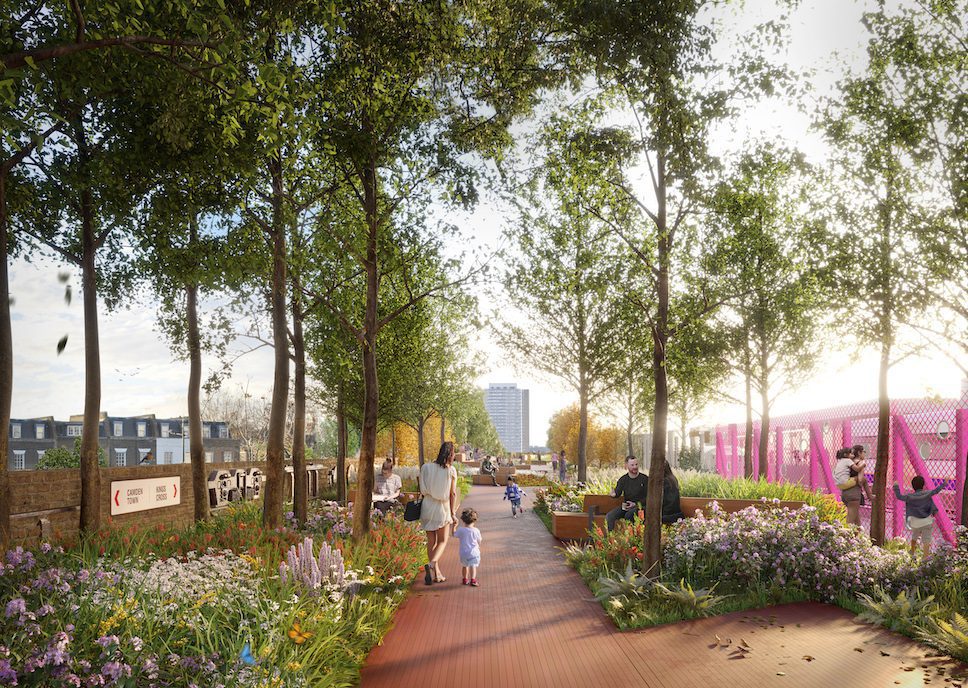 A masterplan for London's newest park, the Camden Highline, sets to repurpose an existing railway viaduct and form an elevated green route using reclaimed materials.
Led by the practice behind the New York Highline, James Corner Field Operations, together with Camden-based practice vPPR Architects, the low-impact intervention is based on a circular understanding of construction. The current planning submission is for the first phase which encompasses the area spanning from Camden Gardens to Royal College Street.
A series of lush gardens and gentle walkways will weave along the 1.2km Camden Highline route, set 8 metres above ground level. Along the way, seating areas, cafés, arts and cultural interventions, and children's play areas, will add to the value of the space. On the design team, internationally renowned garden designer Piet Oudolf and artist and curator Hew Locke, are bringing their creativity to the table.
"We are extremely excited to share this design vision for Camden Highline," commented lead designer James Corner of Field Operations. "The design is intended to celebrate and amplify the unique characteristics of the railway viaduct, dramatising movement and discovery, set within a sequence of woodlands, meadows, and gardens."
Using a series of light and art installations on stairways and under bridges, the attraction will invite locals and visitors to transition from the busy city streets to the peaceful eco-system above. Creating a focal point in the community like this will bring health and social benefits, and boost social mobility and biodiversity too.
Woodlands, meadows, hedgerows, and productive gardens have all brought inspiration to the design, with the aim to provide new wildlife habitats for birds, insects, and animals. Not only this but it will offer a truly unique experience through which visitors will be encouraged to learn about the plants and animals that are considered vital to London's ecology. There will even be a woodland balcony en route to provide a natural wooded environment that extends the views across Camden Town.
It is set to be a much-needed green space in the city with one of the highest levels of air pollution in the UK. "The Camden Highline epitomises London's creativity and ingenuity and is the kind of thinking we need as we head towards a green future. Londoners should be encouraged to spend more time outside and in nature, in cleaner and greener spaces for their health and wellbeing," added Mayor of London, Sadiq Khan.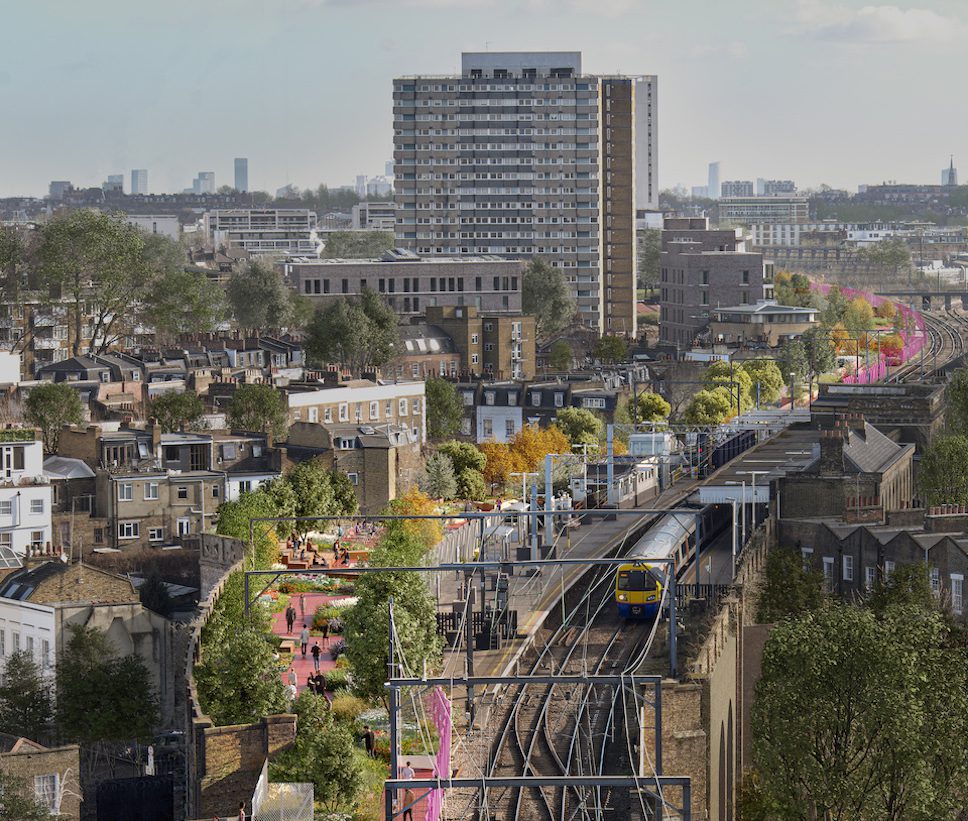 Find out more about Camden Highline and how the community driven initiative is making progress.
Take a look at all of the latest sustainability news on enki, and find out more about overarching public realm strategy Camden Green Loop.