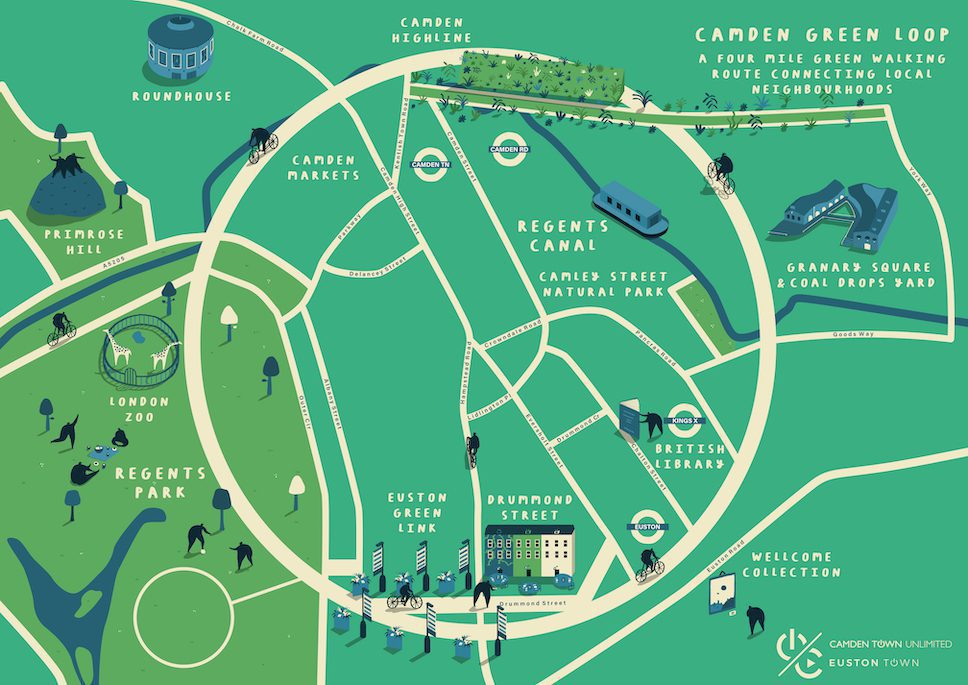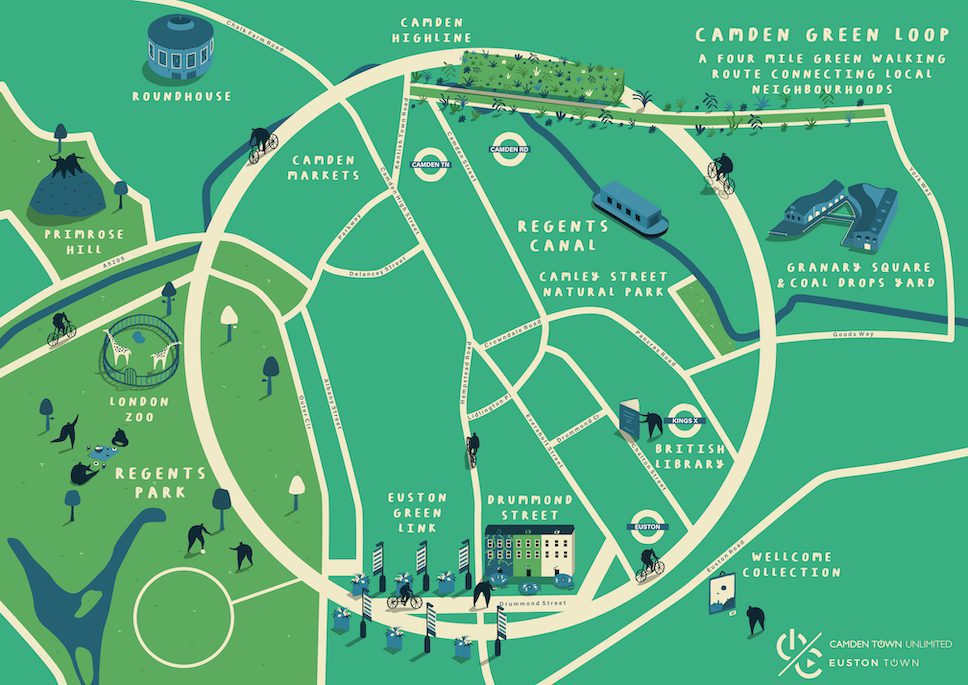 Camden Town Unlimited (CTU) and Euston Town have launched Camden Green Loop to boost biodiversity and connect the London borough's key landmarks, cultural experiences, and green spaces.
The Camden Green Loop is a major new urban design strategy set to bring beautiful public spaces, sustainability, and the permeability of the neighbourhood to the forefront in this part of the city. Linking Camden, Euston, and King's Cross, the four-mile green route will incorporate various attractions and spaces including the upcoming Camden Highline, an elevated linear park and walking route spanning 1.2 kilometres.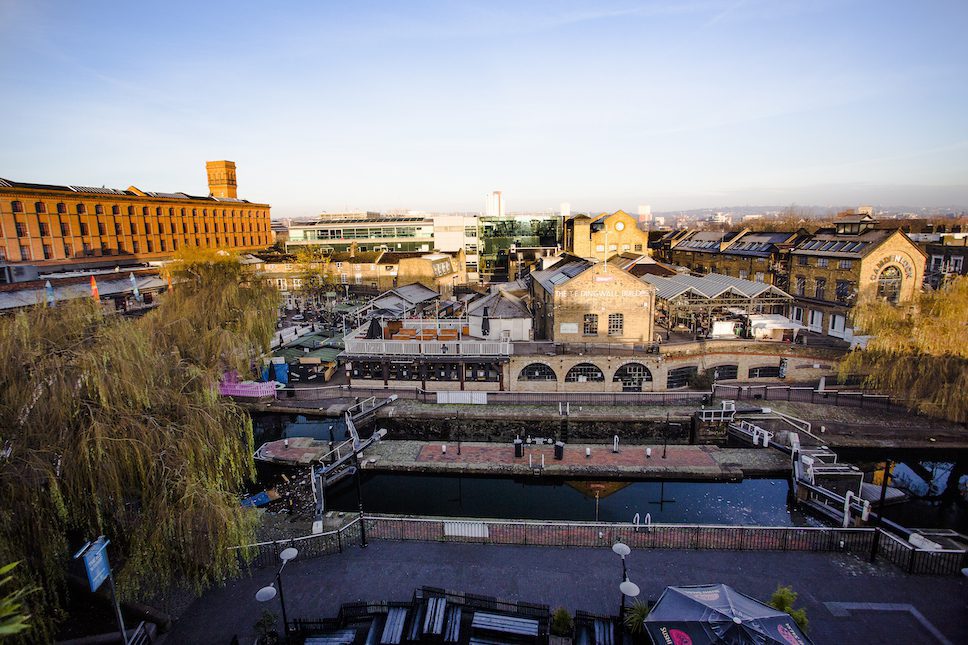 Other key landmarks include green spaces such as Regent's Park, Regent's Canal, and Camley Street Nature Reserve, along with cultural institutions including the British Library and Wellcome Collection. Other visitor destinations, from London Zoo to Granary Square and Coal Drops Yard, are all close by too.
"The Camden Green Loop route will be mapped by wayfinding," explained Camden Town Unlimited CEO Simon Pitkeathley. "This guides users to build their own personalised route, taking in their preferred destinations for anything from a family day out, to a shopping expedition, to a walk or a cycle through Camden's impressive green spaces."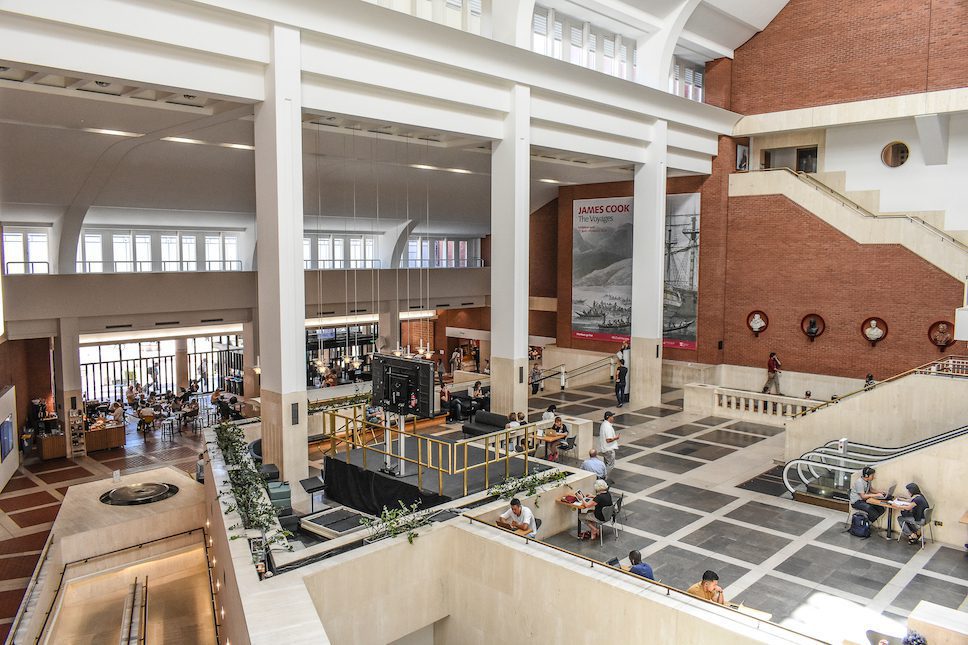 The first phase of the Camden Green Loop involves the Euston Green Link, a green walking route linking Euston Station with Regent's Park. Future plans will also improve walking and cycling journeys, with proposed interventions including bike hangers, pocket parks, and play furniture.
Facilitating meaningful local engagement in the future of Camden's neighbourhoods is important to partner organisations CTU and Euston Town. They want to ensure that local businesses and communities collectively benefit from the opportunities that arise from the developments. In fact, local businesses have been encouraged to visit Camden Town Unlimited online to get involved and put themselves on the map.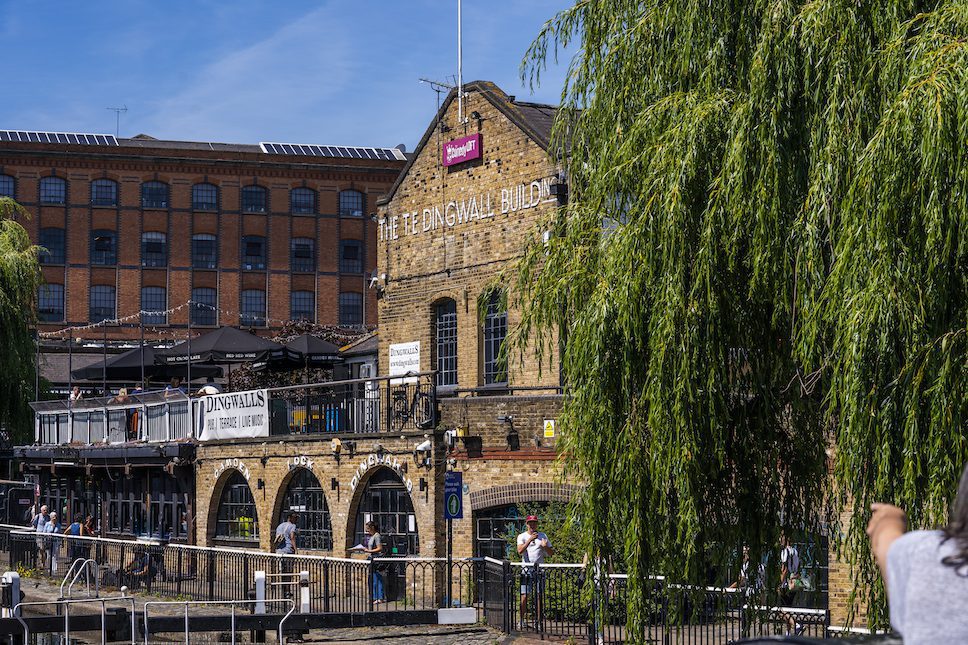 Dip into more architecture and sustainability news on enki.