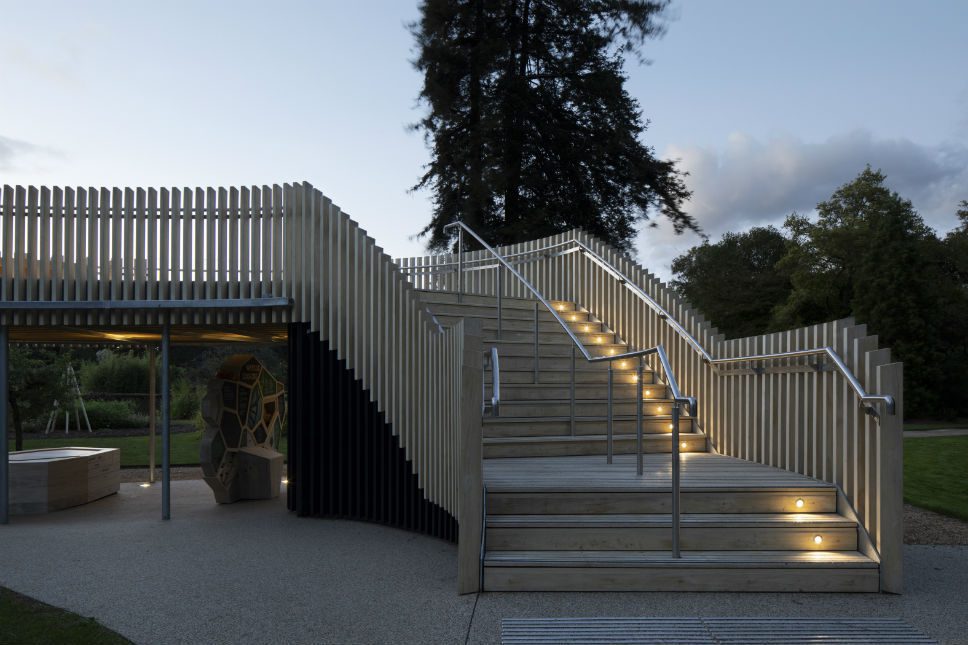 The prestigious Cambridge University plays host to one of the largest university-owned botanic gardens in the world, and as part of their recent 'Understanding Plant Diversity' project, have integrated the use of Accoya® wood into the design.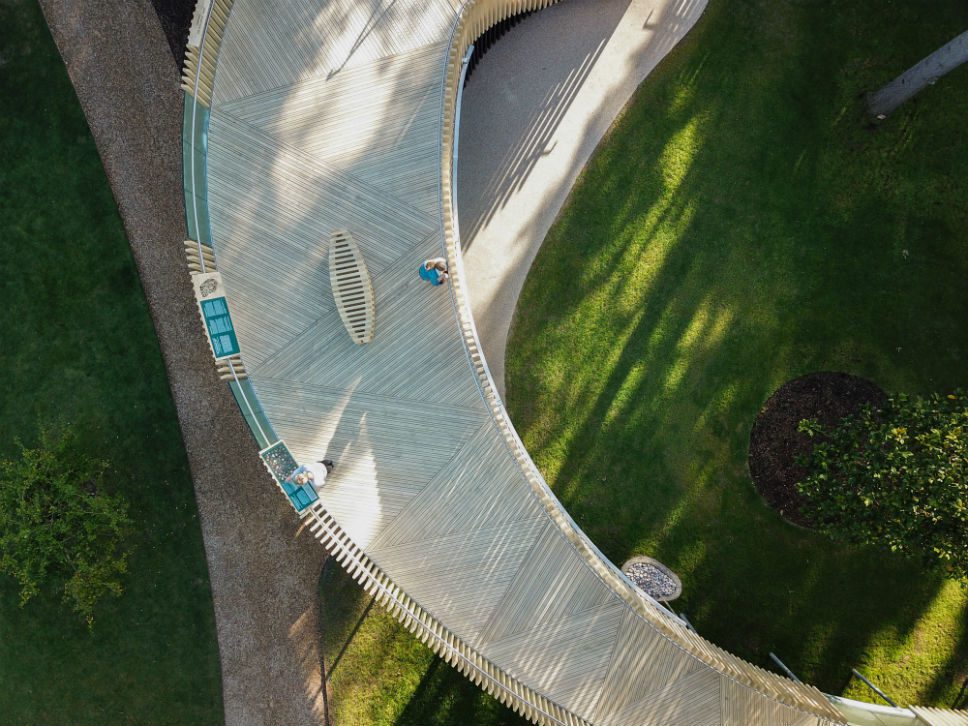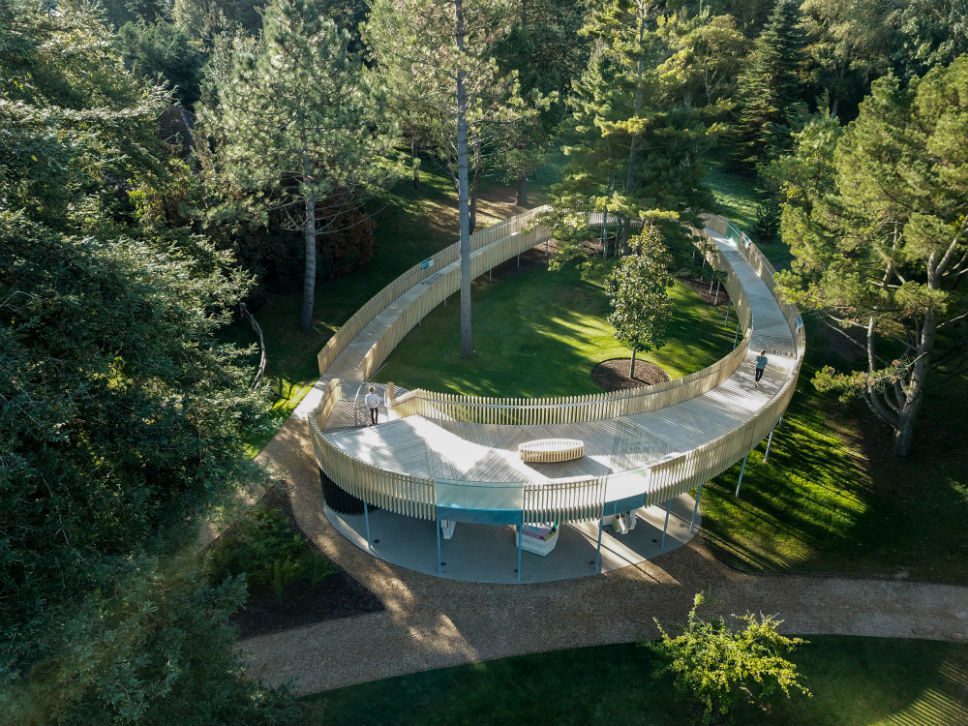 After an invited competition in 2016 the Cambridge based, award-winning RIBA Chartered Architects, Chadwick Dryer Clarke were appointed to lead the project and create a path to inspire visitors to the gardens. 'The Rising Path' was therefore born, a beautifully designed, 65 metre long, galvanised steel structure clad with Accoya® wood balustrades and decking.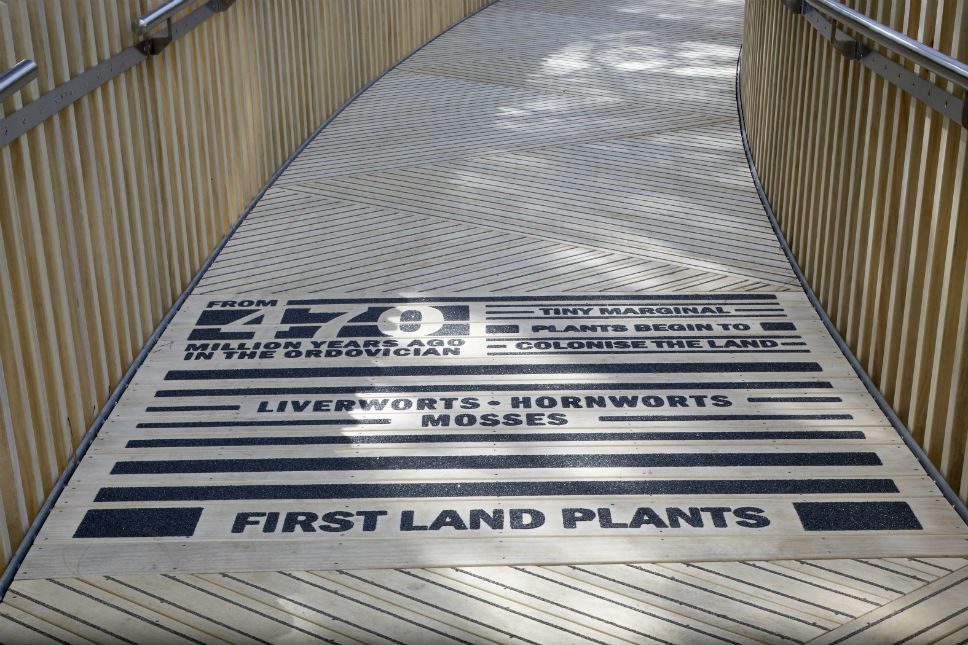 Guests are invited to take a quiet moment at the three-metre high elevated viewpoint that bedecks the dynamic spiral project. The viewpoint contains an interpretation hub designed for the beholder to be further inspired to view and explore the botanic garden's Systematic Beds and science of plant taxonomy.
"During the development of the design we considered various types of wood, and it was Sustainable Building Advisor, Alexander Reeve, from the Cambridge University Estates Department who first suggested Accoya® wood due to its outstanding environmental qualities.
Following further investigations into the product and meetings with Justin Peckham, Head of UK Sales at Accsys Group, it was decided that Accoya® wood not only provided the necessary durability and sustainability qualities – with its C2C accreditation and 50 year above ground guarantee – but it could be machined to a smooth finish and had a complementary light colour and knot free surface that would enhance the design." Robin Dryer, Director of Chadwick Dryer Clarke
Alongside the structure, an installation by Designmap – also made from Accoya® wood – sits near the entrance of the gardens to educate and inspire visitors as they enter.
Discover more about Accoya® here.
Project notes:
Architects: Chadwick Dryer Clarke
Aerial photography: Smith & Wallwork Engineers Cambridge Uni