A new opening in London's Canada Water from artisan coffee crafters, Mouse Tail Coffee Stories, offers more than just a quick caffeine fix. Its muted mint interior and timber accents create a calming space for visitors to unwind in while they luxuriate in a freshly made cup of coffee.
Creative Director and Designer, Helen Sirp, was enlisted by Mouse Tail to formulate a concept for the design. This needed to not only emulate the journey of the brand but also help the coffee shop transform from a daytime cafe into an intimate evening dining destination.
One of Helen's main drivers for the design was the experimentation of light and shadows.
"It all started with the light – the way the sun moves across the eight metre high corner space with floor to ceiling windows, casting shadows as it goes. A journey of constant transformation through time, just as the Mouse Tail brand builds its history with the stories and experiences of each day."

Helen Sirp, designer
Plain painted walls work with stark surfaces from Caesarstone to produce the perfect backdrop for these shadows to dance across.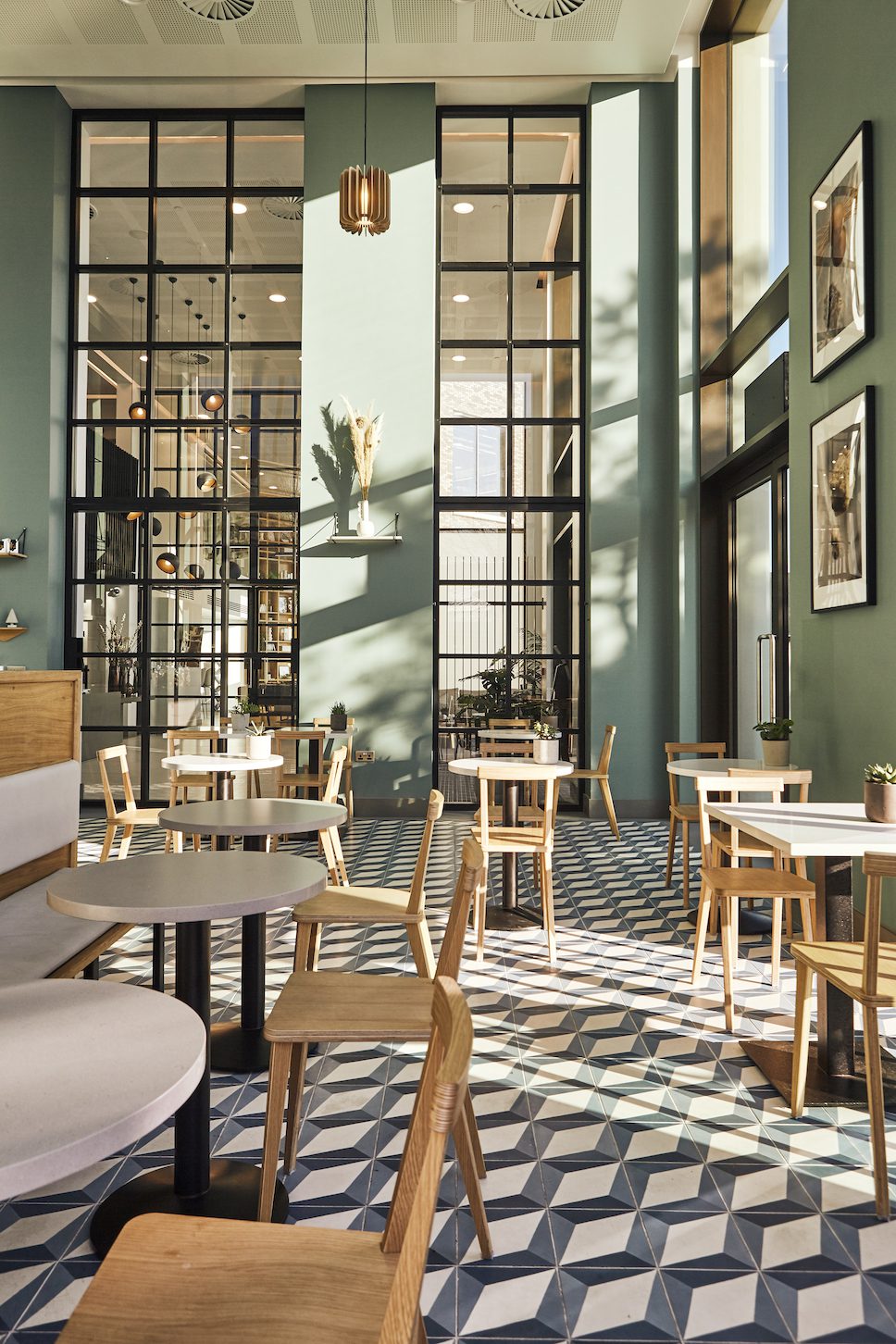 After discovering the premium quartz manufacturers in Milan a few years ago, Helen trusted their commitment to durable design. As such, she selected Caesarstone's Raw Concrete for the expansive Mouse Tail barista countertop and Misty Carrera for the geometric bespoke tables.
While chosen mainly for their practical benefits, the cooler toned surfaces also subtly balance out the warmth of the cafe's oak furniture and accessories.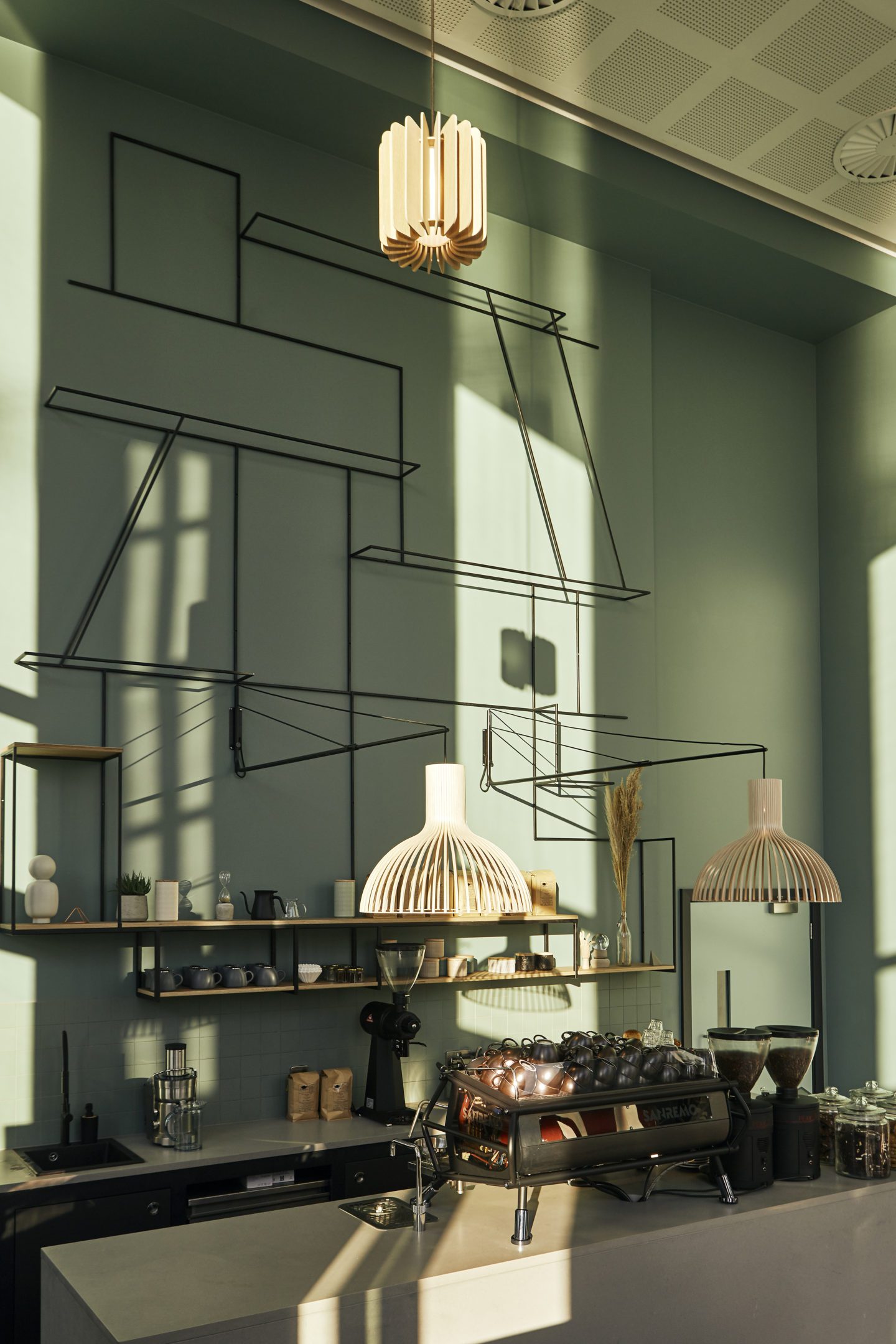 Canada Water is the latest opening from Mouse Tail Coffee Stories but they can be found at other locations across London. Founded in 2013, four friends from Estonia launched the brand in an effort to make quality coffee more widely accessible.
Their sheer dedication and unwavering passion for artisan coffee, combined with their impressive barista expertise, saw the opening of their very own roasters in North London. Thus visitors to the new cafe can enjoy their coffee knowing exactly where its come from.
Project photographed by: Beth Evans
For more information on Mouse Tail Coffee Stories click here
Explore Caesarstone's full range of surfaces
Feeling peckish? Peruse more restaurant and cafe case studies