If you've been putting off purchasing a new mattress since forever, Button & Sprung 's stress-free shopping experience will revitalise your mattress and bed-browsing impulses.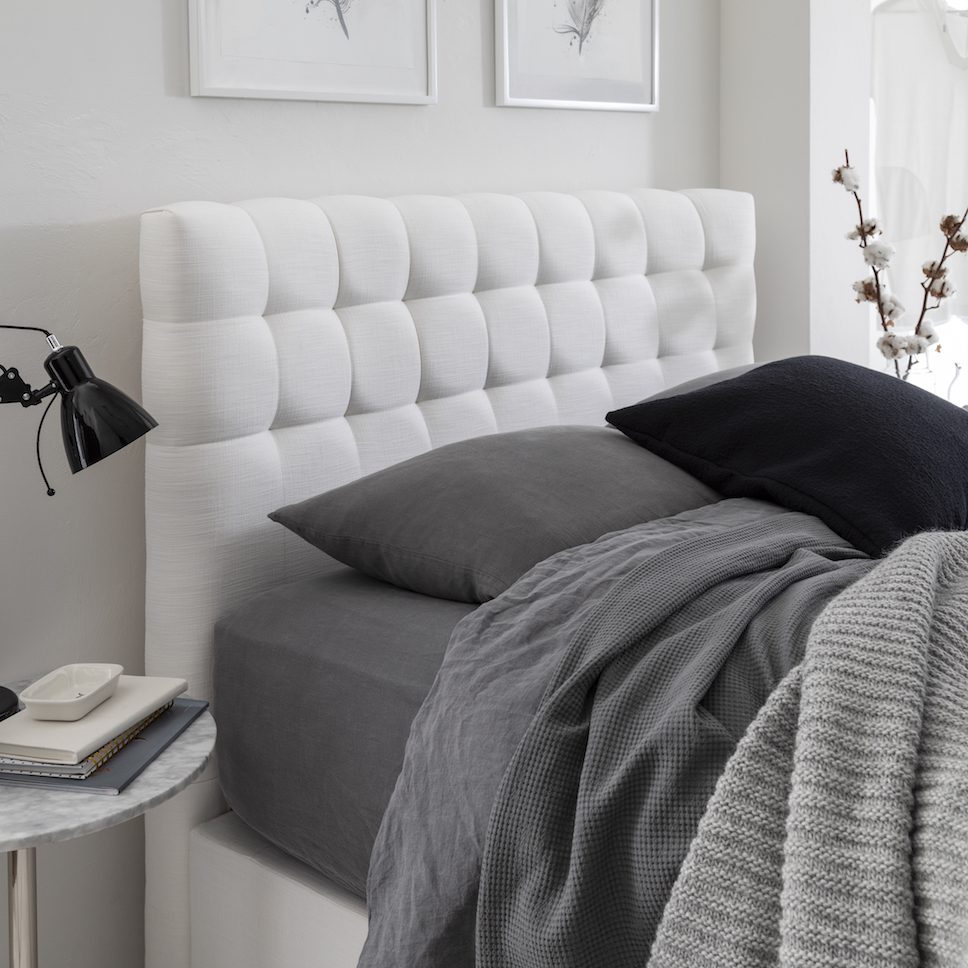 Not only is this a brand that offers up a high quality product at a fair price (yes, that means less gawping at price tags in-store) but with your Button & Sprung purchase you get a 'no quibble' 100 night return policy, free, fast and efficient delivery to your doorstep and FREE removal of your old mattress which they take to a recycling centre. Notably, Button & Sprung's mattresses are also stuffed with 100% natural mattress fillings, something here at enki magazine we love to hear.
When it comes to handmade beds, the brand's curated selection means that there's not too many designs to get confused by but enough to easily choose from. With three key ranges on offer, including their Upholstered beds, Divan bed range and Ottoman bed range, as well as the ability to choose everything from the base, style, fabric and feet, you can rest in the knowledge that a Button & Sprung design will stand the test of time, in terms of both quality and style.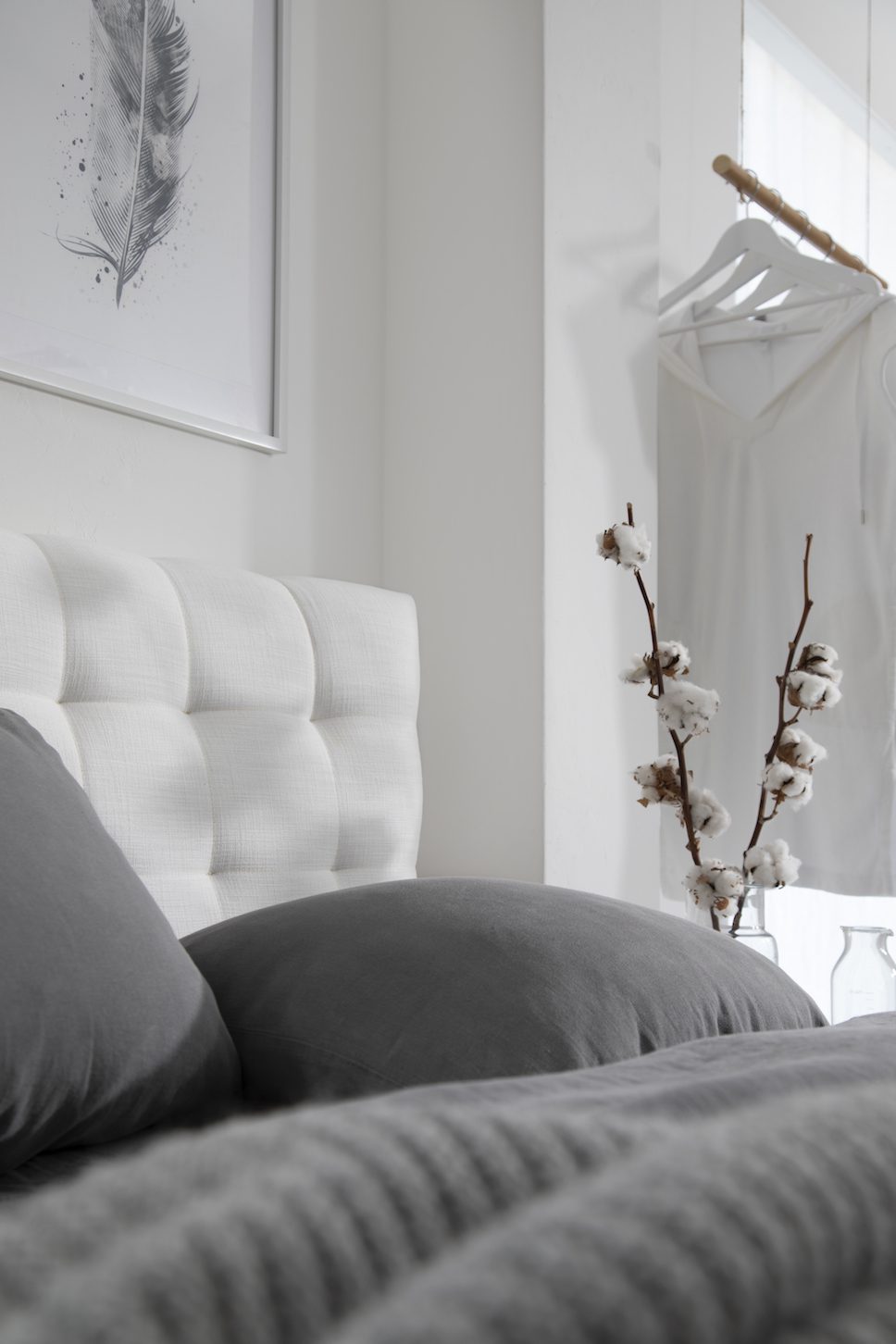 The brand's latest arrival, the Daisy divan bed, will breathe new life into your tired bedroom space this 2020. Ideal for taking centre stage in minimalist loft extensions or more relaxed sleeping spaces, the Daisy divan's clean lines, simple approach to form and softly curved, deep-stitched headboard makes for a strikingly contemporary bed choice. The bed's simple outline means it's the perfect canvas for dressing in textured bedding, tactile throws and soft furnishings, while the white, brushed cotton fabric (featured above) lends itself well to a crisp monochromatic colour palette.
It's important to note too that with over 100 House fabrics and thousands of bespoke fabric options available, this design can be effortlessly co-ordinated with what you already have, meaning an entire redesign isn't necessary. Plus, over 40 new fabrics have just been added to the brand's House range, including the arrival of natural wools, cotton velvets and timeless linens.
Handmade to order within four to six weeks, it might be time to discover more from Button & Sprung here.
Click here for more design stories on enki.