With the launch of BubbleSpa, Kelda Showers has introduced a stimulating shower experience that promotes wellbeing and addresses water efficiency.
Creating a cascade of bubble-like rain, the BubbleSpa shower mimics the gentle finger-tapping motion of a traditional Swedish massage for ultimate relaxation. The patented bubble technology is not only designed to provide a unique and calming experience, it also uses around 33-50 per cent less water than like-for-like spa-style showers.
So, what's the story behind the special Air-Powered™ bubble technology? We sat down with Paul Ravnbo-West, Marketing Director at Kelda Showers, to discuss this and more…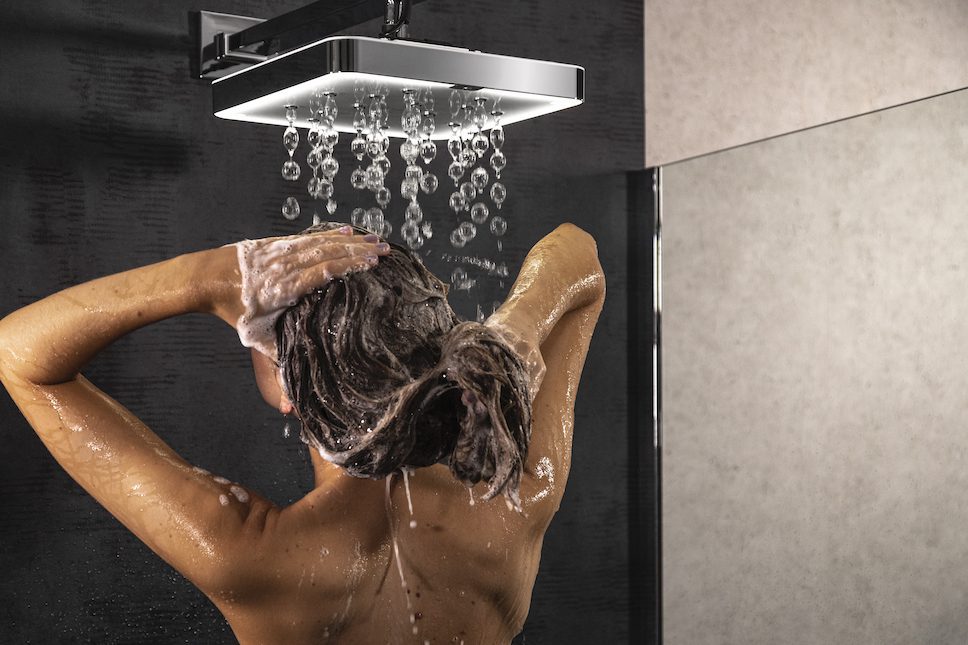 What inspired you to come up with the patented bubble technology and where did the process begin?
The concept of BubbleSpa came from our close working relationship with the University of Southampton. Together we had been looking at a brand-new design of our shower head nozzles. This time an annular construction where the water passes over an air column, rather than injecting water into the air, and using the air to atomise the water into larger droplets, as in the case of Air-Powered™.
Air-Powered™ technology was developed by Kelda in 2009 and it looked at significantly reducing the amount of watering in showering without compromising experience. With this concept, water consumption was around 50 per cent less than a conventional shower, at five litres per minute.
Soon into the investigations we realised that by playing with the nozzle design, water, and air ratio, we could form bubbles and that these bubbles simulated an ancient Swedish health benefit known as finger tapping massaging.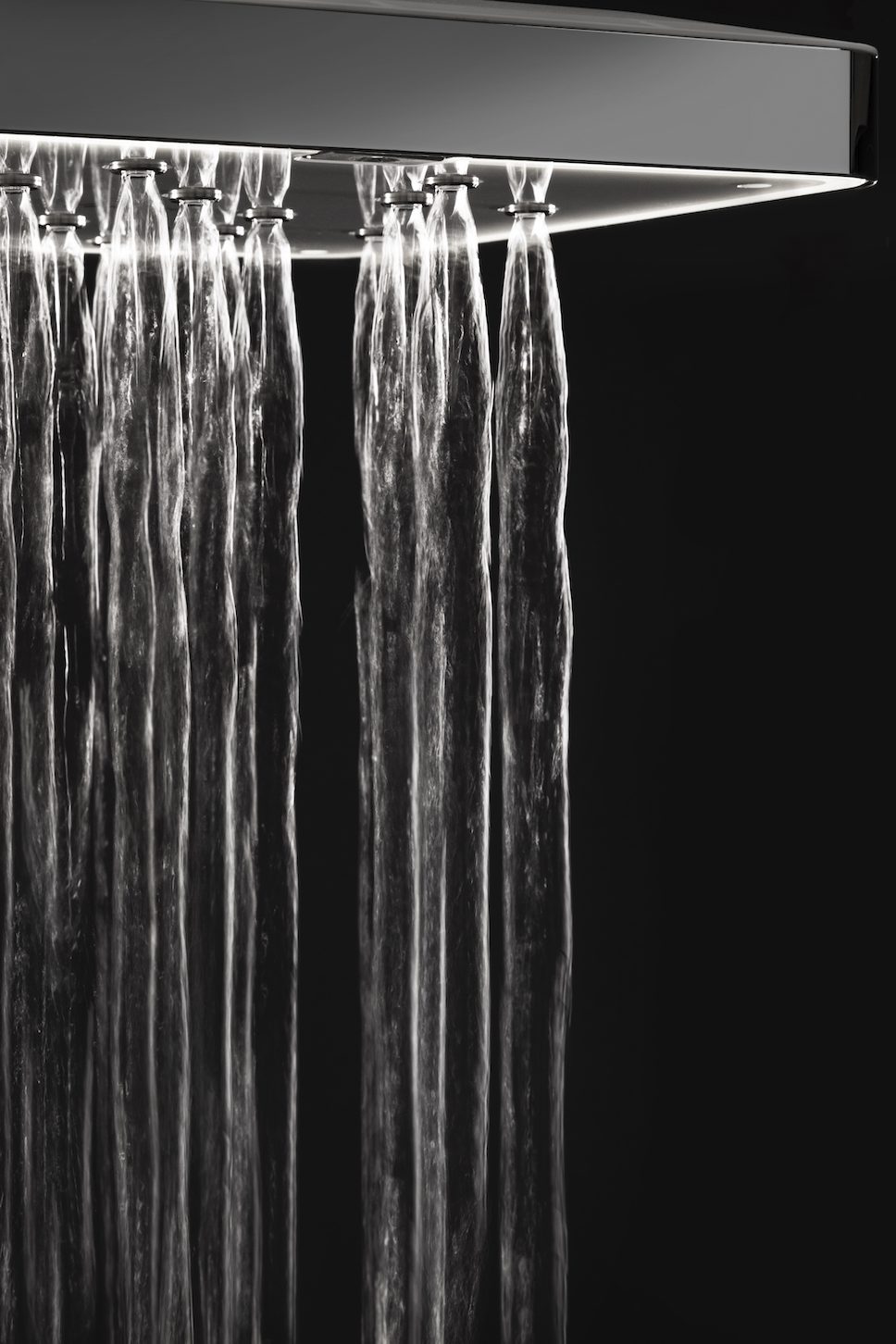 How are the bubbles are formed and what experience does BubbleRain gives?
Our BubbleSpa shower technology is created using the science of air and water. Each shower features a compact digital fan and intelligent microprocessor that controls the delivery of water and air to 16 precision engineered nozzles.
Each HydrO₂ (water and air) nozzle is positioned within the overhead shower to ensure that BubbleRain provides the optimum experience and rinsing performance. The unique annular design of each HydrO₂ nozzle is designed using state-of-the-art computational fluid dynamic modelling software, ensuring the perfect mix of air and water is delivered for bubble formation.
As water and air exit the HydrO₂ nozzle, a column of water with air inside forms until it breaks into individual bubbles. Each bubble is designed to be 20mm in diameter to provide the perfect stimulation to relax the skin. This is Kelda magic!
How have you considered the important factor of water saving with the design of BubbleSpa?
Kelda's BubbleSpa shower is the result of over 10 years development in Air-Powered™ technology, drawn from cutting-edge aerospace and automotive engineering. Water efficiency is at the heart of everything we do and has been a Kelda hallmark since our first beta prototype.
While it is fair to say our BubbleSpa technology consumes more water than our high-efficiency Air-Powered™ showers (10 l/min versus 5 l/min) BubbleSpa still uses around 33-50 per cent less water than like-for-like spa-style showers where flow rates can exceed 20 litres per minute. Therefore, we can continue to help our customers who are looking to lower their water and energy bills, and reduce their carbon footprint too.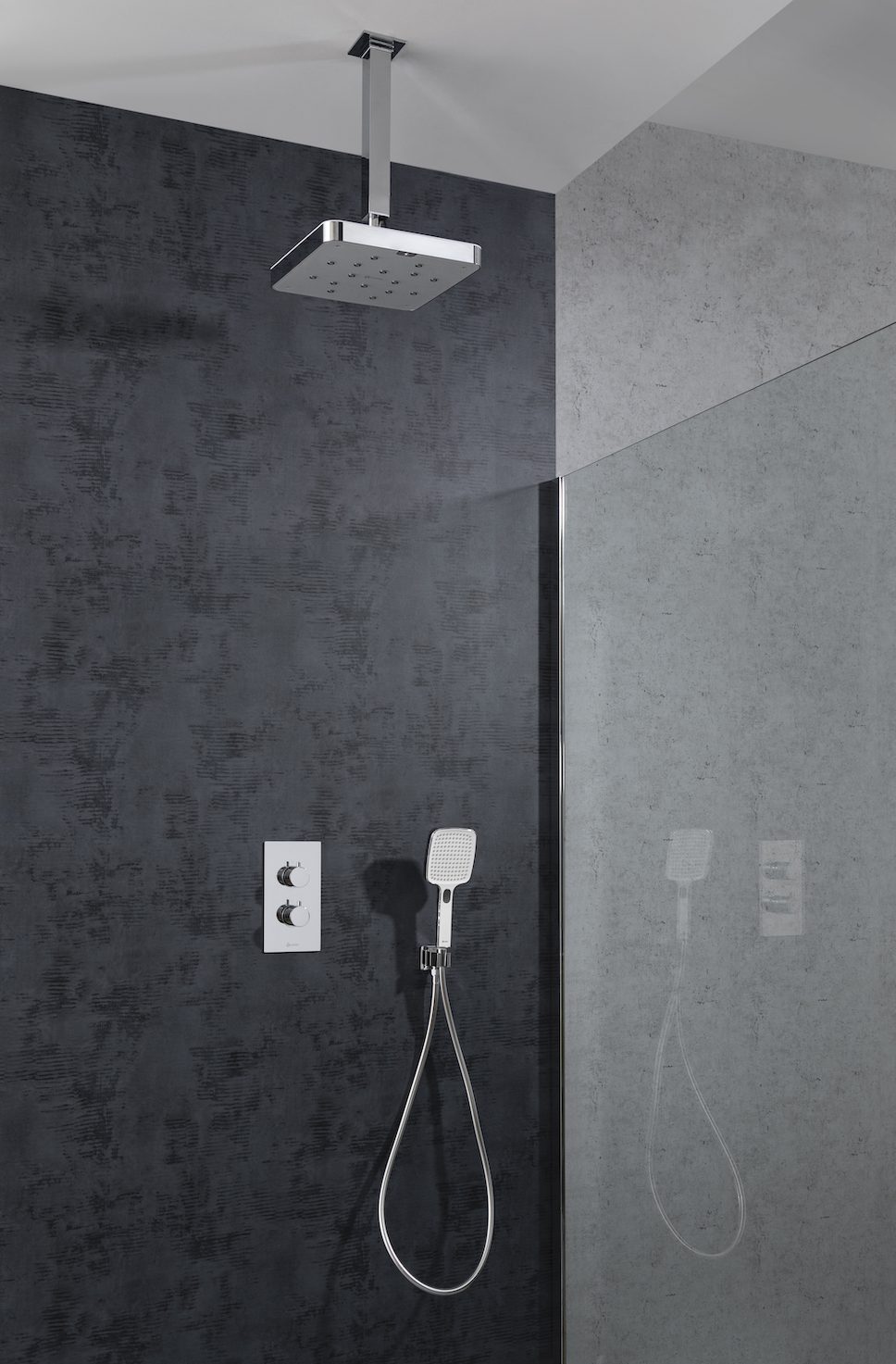 In a world where we all need to de-stress more than ever, how important was it to perfect the BubbleTapping technology?
Today's lifestyle is becoming ever more frantic and stressed. Coupled with growing issues of mental health, we are all now starting to take our personal health and wellbeing more seriously.
Kelda's unique BubbleRain spray form creates large droplets filled with air that fall softly on the body for a luxurious shower feel. Each bubble simulates the soft rhythmical fingertip tapping that is synonymous with traditional Swedish massage techniques; we call it BubbleTapping shower therapy. Tapping massage is well known to provide numerous health benefits including blood circulation improvement, strengthening of the immune system and muscle relaxation.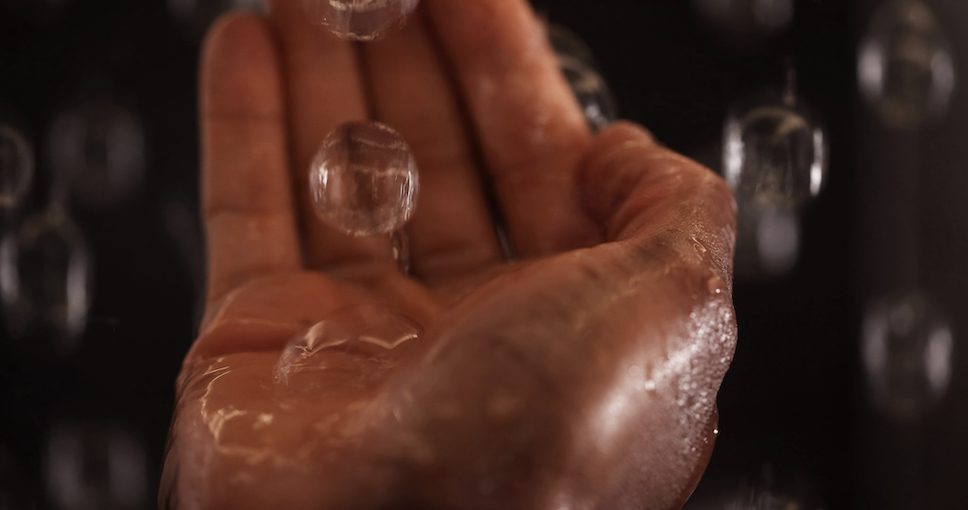 Discover the full range of high efficiency shower designs for your bathroom at Kelda Showers.
Dip into more design and sustainability news here on enki, and check out Iceland's Forest Lagoon geothermal spa – the views are breathtaking!