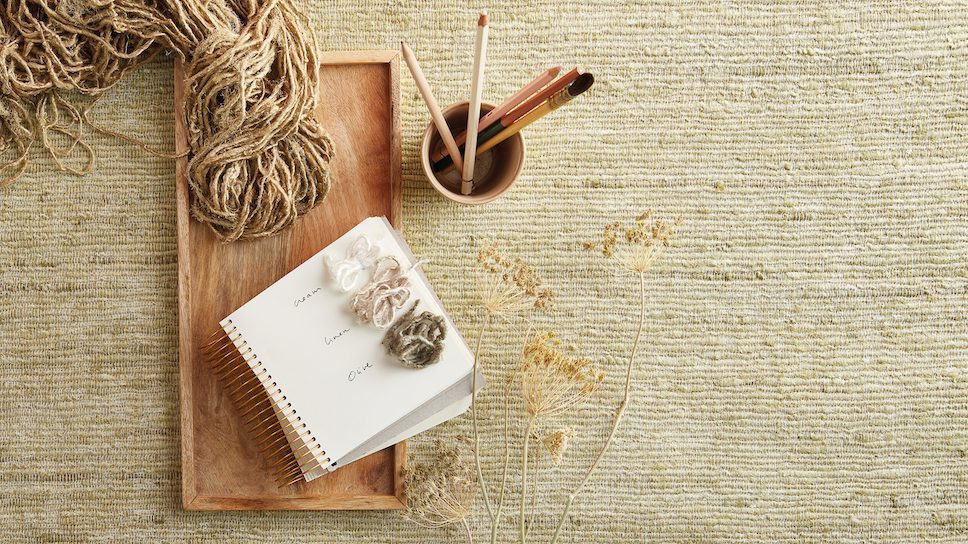 Constantly striving to push its creativity whilst trying to reduce waste, fine Belgian brand Omexco designs and produces beautiful, luxury wallcoverings using raw and natural materials.
Nature, innovation, and craftsmanship are all very much at the forefront of what the design-led company do, as they custom cut every order 'to bring poetry to your space'. Recycled fibres are used as much as possible and renewable materials, such as cork and tree bark, all bring a sustainable, textured quality to each design. This tactile beauty works to dress and impress in any room, in homes, offices, or hotels.
We talk to Thomas Dubaere, son of the founder and the owner of Omexco, as he tells us where it all began and where the story has led the brand. He also reveals more about the new Loom Stories collection and identifies which other natural materials they are keen to work with. Read on for more…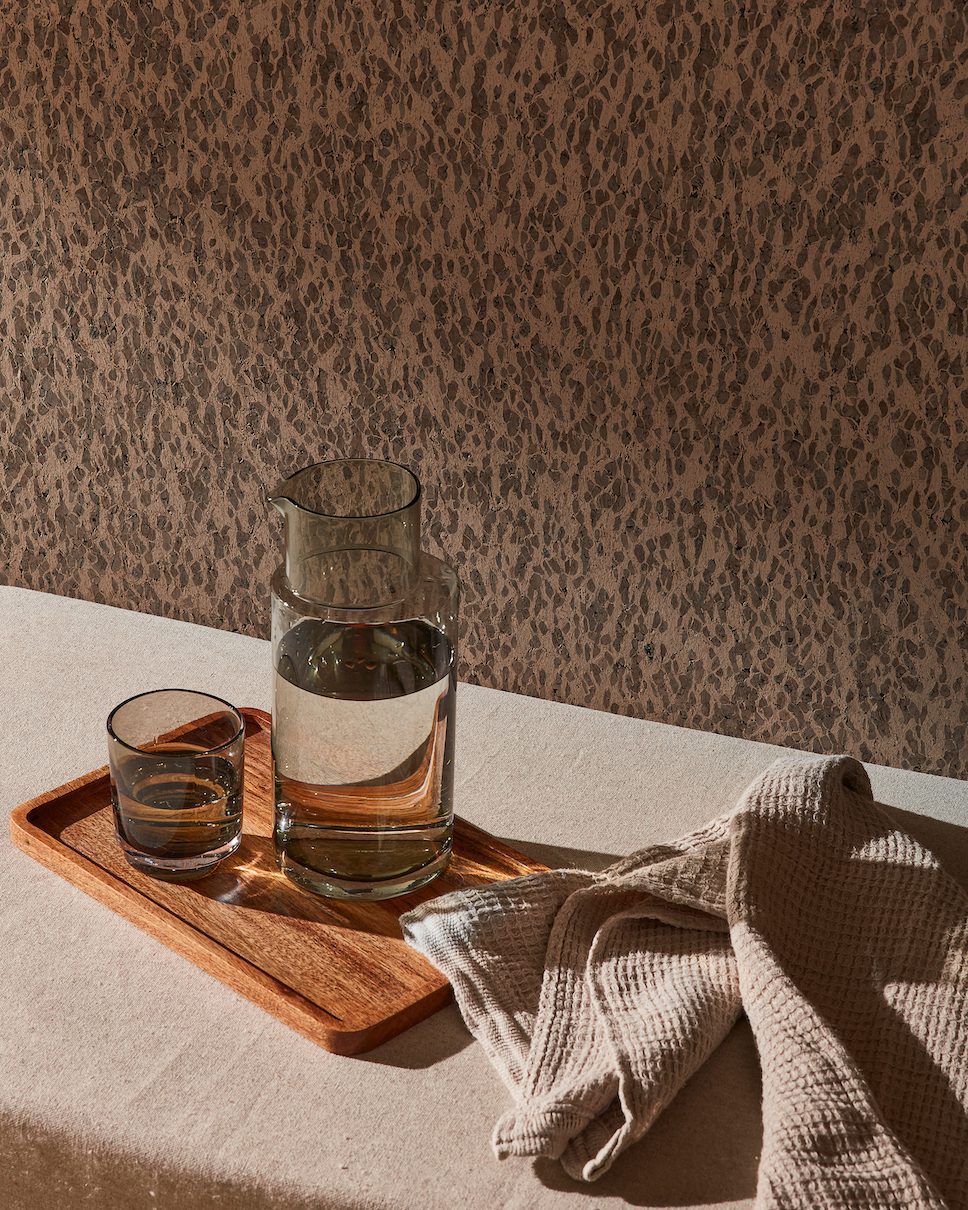 In a nutshell, can you tell us what inspired the founding Omexco and what intentions did the brand set out to achieve?
Omexco was founded in 1976 to export "Belgian Design". At the time they wanted to put the quality of Belgian design on the map. Thanks to different opportunities, Omexco started designing and producing their own wallcoverings in 1981.
The company has evolved to focus exclusively on wallcoverings since, but still with the same intention to export quality Belgian design. We are now exporting to over 100 countries and I'm proud to say that we not only design our wallcoverings, but we also produce a large part of the range in our mill in Belgium.
How important is craftsmanship in the process of designing and making your wall coverings?
Craftmanship is at the heart of what we do; we think it is important to promote quality over quantity. When a wallcovering is carefully designed and crafted, it is made to last and this reduces the need for it to quickly be replaced.
We do not produce wallcoverings 'en masse' but work with little mills where craftsmanship is the only way of working. The production line in our own mill in Belgium is rather small and semi-automated, and visitors often tell us it feels much more artisanal than expected.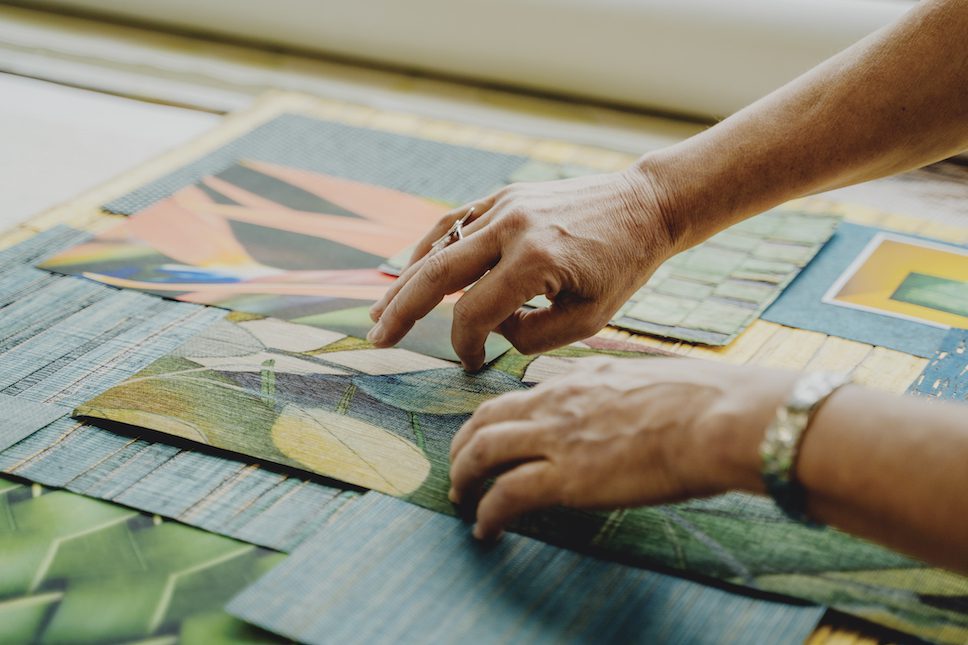 Can you tell us about the recycled materials that you use and where they're sourced from?
Most of our raw material suppliers are located in neighbouring countries in Europe and we have very good relationships with them. All the PET fibres in our non-woven printing bases contain 50% or more recycled content, and they are made using water bottles.
We keep focusing on innovation: we recently launched Joy, a non-woven collection with 100% recycled fibres and fully recycled cellulose. Our goal is the have all of our non-woven made of recycled material. Will this be tomorrow? Probably not, but it motivates us to do better every day.
Many of our natural wallcoverings are also made with recycled or upcycled content. It is not always easy to obtain consistency when using natural elements but they are always interesting and unique.
What role do eco-friendly, non-toxic wall coverings play in helping to create healthy homes?
Early on we decided not to use PVC materials as we felt the material wasn't giving a natural feeling and we were a bit apprehensive towards the quality of PVC. Nowadays, we also know it's not the best choice for our planet so we keep it out of our product range.
As an alternative for vinyl wallcovering, we've spent the past several years creating our own High Performance range on a non-woven base. This meets essential technical standards for commercial and hospitality projects while also being eco-conscious.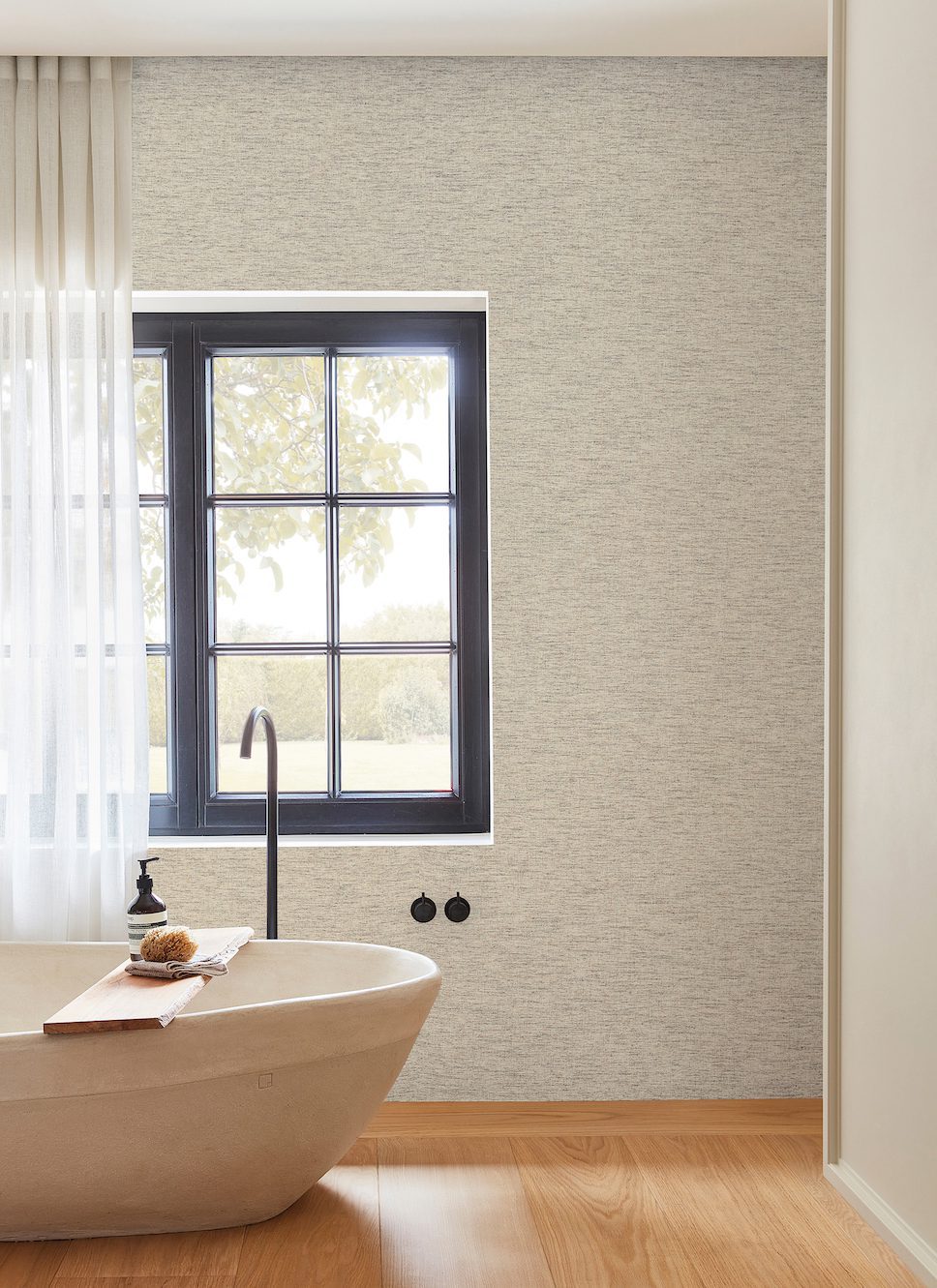 All your products made in Belgium are manufactured with solar energy drawn from the panels on the roof of the mill. Why is this important to you and what other measures do you take to be sustainable in your processes?
We work exclusively with water-based printing pastes, without PVC, solvents, formaldehyde or heavy metals. We expect our partners and suppliers to make the same effort. One example is that all of our non-woven suppliers are FSC-certified. This means all of our non-woven products respect the principles of long-term, responsible forestry.
We are currently in the middle of an expansion project for the warehouse and production hall. A part of the project is to start recovering rainwater and using it in the production process. Next to that, we have a water treatment installation that purifies all the waste water at Omexco. Our next step is to modify that installation so that by 2024, 50% of waste water will be treated and reused a second time instead of being discarded.
Finally, this project will allow us to continue what we started over a decade ago: adding more solar panels. This time we will cover 100% of our electricity needs through solar generated power, thereby saving about 300 tons of CO2 a year.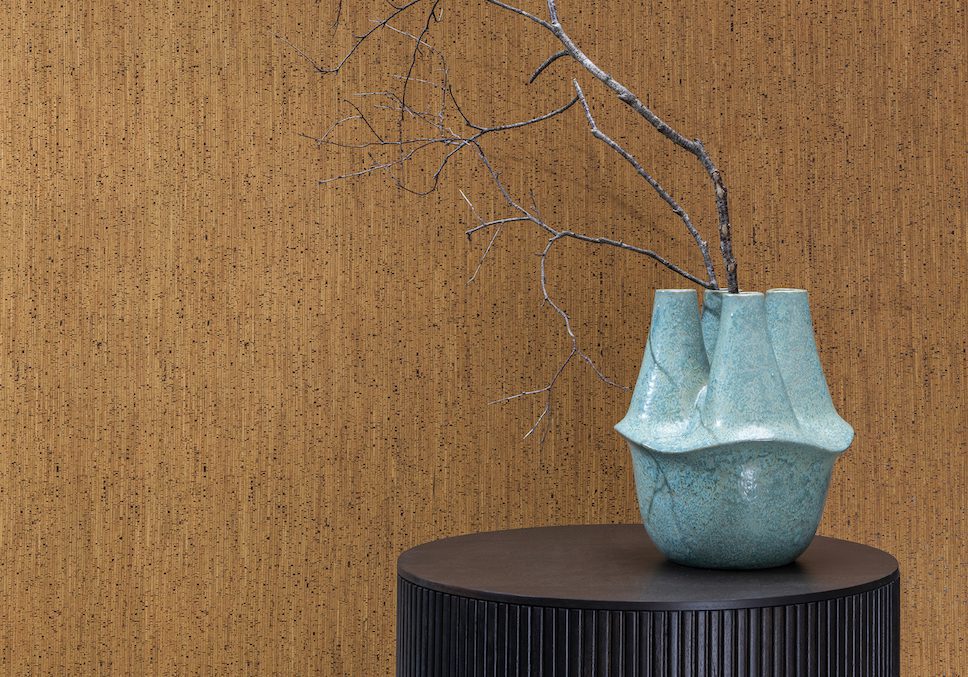 Your new 2023 Loom Stories collection is made on a hand weavers loom with an artisanal aesthetic and rich texture. Can you tell us more about the craftsmanship and inspiration behind this?
As the name indicates, the collection celebrates textile wallcoverings. Loom Stories embodies very different aesthetics in three separate chapters. The collection has a diverse colour palette that ranges from soothing neutrals to eye-catching, vivaciously bold colours.
It demonstrates our studio's commitment to creating refinement and heralding the return of the maker's hand. The collection is composed of thick hand spun fantasy yarns, fine Belgian linens and wild silks.
Are there any other natural materials that you are keen to work with?
Our designers are always looking for new natural materials to work with; they look for materials that fit our story. Is it recycled material or material we can upcycle? Those questions matter to us. Natural wallcoverings are often handmade by small mills with specialist know-how, based close to where the raw materials are found. It is in partnership with them that we push for an ever-expanding list of materials to choose from.
Next to Loom Stories, this year we also launched Casca, which is a collection of wallcoverings with cork and the bark from the mulberry tree. This last one is absolutely splendid and one natural material we were keen to work with for some time.
We also work with natural materials that we upcycle. I'm thinking of an older collection, Seraya, with shells. But also of a collection called Nomad which is made of the submerged part of Water Lilies. In some parts of the world they are considered weeds because they are an invasive plant and not a native species, but we think it is wonderful that we can upcycle them to wallcoverings.
What are your hopes and plans for Omexco and what can we expect in the future?
As I mentioned earlier, in the near future we'll keep investing in more renewable energy capacity and therefore reducing our carbon footprint. By keeping the production close to the design studio in Belgium we keep benefiting from the close collaboration.
In terms of hopes, we genuinely want to keep surprising our customers. Not only with great design but also with the use of techniques or natural materials. We believe we can change the world of contract wallcovering with our sustainable High Performance range and will keep focusing on what we have been doing since the 1970s – creating walls to talk about.
Discover more luxury, sustainable wallcoverings from Omexco.
Take a look at more design news on enki, including the healthy home design project by Clayworks and our spotlight on the Myceen collection of carbon-negative mushroom mycelium-made products.