Set for its highly anticipated launch in spring 2022, Borough Yards is a large-scale shopping and dining district that will bring a new sense of vibrancy to the historic area that is also home to London's Borough Market.
Forging a strong connection between the old and new architecture, design-led practice SPPARC has sensitively repurposed disused warehouses, arches, and viaducts, using subtle yet innovative brickwork. The development includes a series of new retail and cultural spaces and a gallery, effectively reusing 8,500 square metres within the existing railway arches.
Borough Yards also pays homage to its historical context by restoring and reinventing the lost medieval street pattern of the area. "Our design weaves together historic fabric with contemporary architecture and new public spaces to open up the site to Bankside context and bring pedestrian permeability and amenities to the area," explain the architects at SPPARC.
An arcade area will connect the two ends of the district, with new restaurants and shops fitted in the expansive double-height Victorian arches. The new architectural typology, the architects explain, "started from the principle that there should be pedestrian lanes within the block linking the river to the market through a series of connecting yard spaces and streets weaved through an impressive brick arched railway viaduct."
The revival of local historic street names, including Soap Yard, Dirty Lane, and Clink Yard, seeks to firmly root the new district in its well-loved neighbourhood. In fact, Soap Yard is the first section to be unveiled on 13th December 2021 with the opening of Everyman Borough Yards, London Bridge's first ever cinema.
From early 2022, Borough Yards' first bars and restaurants will open their doors for business. Along with Barrafina, Parrillan, and Bar Daskal, Brother Marcus, one of the best brunch spots in the city, will open its fourth Eastern Mediterranean restaurant. In its location on Stoney Street, Vinoteca will serve sustainably made wines and source delicious fresh ingredients from neighbouring Borough Market.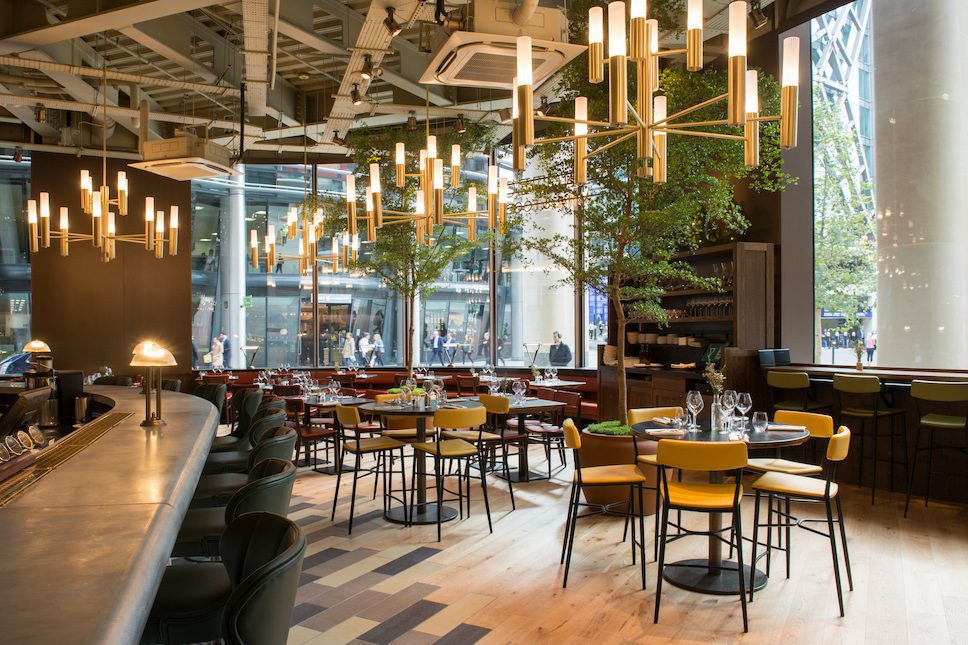 Photography by Ed Reeve (unless stated otherwise in caption).
Learn more about the new development at Borough Yards.
Keep up-to-date with the latest architecture news on enki.