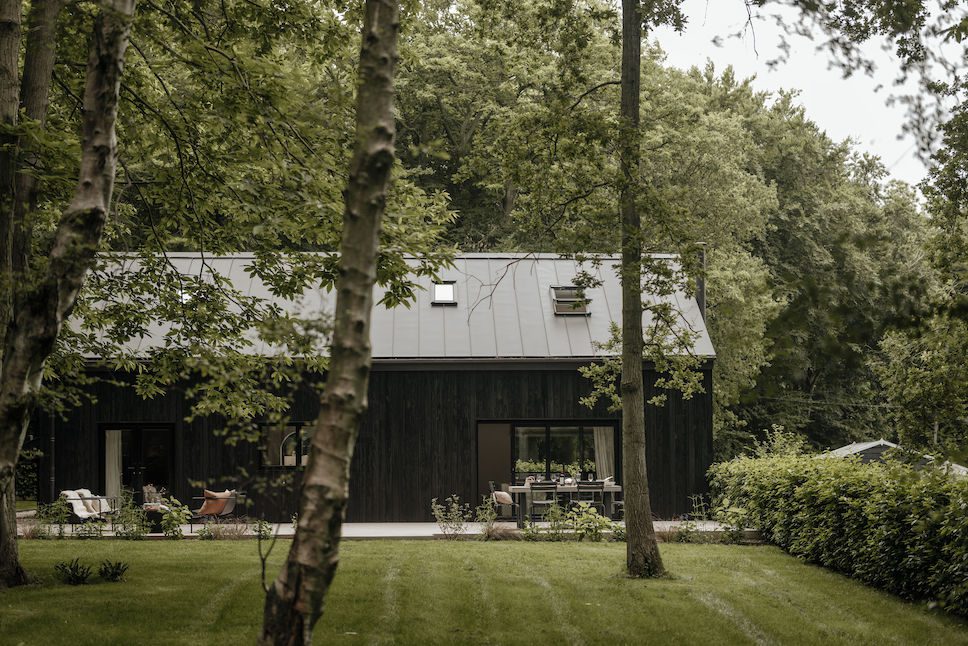 *OFFER NOW CLOSED*
Don't miss the exclusive discount available for enki magazine readers for a luxury stay in the beautiful Blackwood Norfolk cabin retreat.
Get your hands on a copy of our September issue (Volume 48) – on shelves until 7th September 2022 – to find the exclusive discount code for enki readers who would love to book at stay at this beautiful retreat! Don't miss it – the offer ends 30th September 2022.
You can purchase your copy from Waitrose, WHSmith, Sainsbury's, Tesco, Marks & Spencer, and all good newsagents, or simply buy online today.
Book a luxury stay at Blackwood Norfolk… if you're intrigued to find out more about this unique retreat, nestled in private woodland just moments from the beach on the North Norfolk coast, then read on…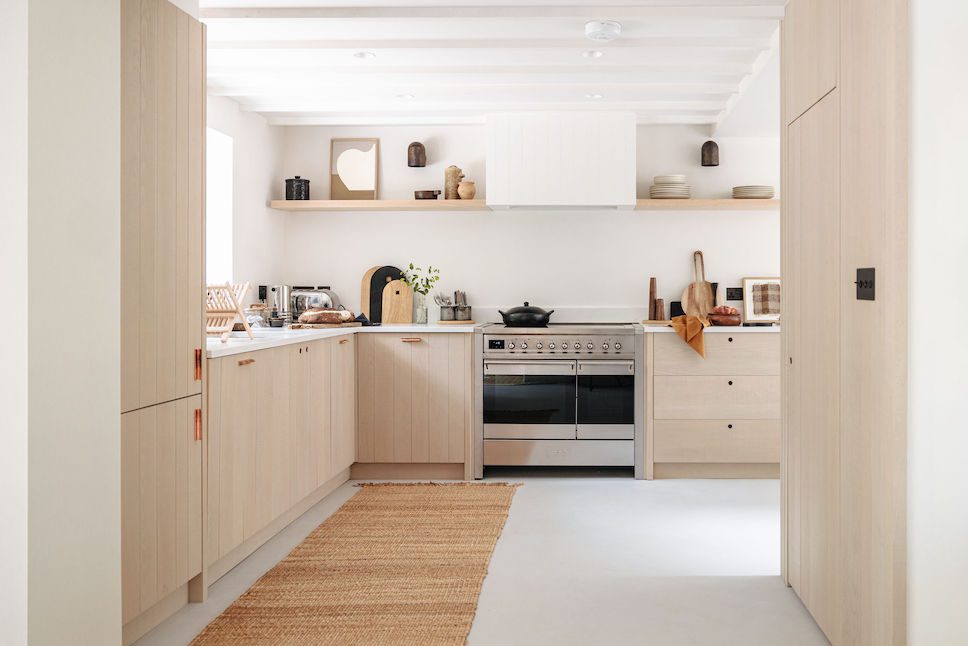 What started as a conversion of an outbuilding primarily for owners Sarah and Daniel Morton and their family, turned into a full-time holiday let business. This creative path was inspired by the couples' desire to make the most of this large woodland plot, just minutes from the sea.
Wrapped in charred Accoya wood, the three-bedroom contemporary cabin is a self-catering property that is designed to host up to six people. It blends into its woodland surroundings, with oak, beech, birch, and sweet chestnut trees enshrouding the cabin and ensuring it is immersed in birdsong and all the other wonderful sounds of nature.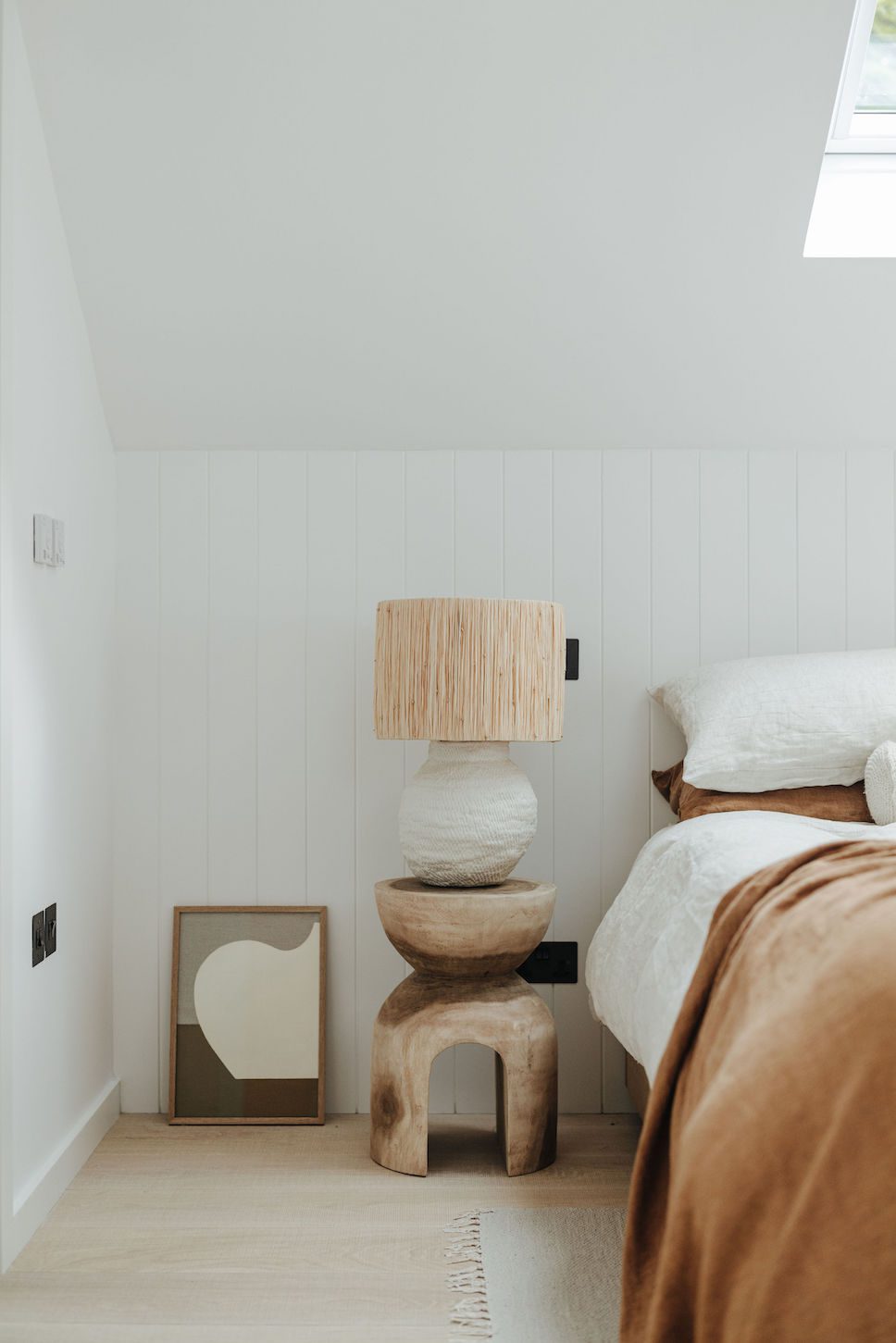 For the pared-back and harmonious interiors, Sarah was influenced by a Californian desert feel and Australian interiors. After taking an interior design course hosted by stylist and author Natalie Walton, Sarah said that it cemented her feelings on this style of interiors and helped her focus on getting a continuous flow throughout the house.
There's plenty of opportunity at Blackwood to unwind and reconnect with nature in the most peaceful setting. For good-weather days there's a large garden and decking area with outdoor furniture, a barbecue and a fire pit, and for rainy days there's a cosy living space and welcoming kitchen where all the family can gather. For those that want to get out and explore, there's 45 miles of scenic coastline, and seaside towns just a stone's throw away. Sounds like bliss, doesn't it?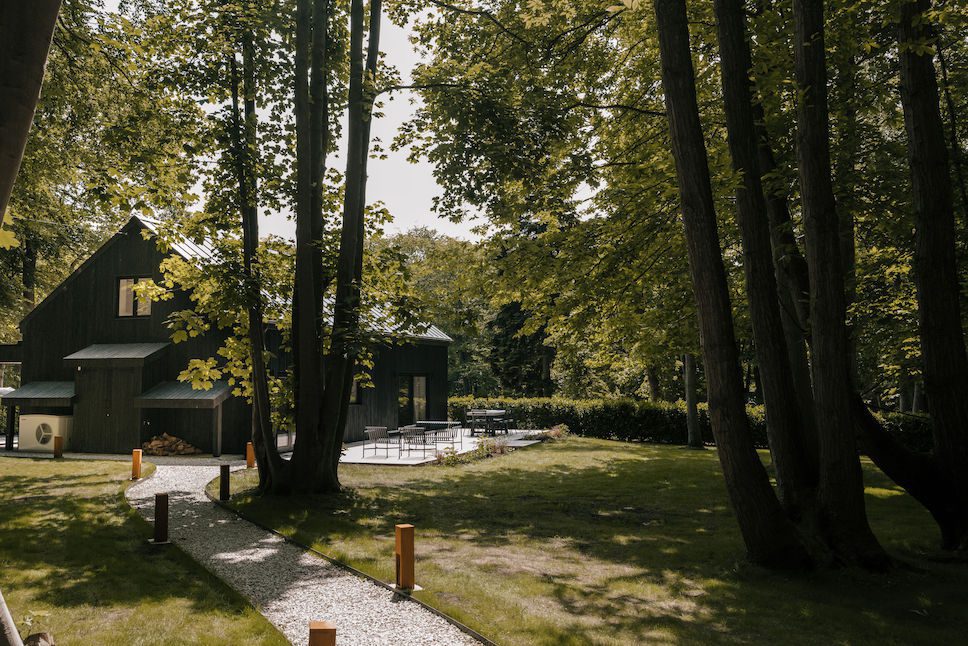 Find out more about the architect-designed holiday home online at Blackwood Norfolk. You can also see the full 13-page feature about the renovation project in the November 2021 issue of enki.
Take a look at all of the latest architecture news and inspiration on enki.