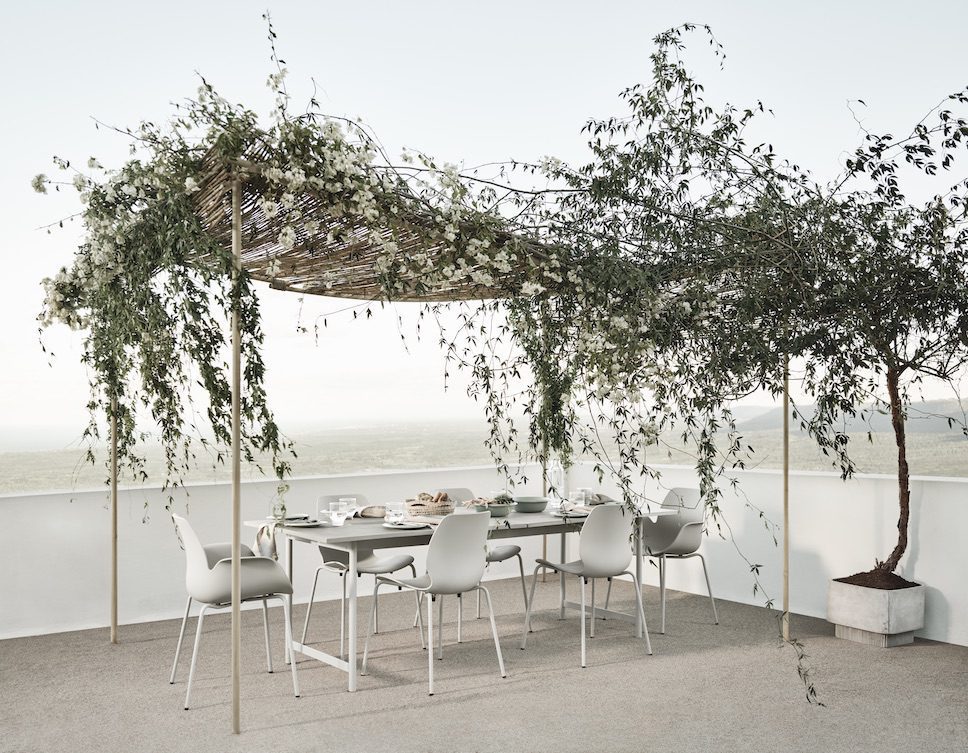 Adding to its versatile series of sustainable Seed chairs, Bolia has welcomed a versatile outdoor version that will provide comfort in the sunshine.
Danish studio Hans Thyge & Co are behind the design which keeps not only comfort, but also the environment, in mind. Where the indoor upholstered Seed chair has a plump softness, the outdoor chair reveals a gentle lightness and a contemporary aesthetic with its moulded seat made from recycled plastic.
Designer Hans Thyge Raunkjaer has explained that the studio's ambition for this chair "was to achieve a more sustainable future by saving resources and breathing new life into used materials." It's during the moulding process which forms the softly curved shell, that small fragments of would-be waste plastic are melted and cast together. This method creates the subtle play of colours that can be seen in the finished product.
The chairs bring a fresh energy to the Bolia Spring Summer 2022 collection, with different versions with or without armrests available and a choice of pebble grey or black shades. What's more, the curved shell embraces any body shape with a feeling that can be compared to a comforting hug. There's also a slight inclination of the front and a flexible back to offer small movement and more chance of deeper relaxation.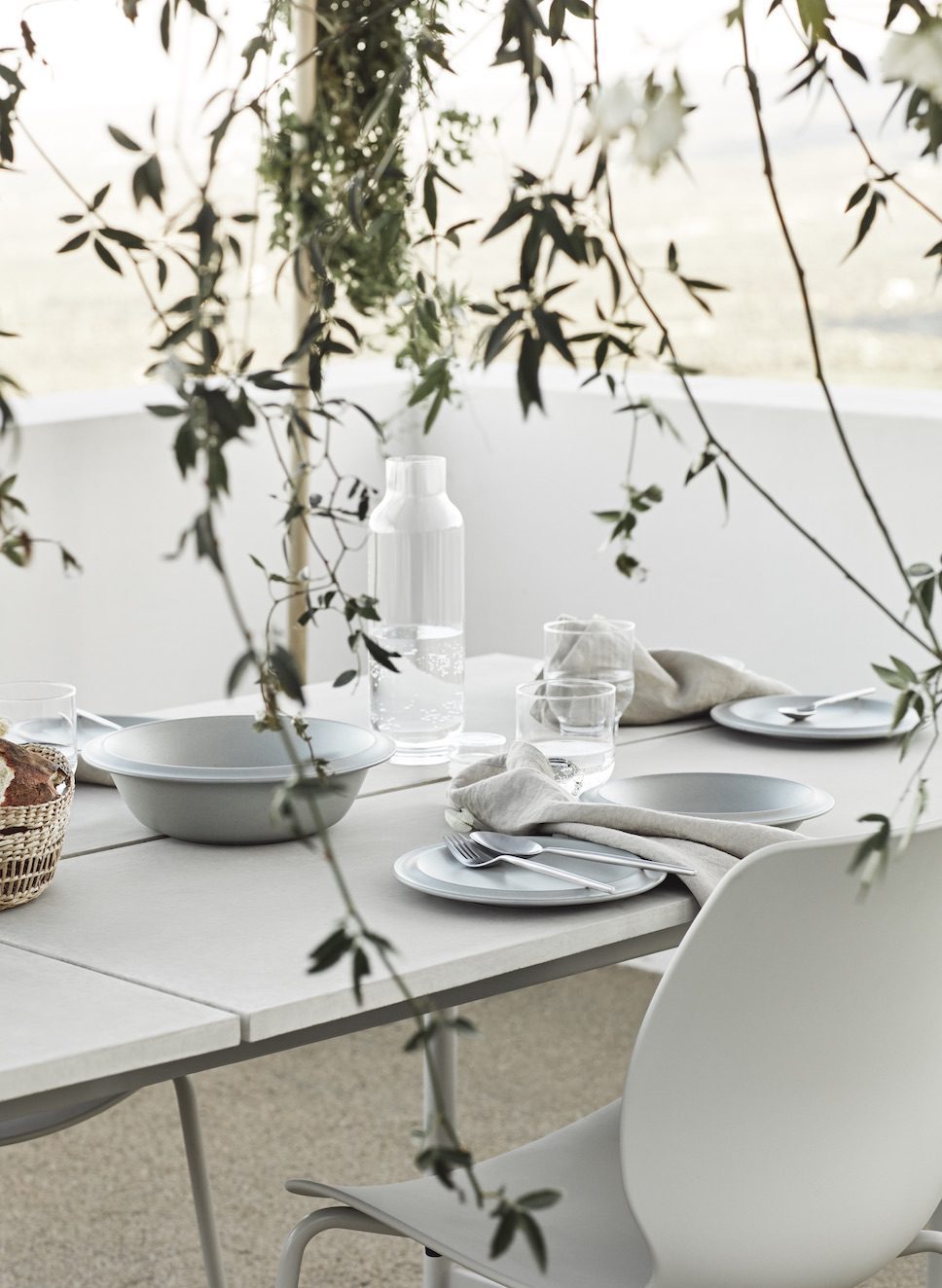 Photography by Anders Schønnemann; Retouch by Wetouch Imagework.
Available in four muted colours, with a variety of fabrics and FSC-certified wood leg options, prices for the Seed chair start at £305, from Bolia.com.
For more design stories, keep reading on enki.