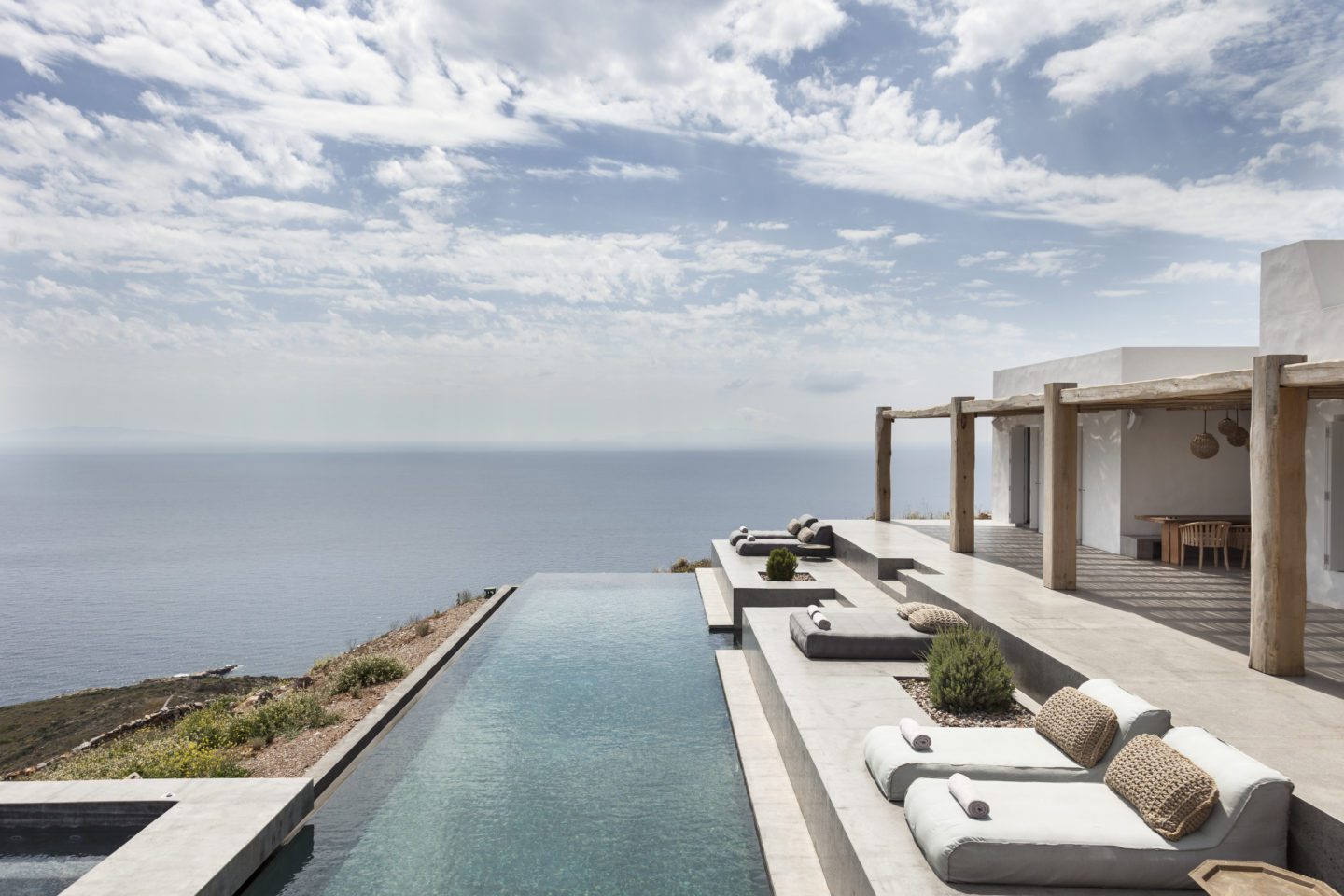 Pastel hues and stone buildings encase the Grecian island of Syros, and this charming holiday home designed by Block722 Architects+ is no exception to the rule. Its muted tones and material palette of stone, wood and plaster have created the ultimate calming setting.
Originally the site was relatively scarce, but with breathtaking views out over Plagia Bay, the potential was unlimited. Thus, the owners of the site approached Block722 Architects+ with a brief entailing the creation of a summer house which utilised views of the incredible bay. Getting down to the specifics, the structure needed to accommodate the couple and their guests under one roof without the formation of a large, block volume.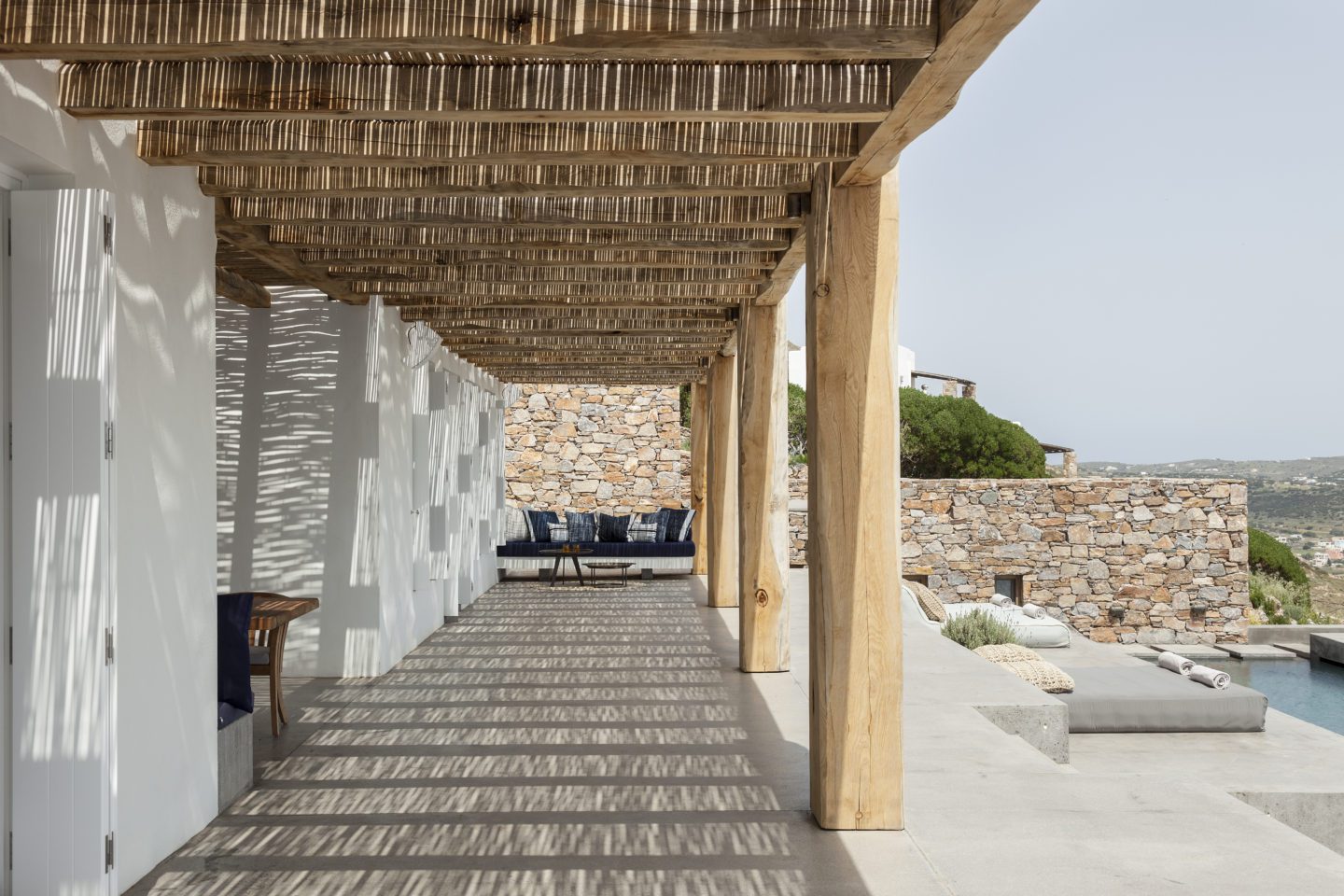 With this brief in mind, the Athens based architectural firm designed the second home as a fragmented rectangle featuring expansive openings both internally and externally.
To enter, visitors must wander through charming miniature courtyards overflowing with local aromatic herbs until they are greeted by a timber door. Interestingly, this entrance is purposefully situated towards the back of the structure which leaves the front completely open to the stunning coastline.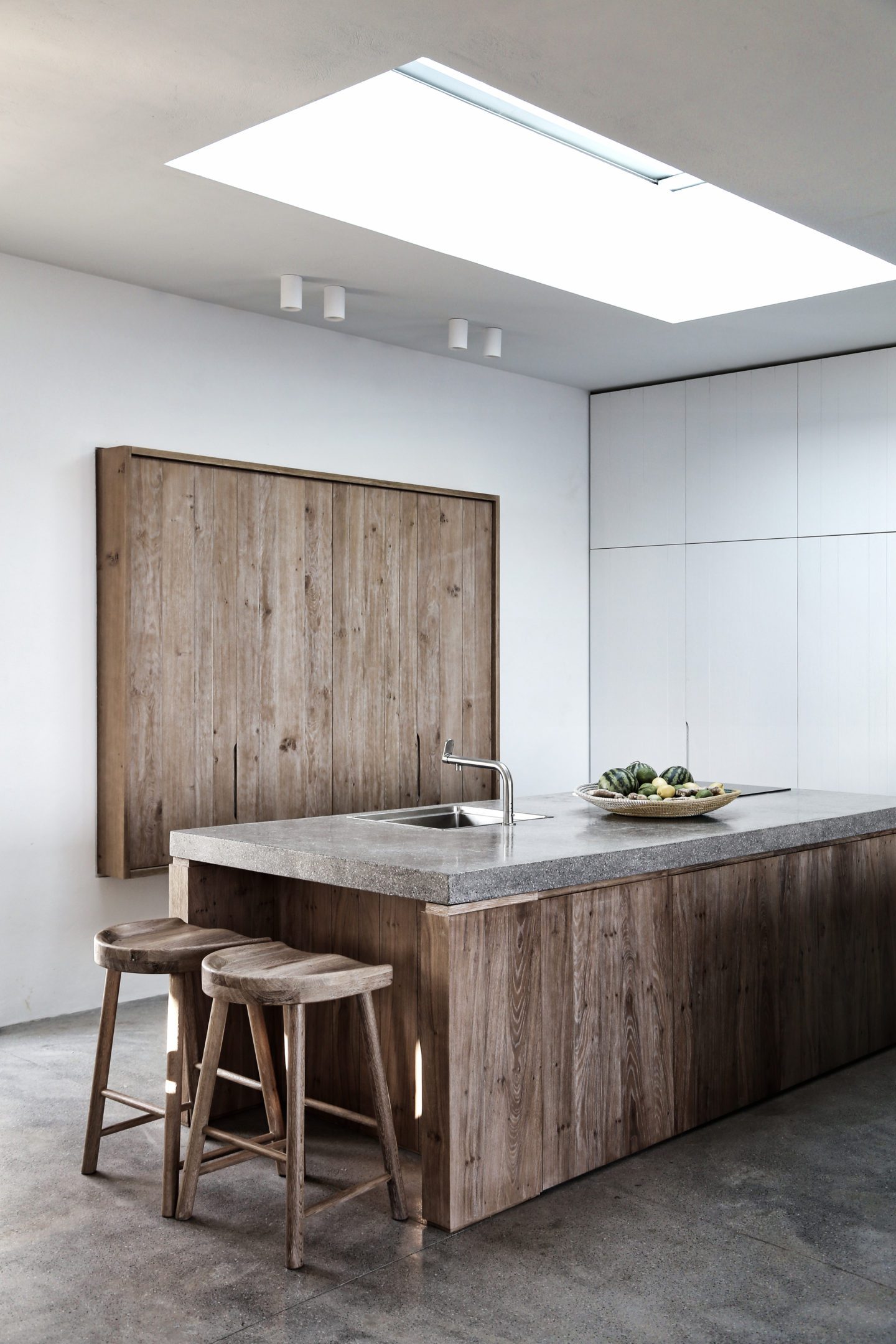 Clever arrangement of the interior ensures separate areas for the owners and their guests while still promoting a sense of unity. The main volume contains open common areas to encourage socialising and entertaining. This sits alongside a slightly raised volume clad in local masonry which acts as the couple's own space where they can retreat to for moments of privacy.
Mirroring the glistening cyan swimming pool that follows the perimeter of the house, the interiors are dotted with blue-toned accents to inspire an atmosphere of tranquility. This aesthetic runs throughout the spaces and has been paired with timber detailing and white washed walls which allow the landscape to permeate through the windows and colour the rooms.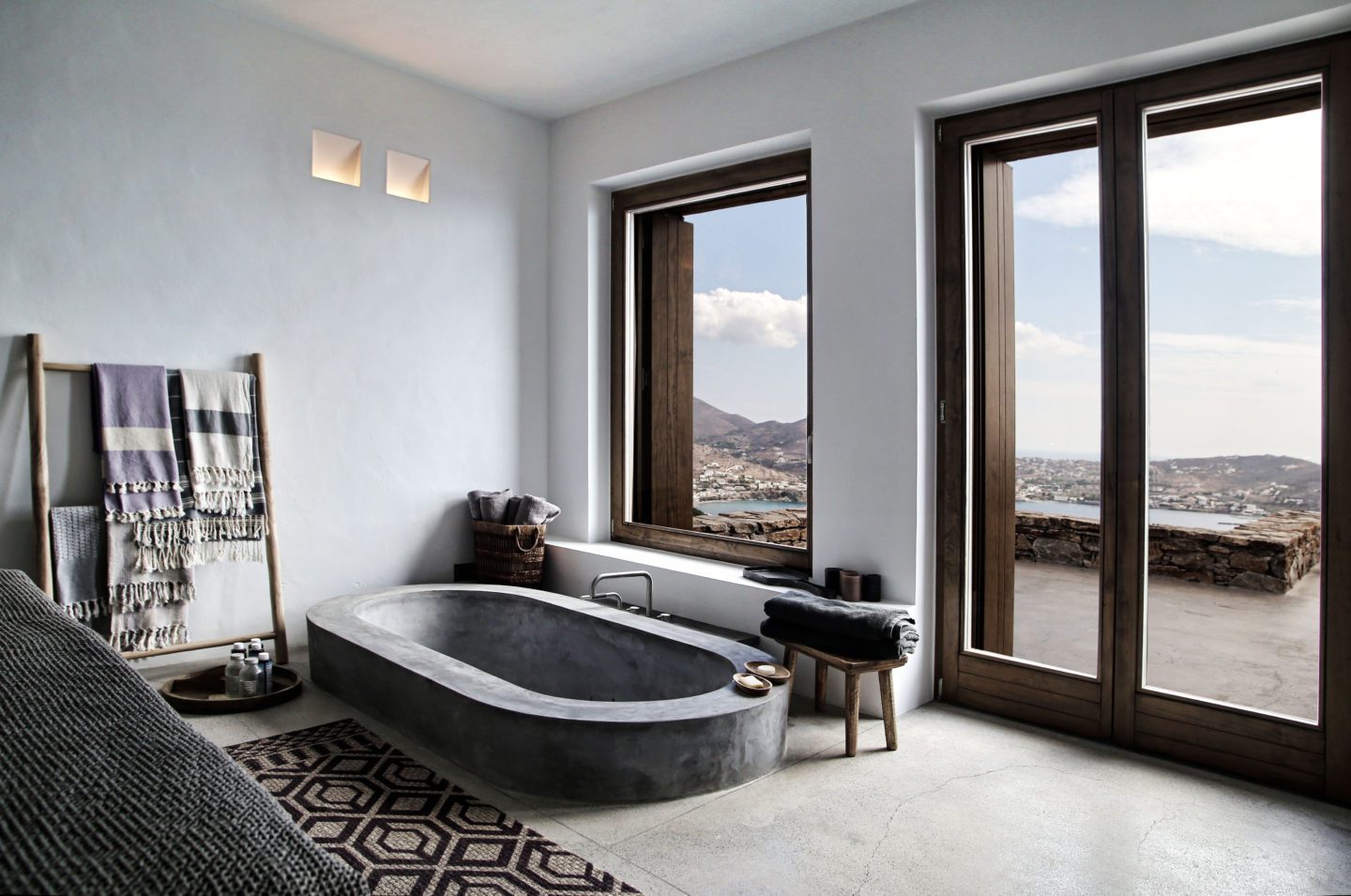 Block722 are also responsible for the four guesthouses on the site. These needed to maintain privacy for the visitors while also providing constant, instantaneous access to the shared pool and outdoor areas. The structures rooted near to the house have been developed with a view of homing close friends, whereas the house that sits under the master bedroom has its own individual entrance and can easily be rented out.
Project Details
Location: Syros, Greece
Year of Completion: 2014
Architects: Block722 Architects+
Structural Engineer: Isidoros Rossolatos
Commissioned Art: Pantelis Chandris
Photography: Yiorgos Kordakis, Ioanna Roufopoulou and Rum Heidi
Discover more project from Block722 Architects+ here
For other case studies click here