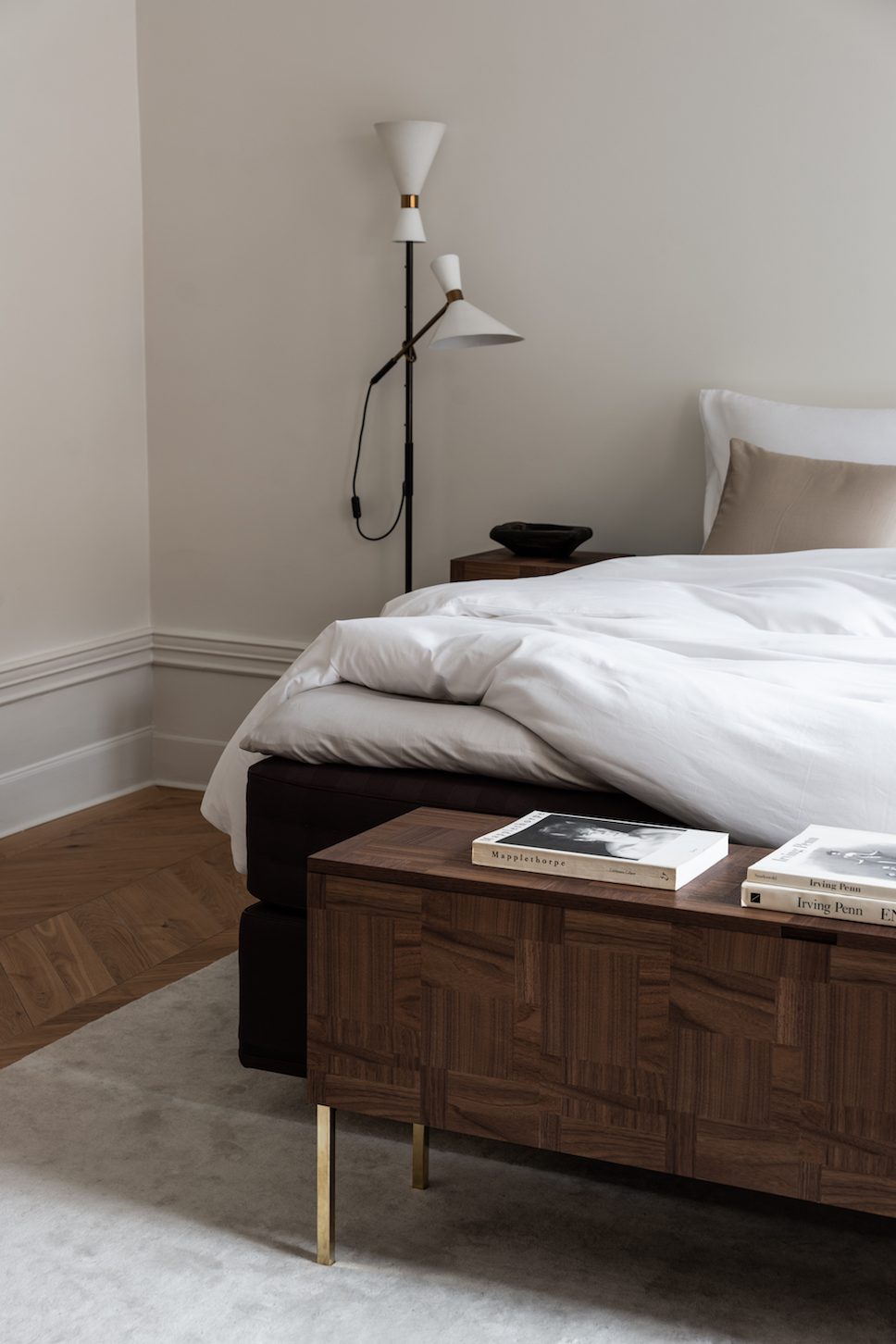 Hästens has recently unveiled their first foray into bedroom furniture in a collaboration with renowned Swedish design duo, Bernadotte & Kylberg.
With a philosophy that aligns perfectly with that of Hästens, the Swedish design duo were the ideal pairing when it came to crafting this new design collection. Consisting of two bed benches and two nightstands – following swiftly in the footsteps of the brand's 2017 internationally acclaimed Appaloosa and Marwari beds – the new arrivals work effortlessly to compliment these.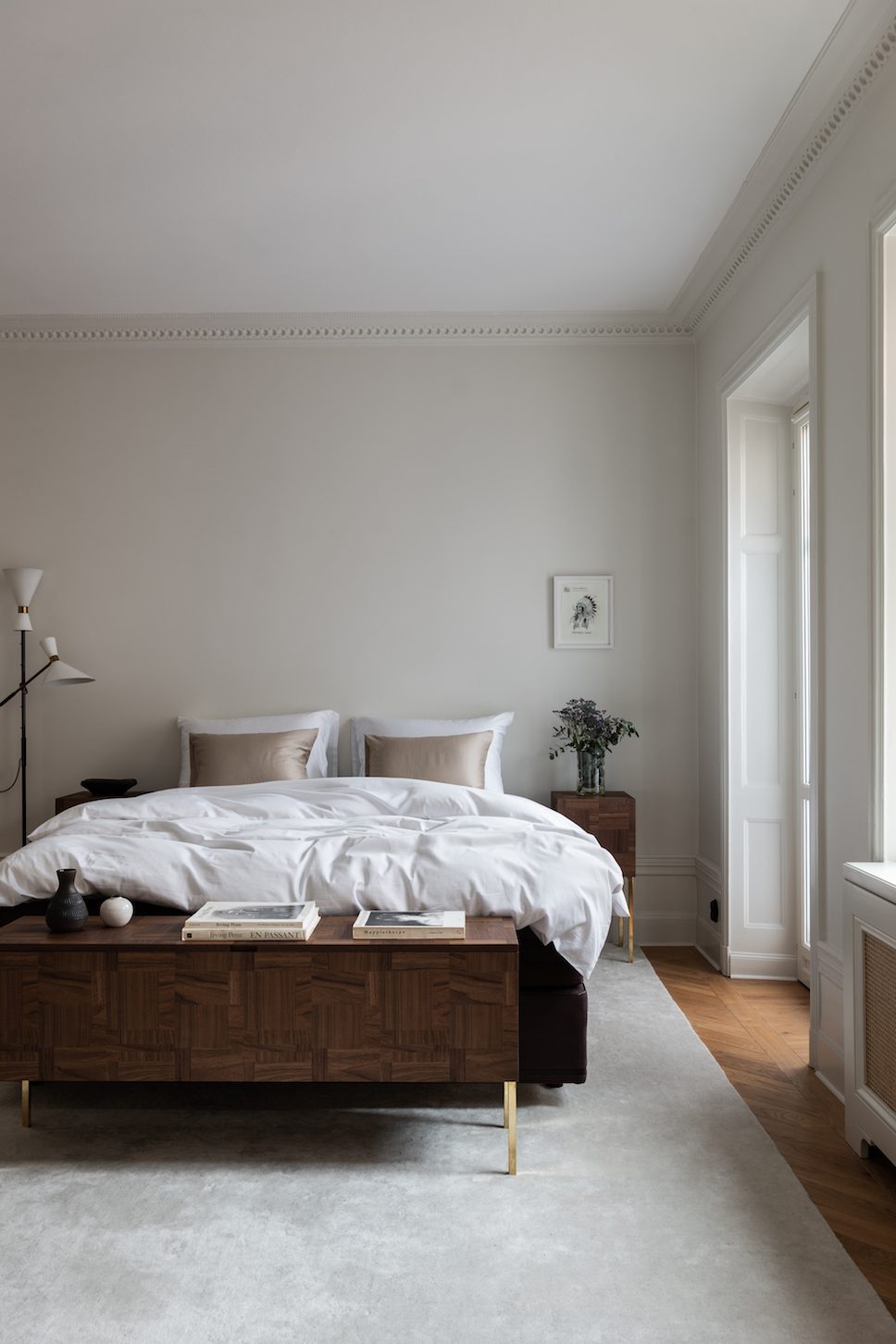 With a determination to create iconic designs that last, not to mention an unwavering passion for honouring Hästens' heritage and ethos, the design partnership has brought forth a pair of truly unique designs. For the nightstands, an ash intarsia pattern has been carefully crafted and laid by hand, cleverly influenced by Hästens' signature blue check. Created to sit comfortably with each bed, inside hides a generous storage drawer – fitted with cut dovetail joints – hosting useful dividers and leather detailing. The Appaloosa is created in a mix of lighter tones with feature black legs, while the Marwari nightstand features decadent walnut tones and elegant brass legs.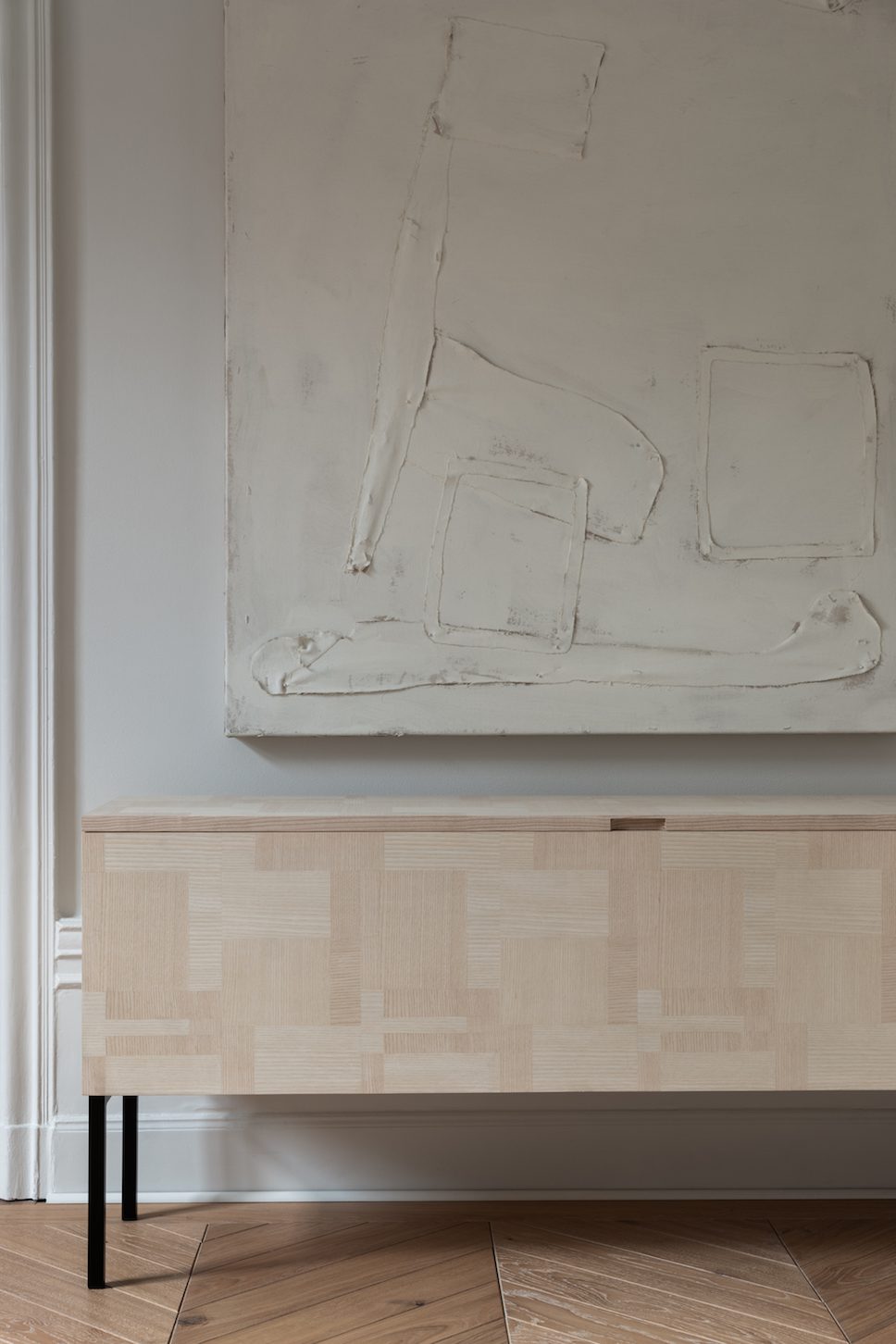 "Our departure point was what we ourselves associate most with Hästens: a total unwillingness to compromise when it comes to quality and detail. Design is so much more than colour and shape. It also about sustainability – creating timeless products of high quality in a well thought out way." Oscar Kylbeg, CEO of Bernadotte & Kylberg
The Appaloosa and Marwari bed benches also follow this unique thread, effortlessly combining functionality with an elegant, refined aesthetic. Useful storage space lies within with cleverly created sideways moving drawers (complete with dividers) bringing high functionality and instant practicality to the pieces.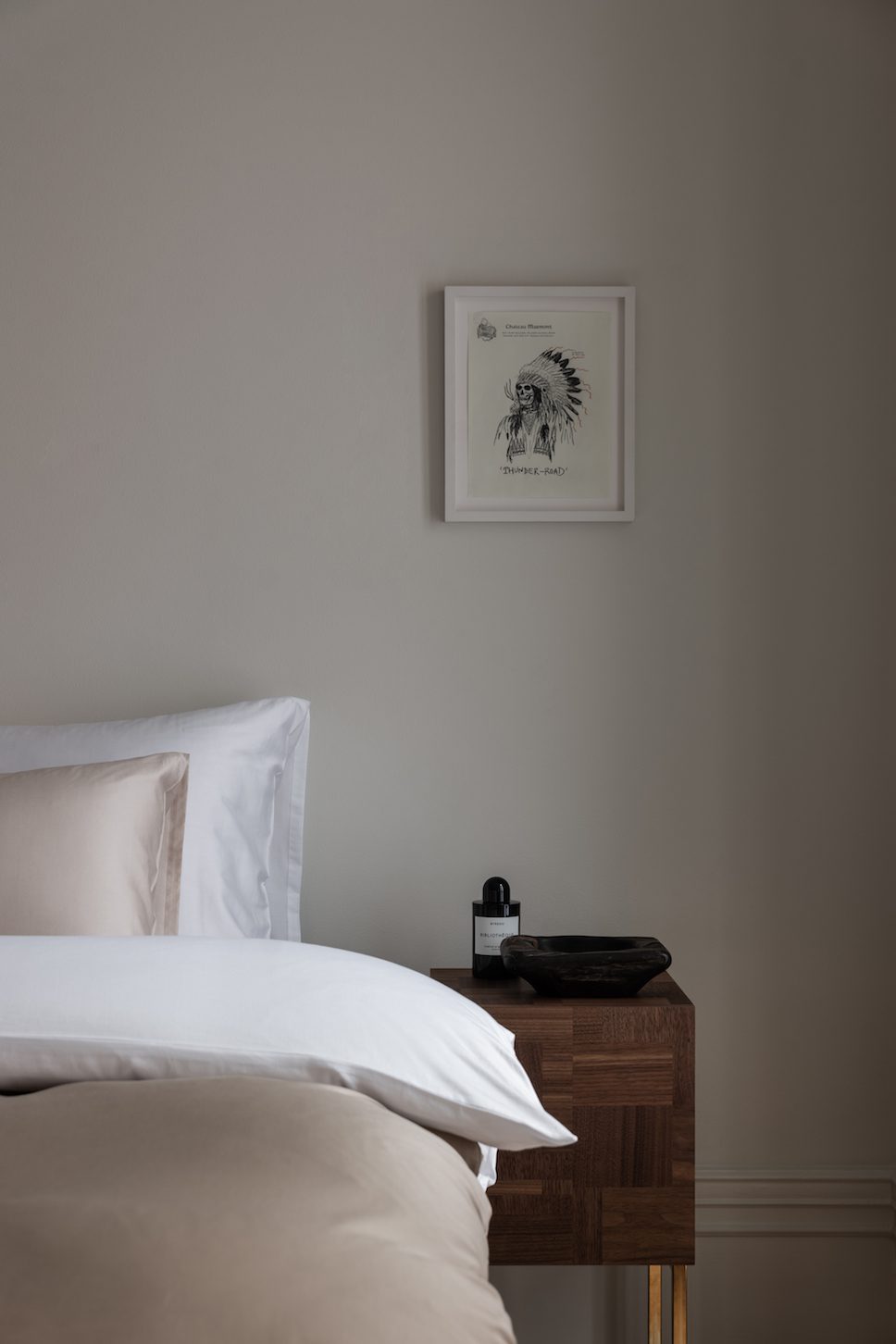 "We have a great collaboration with Hästens' professional team, which is based on mutual respect and acceptance of each other's wishes and thoughts. Creating the furniture allowed us the opportunity to work with the pattern we made for Hästens in a new way – it's always exciting to get to work with new forms." Oscar Kylberg
Built to last, these pieces will stand the test of time both physically and aesthetically.
Discover more about the new Hästens collection here.
Photography by Jesper Flobrant
Styling by Fredrik Karlsson
For more design stories on enki, click here.