Norm Architects have realised the tranquil interiors for the Basao Tea Lounge in Xiamen, bringing authenticity and mindfulness together to offer a tranquil antidote to busy city life.
Borrowing its name from Baisao, a Japanese monk who is widely known for his travels around Kyoto selling tea, the teahouse is designed as a place for quiet contemplation. The idea is that upon entering visitors will be immersed "in the calming sounds of tea being prepared, poured, and enjoyed," as the studio describe.
The multifunctional store features retail and café areas, along with a space to enjoy a tasting experience led by tea staff. From the calming acoustic to the embracing natural textures, the curated space is rooted in its local surroundings and offers an instant warm and welcoming feel.
To clearly define the various functions and purposes of the space, Norm Architects have conceived "moments of surprise" where altered levels of privacy play a role. Different settings are created, from the outdoor terrace where customers can be seated at the bar to inside where there are high stools around the counter area, and relaxed suede poufs and an upholstered leather banquette.
Taking centre of attention, a chunky counter crafted from speckled Chinese stone forms a meeting place and somewhere tea lovers can order drinks and watch them being prepared.
"The experience at the tea counter enables all senses; the touch of the countertop, the heat of the cup, the sound when the ceramic vessel meets the surface, the smell of the tea being poured, the many flavours and the warming, relaxing feel after drinking it. In a relaxed and friendly tone, the tea staff guides decisions and gives recommendations and tells stories from the tea mountains," says Peter Eland, Norm Architects.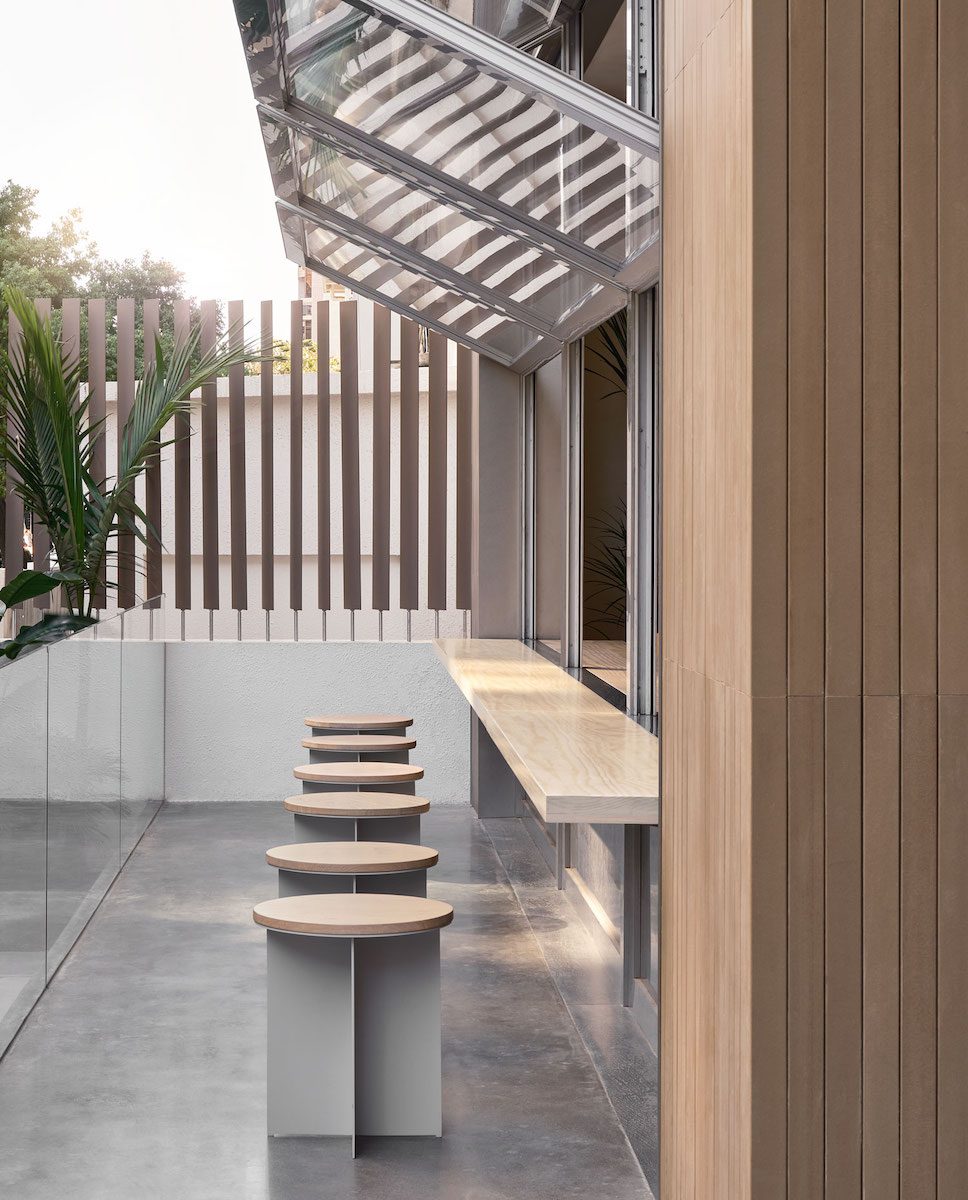 Light plays an important role in the curated architectural framing of the Basao Tea Lounge. Large glass windows allow plenty of natural daylight to flood in and bring out the beauty of the contrasting polished and raw natural materials. Tactility brings character to the space, through the use of terracotta tiles, Chinese stone, oak wood, metals, and tonal fabrics.
"Shadows are equally important, as the sweeping journey of the sun will highlight and shade different elements of the space throughout the day, creating a stimulating environment," explains Sofie Thorning of Norm Architects.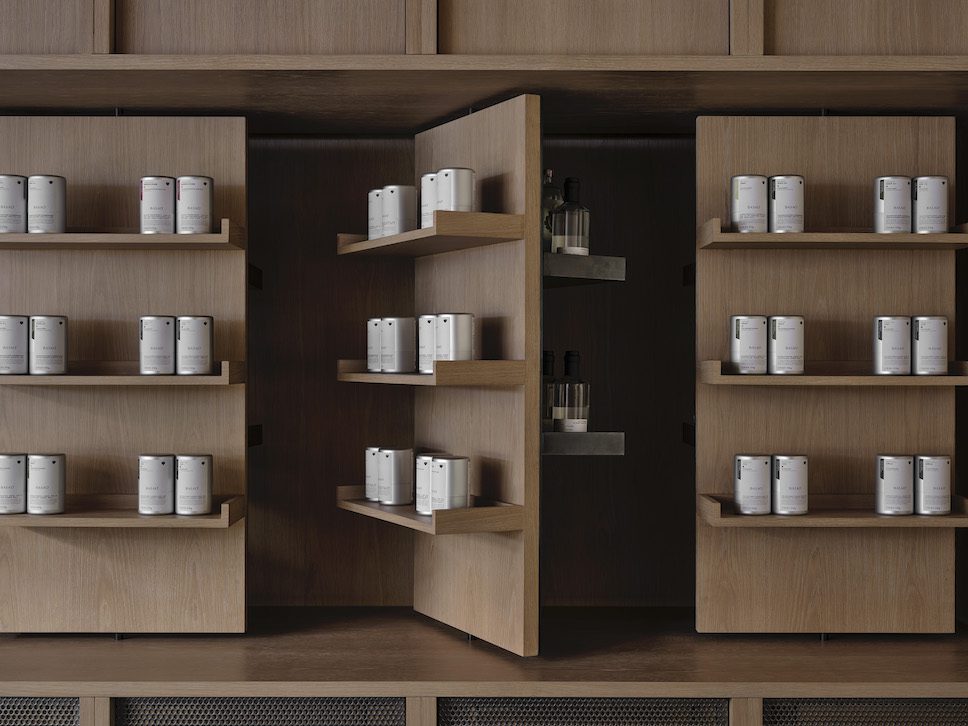 Basao merchandise is displayed on black steel shelves in the retail space which is positioned opposite the lounge area. Every product is organised and clearly displayed to make it easy for the customer, and there are also pivoting displays built into the teahouse's oak-panelled walls for added intrigue and easy access.
The whole experience inspires mindfulness and the idea of taking pleasure in the everyday, bringing the ethos of Basao Tea to the forefront: "A brew for the mind, a cup for the soul."
Architect: Zihan Zhao
Photography: Jonathan Leijonhufvud
Norm Architects also recently designed the New Mags bookstore and have worked on other beautiful interiors projects all over the world.