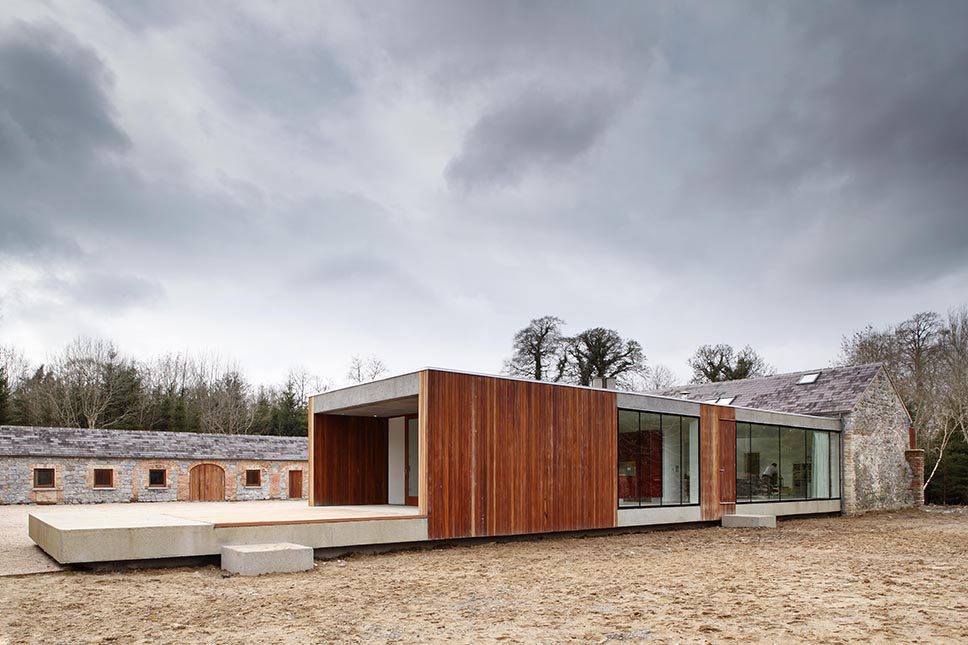 In this project by ODOS Architects, the old meets the new and creates a whole new dimension to a collection of 18th Century farm buildings set in Ballymahon, Co. Longford.
The existing 18th Century structures form three sides of a courtyard, while a crumbling stonewall formed the fourth. Replacing this, and bringing a whole new element to the structures is a single storey wing which provides a contemporary open plan kitchen and dining space, not to mention an en-suite master bedroom to the rear of the project.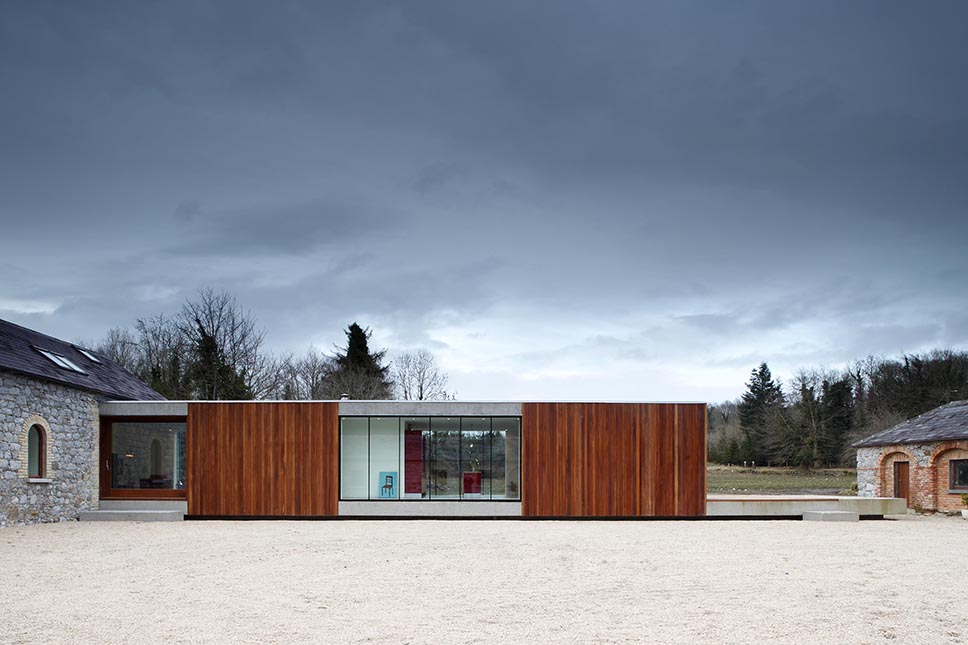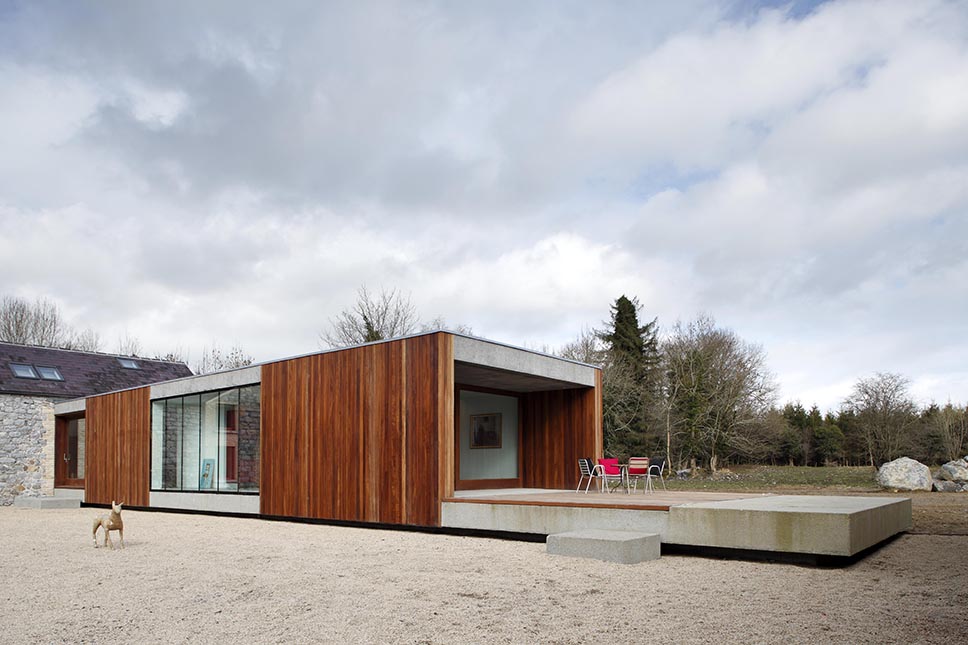 With the existing buildings restored and the introduction of the new wing, the courtyard is now complete with the idea that the new structure brings a sense of transparency to the table. The courtyard and woodlands – that the buildings are set central to – are now connected, engaging the onlooker. This concept is pushed further by the introduction of large frameless glazing.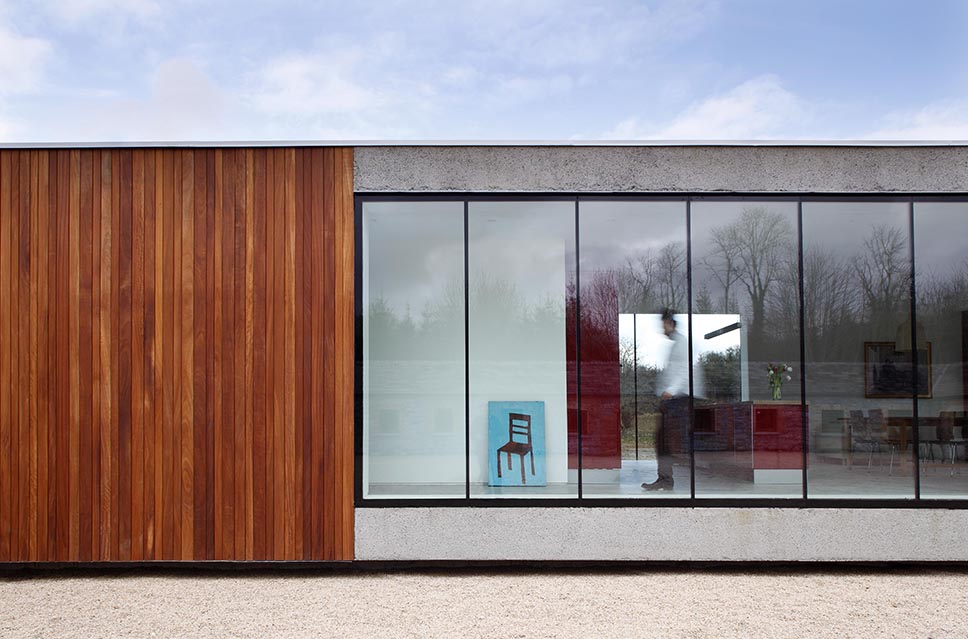 Linking the old and new structures together is the highly aggregated sand blasted concrete which links beautifully with the tones of the existing structures. The oiled cedar cladding on the new build also makes a connection to the woodland surroundings.
Architects : ODOS architects. Discover more projects by ODOS architects by clicking here.