Acclaimed Indian architect Balkrishna Doshi has been announced as the recipient of the coveted RIBA Royal Gold Medal 2022 for Architecture.
The award recognises Balkrishna Doshi's significant contribution and influence on the advancement of architecture, and highlights his lifetime's work across a 70-year-strong career and over 100 built projects. Adding to a number of accolades, the gold medal follows Doshi becoming the first Indian architect to be awarded the Pritzker Architecture Prize in 2018.
In the 1960s he founded his own design school, the Ahmedabad School of Architecture (now known as CEPT University), which he led for 50 years. This, and the fact that he has been a visiting professor at numerous universities worldwide, exemplifies how teaching has been a central part of his practice.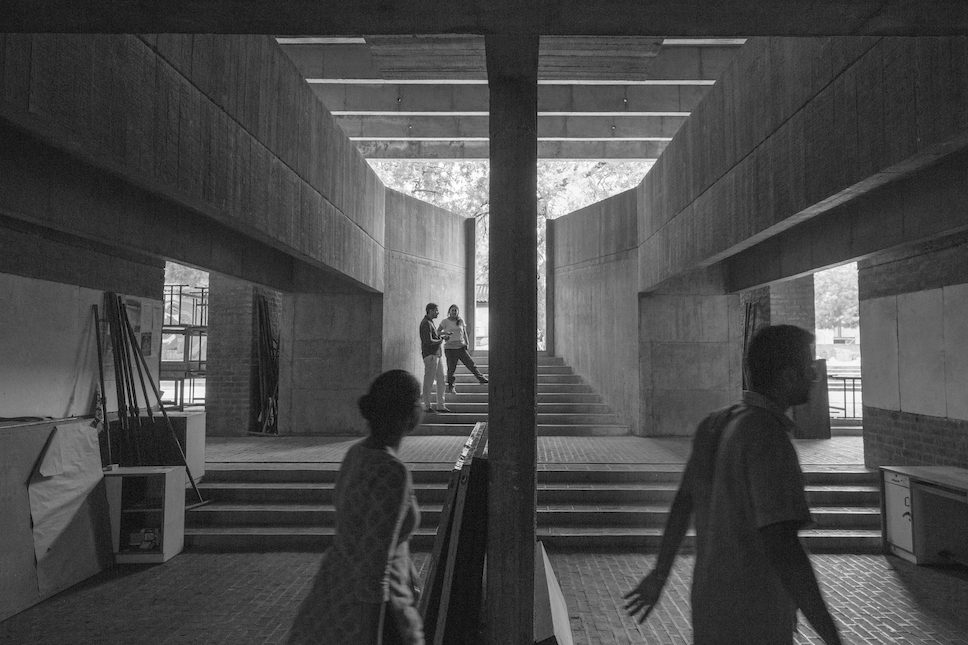 Upon hearing the news that he will receive the award at a presentation to take place in 2022, Doshi said: "I am pleasantly surprised and deeply humbled to receive the Royal Gold Medal from the Queen of England. What a great honour!"
"The news of this award brought back memories of my time working with Le Corbusier in 1953 when he had just received the news of getting the Royal Gold Medal. I vividly recollect his excitement to receive this honour from Her Majesty. He said to me metaphorically, 'I wonder how big and heavy this medal will be.' Today, six decades later I feel truly overwhelmed to be bestowed with the same award as my guru, Le Corbusier – honouring my six decades of practice. I would like to express my heartfelt gratitude to my wife, my daughters and most importantly my team and collaborators at Sangath my studio."
Along with his work in education, Balkrishna Doshi has become internationally renowned for his visionary urban planning and social housing projects, as well as administrative and cultural facilities, housing developments, and residential buildings. Most significantly, through his work he has redefined modern Indian architecture and shaped a new vision to inspire future generations of architects.
"His buildings combine pioneering modernism with vernacular, informed by a deep appreciation of the traditions of India's architecture, climate, local culture and craft," confirm the RIBA.
Discover more from the Royal Institute of British Architects (RIBA).
Stay up-to-date with the latest architecture news on enki.