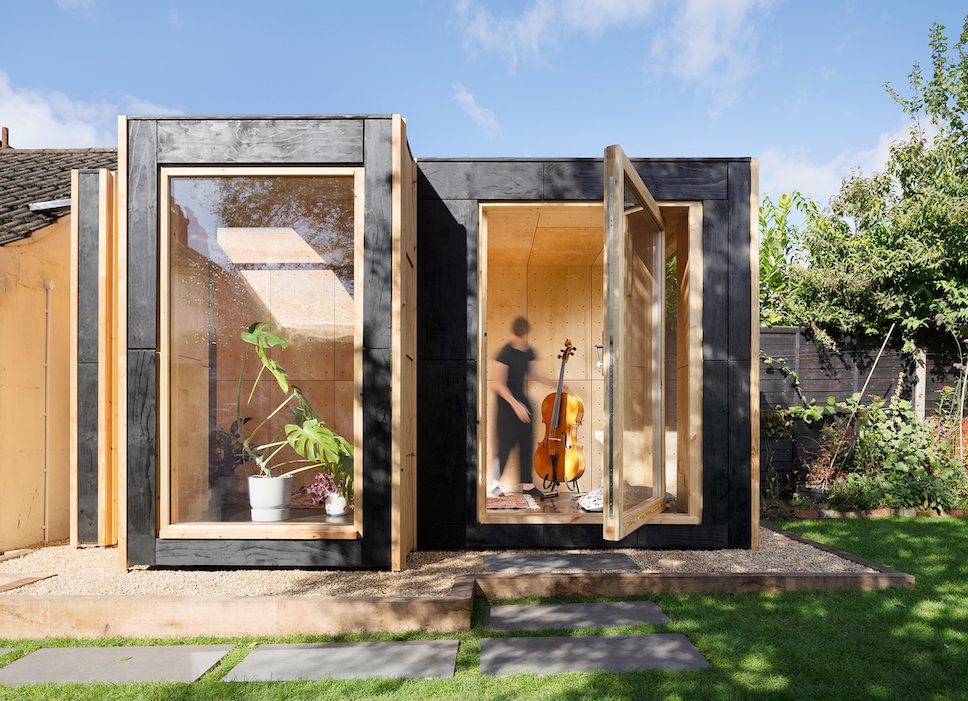 Design and technology company AUAR has used robotics and automation to complete its first fully customisable, permanent dwelling unit.
Built using robotically prefabricated and assembled timber blocks, AUAR's modular system is the result of several experimentations with the focus on providing an alternative to existing modular housing approaches. The first dwelling unit, designed as an office and rehearsal study for a couple of Bristol-based musicians, demonstrates the potential of the unique modular system to support customisation and provide affordable sustainable housing.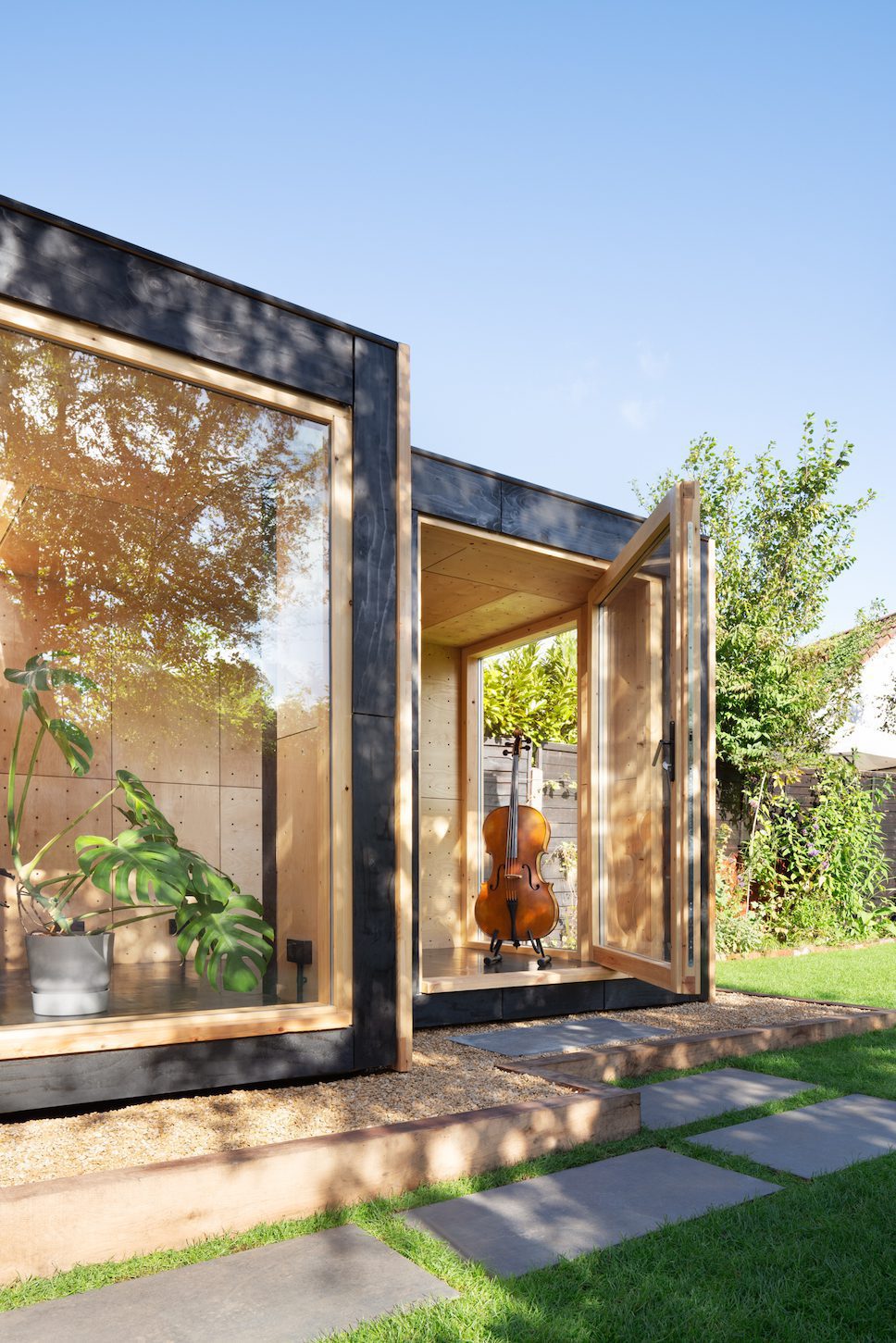 At 10 square-metres in size the cabin has a small footprint, but a large floor-to-ceiling openings and a skylight let plenty of natural light flood in and offer a connection to the outdoors, bringing a sense of spaciousness into the unit. To make it work for the south-east facing site, AUAR generated multiple designs with the finished unit made to fit seamlessly into the clients' back garden.
"Some of the designs were more introverted, other block combinations were more open to the garden, whilst others explored the design possibilities of an alcove space, with or without roof light, and so on," explains AUAR CEO Mollie Claypool. "From there, the clients selected the features they preferred, and a final version was generated. Importantly, the exact cost was known at all times, as it relates directly to the number of blocks used."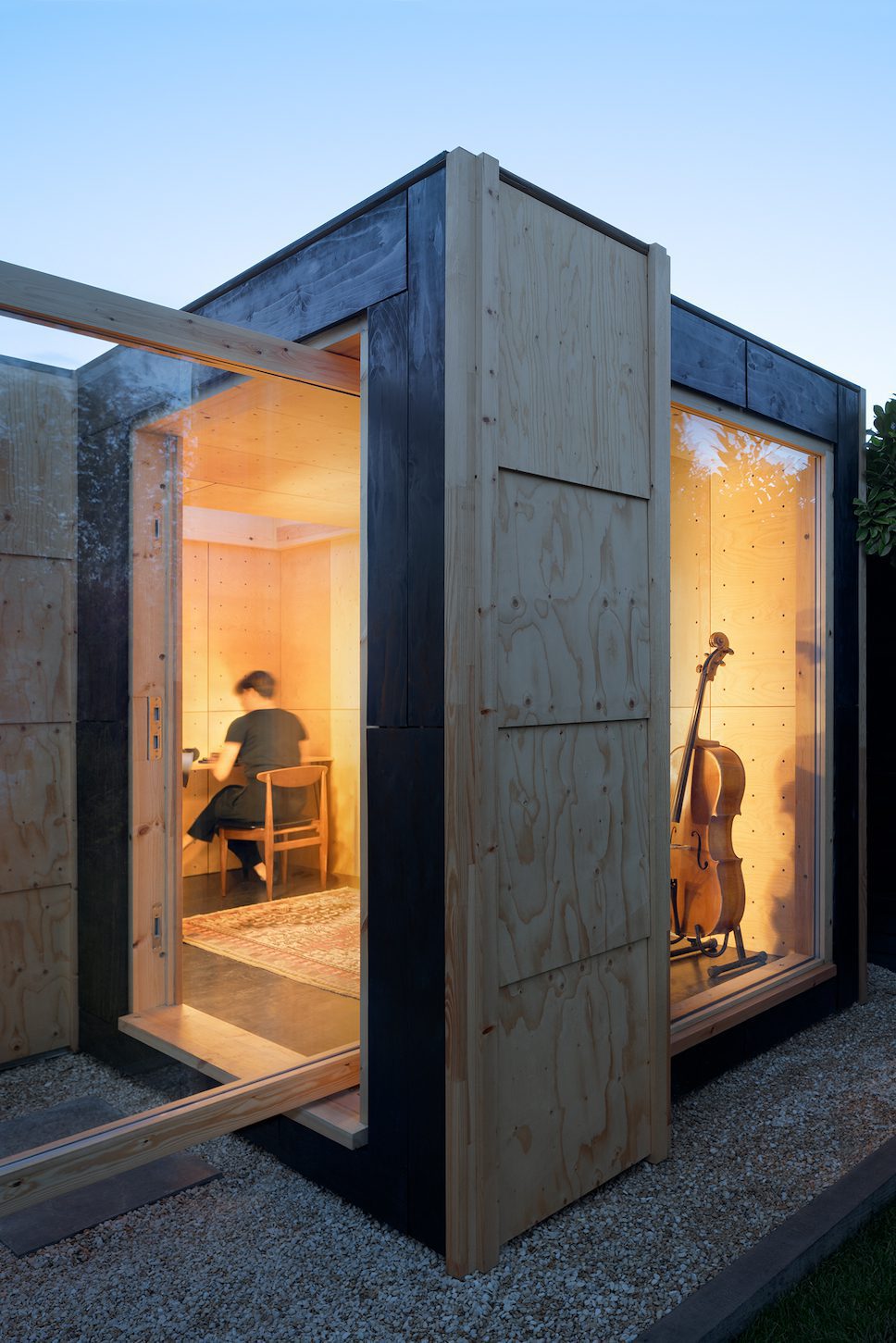 Using the company's automation process, the timber units can be easily customised and adapted to fit into different environments and meet various lifestyle needs. The production chain starts with a robot assembling timber sheets into individual building blocks, then it stacks the blocks into easily transportable units. The units are then delivered locally to site and assembled by local craftspeople and builders into homes.
Ultimately, the modular system is designed to not be a "one size fits all" concept, with its construction process focusing more creating individual dwellings that adapt to local context. What's great is that the timber building blocks can be dismantled and reassembled for other uses, therefore creating less material waste and aligning with principles of circular design.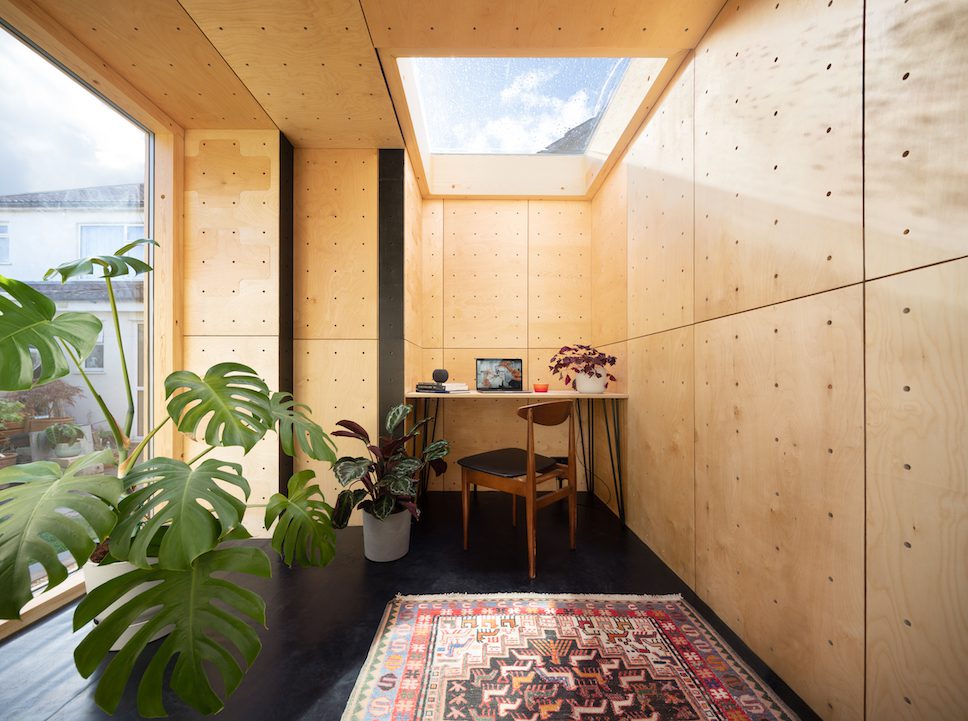 Project details:
Design: Automated Architecture (AUAR Ltd); Team: Gilles Retsin, Mollie Claypool, Kevin Saey, Ivo Tedbury
Area: 10m²
Program: Workspace
Materials: Timber block, timber cladding, EPDM roof, rubber floor, paper cellulose insulation
Photography: naaro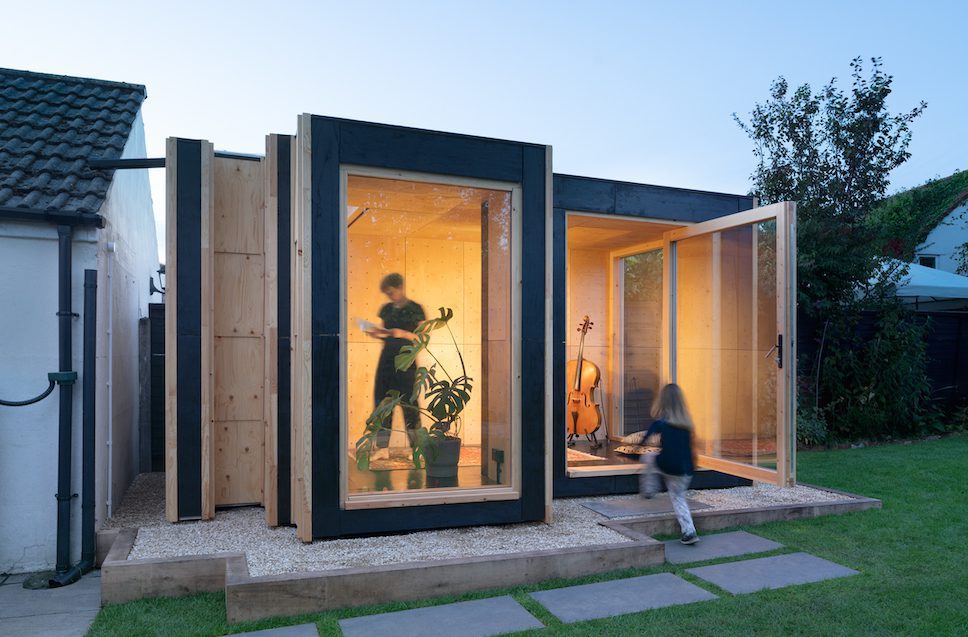 Find out more about the robotically assembled dwellings.
Take a look at this portable home and workspace made of repurposed shipping containers.