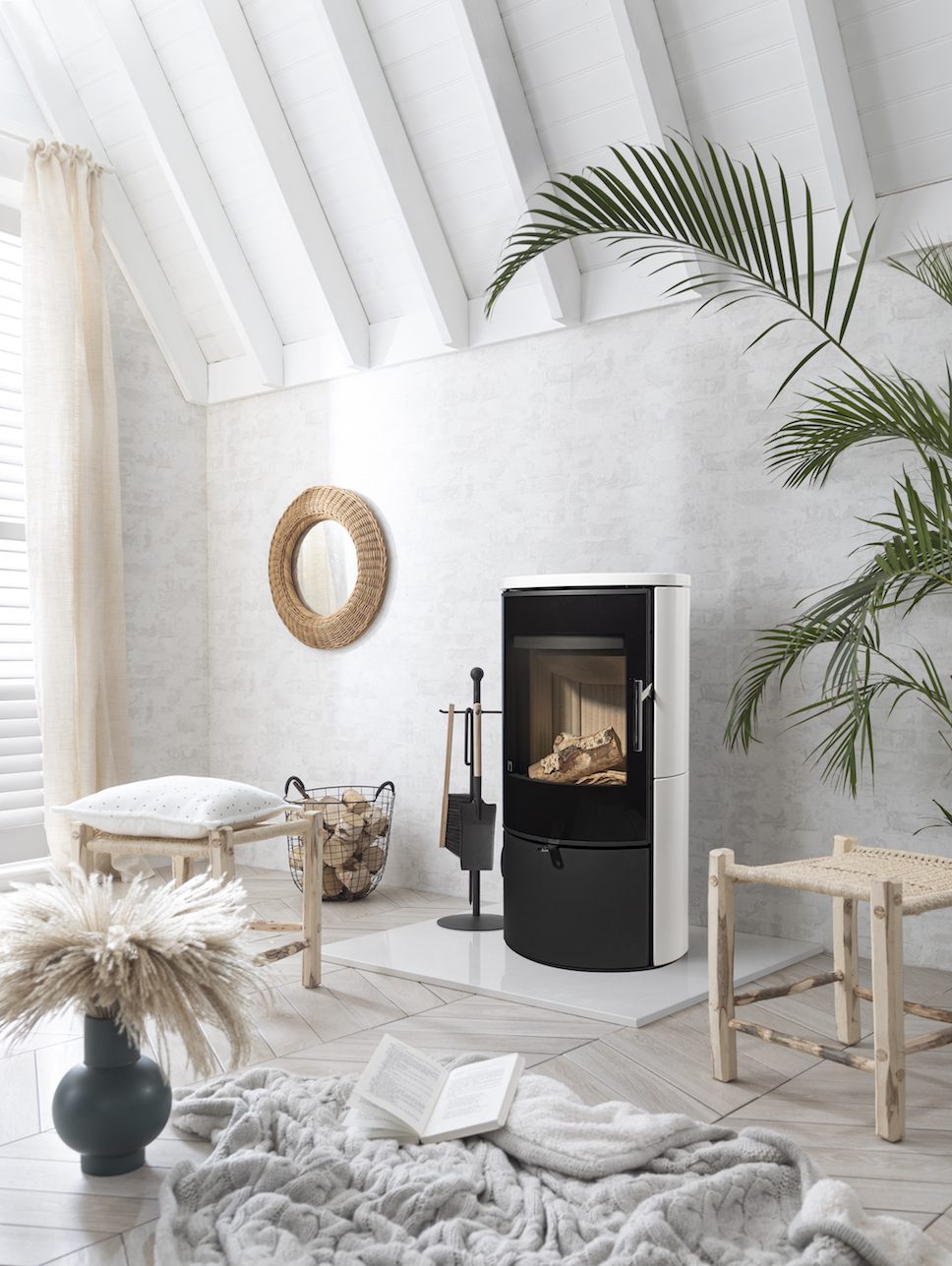 As the weather turns and the autumnal breeze picks up you may start thinking ahead to chillier days where the quiet luxury of a wood burning stove will appeal immensely. As luck would have it, British company Arada have recently unveiled their latest wood burning stove, Lagom.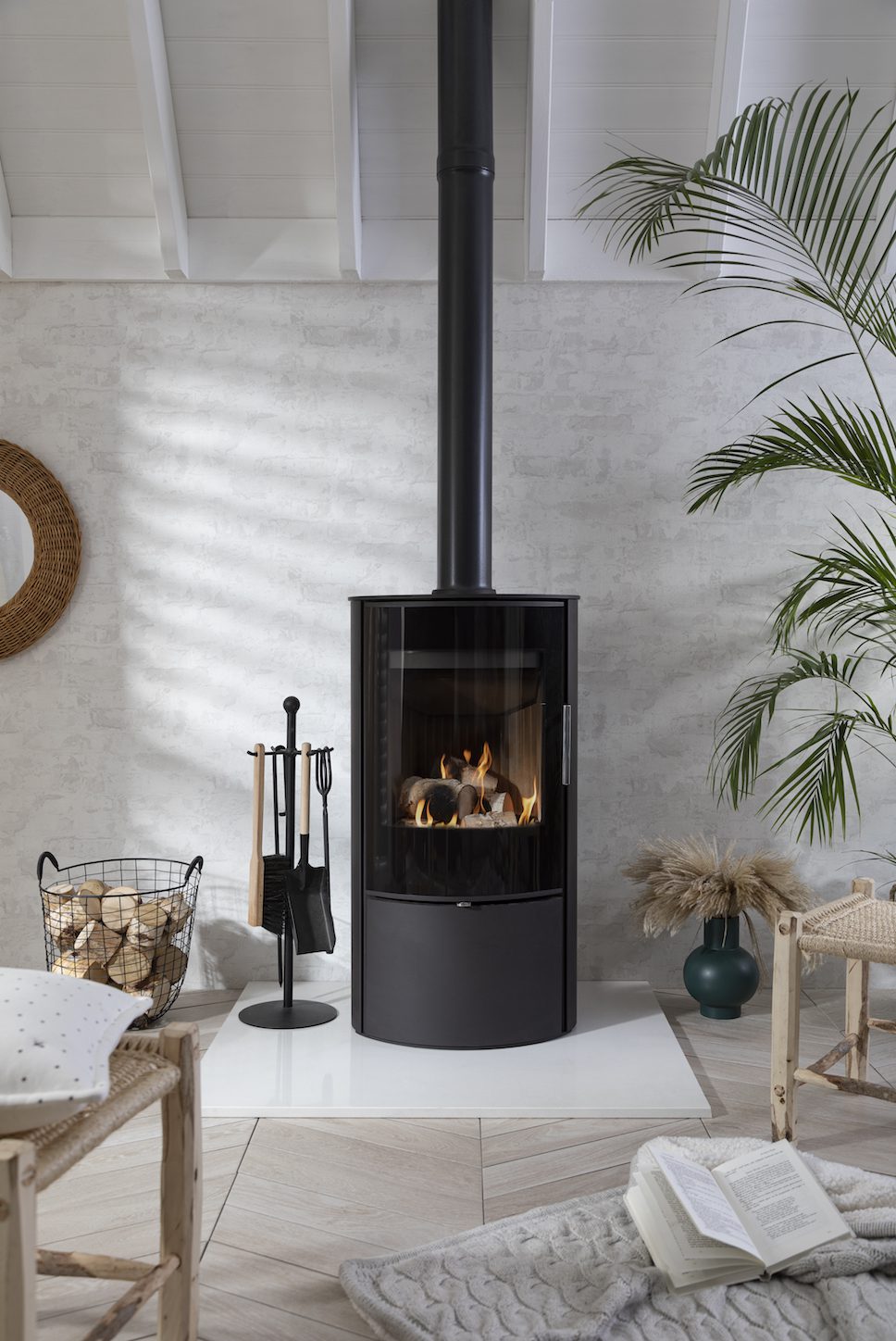 Ideal for appealing to those with a more Scandinavian aesthetic, the latest arrival from the brand is the first of its kind, debuting a sleek, modern stove that still offers Arada's time-honoured design, technology and seamless function.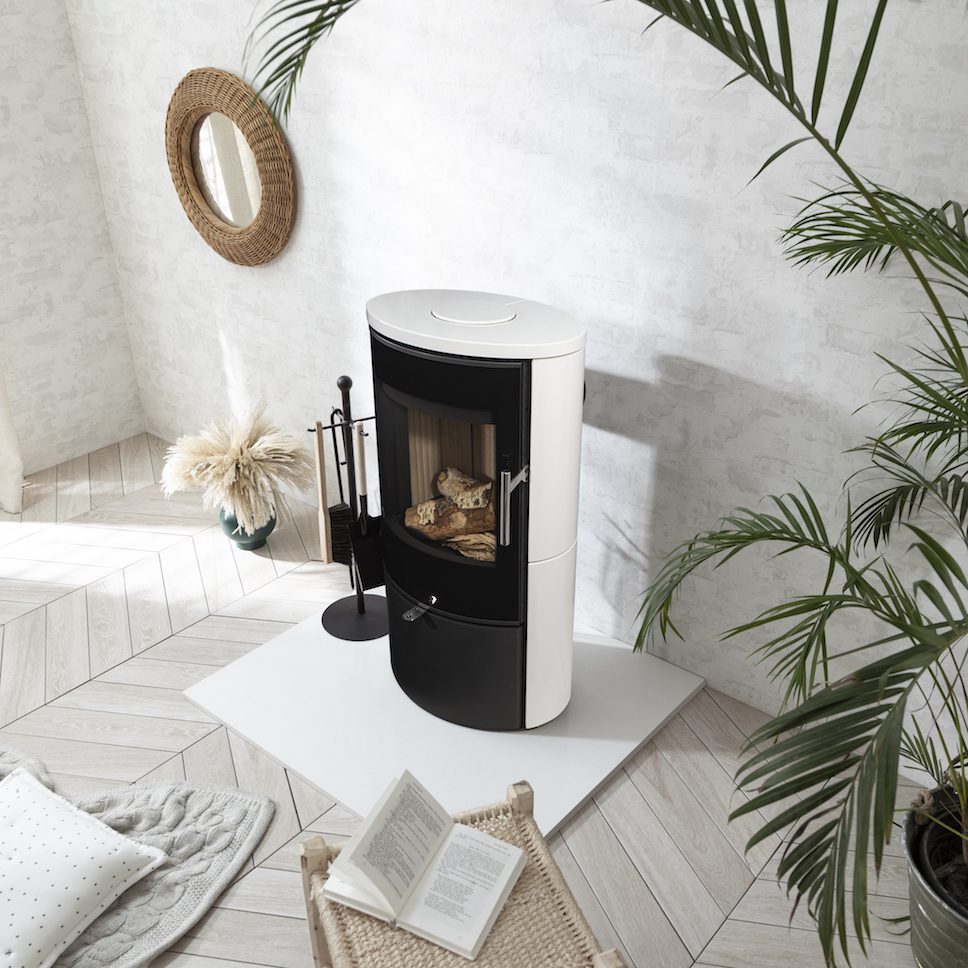 Available in two new finishes – Ceramic and Steel – it's never been easier to visualise a new arrival within your home. Opt for the crisp white of the brand's Ceramic finish for a truly unique take on the more contemporary wood burning stove or, for those looking for a more traditional colour palette, opt for the Lagom in Arada's dramatic black Steel.
With its 4kW nominal heat output, the Lagom wood burner is not only aesthetically pleasing with its tall viewing glass, but has the heating ability synonymous with Arada. It's also a highly economical option. Operating at 80.5% efficiency, the stove has been rated within the A+ Energy Efficiency Index. Not only this but it is Ecodesign Compliant, showcasing 'clean-burning' credentials and meaning that it meets the stringent regulations being put into place in 2022. Something that, here at enki, we really applaud.
Discover more about Arada's Lagom wood burning stove here.
For more design stories on enki, click here.