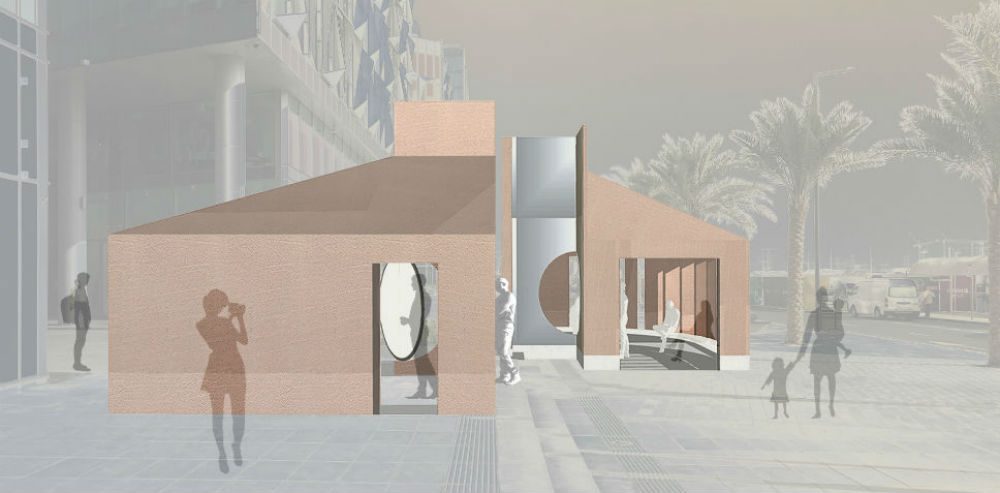 November 2018 will see the award-winning architecture practice founded by Architect Jonathan Ashmore, ANARCHITECT design one of the entrances for Dubai Design Week, which will take place at the Dubai Design District from the 12th-17th November.
The practice has developed an installation together with lighting experts, Delta Light and Matteo Brioni, who specialises specifically in natural earth surfaces. The Circadian Light Synthesis installation has been created to 'raise awareness and highlight to the public the different positions, colour temperatures and intensity of sunlight that dictate our human circadian rhythm and natural body-clock, including our relationship with the Moon.'*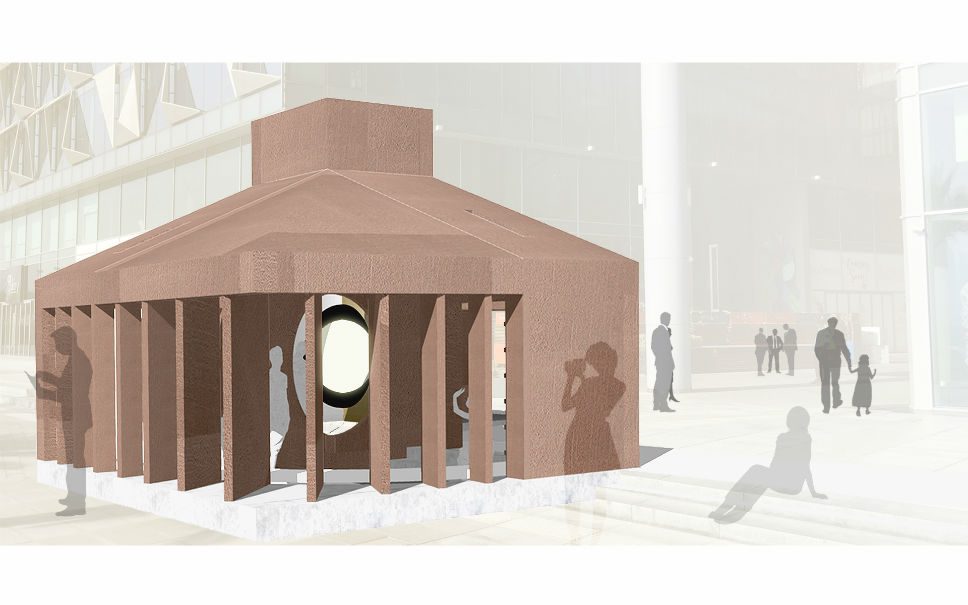 The installation itself has been built and parted into two interconnected elements including a southern 'Exposed' Pavilion and a northern 'Enclosed' Pavilion. The 'Exposed' section will remain open-sided, playing host to a seating area for visitors as well as doubling up as a shading structure for those wanting to escape the sun. Interestingly, the wall and roof apertures of this part of the structure have been constructed to sit directly in line with the sun's path, harnessing its light at particular times of the day in order to create and cast specifically planned shadows. The northern section of the installation will be predominantly closed and lit up with Delta Light's 'artificial sun' which is charged purely by solar power.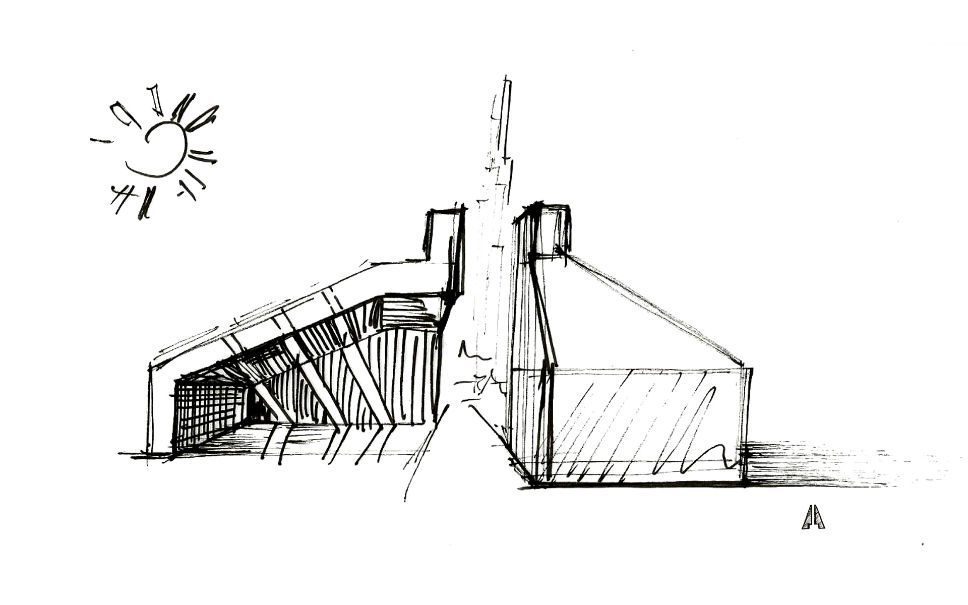 "The relationship between body and light conditions is important for human well-being and a key aspect of design and architecture. Circadian Light Synthesis will harness the intense sunlight as well as moonlight conditions at its location, while providing a recognisable welcoming, recharging, explorative and contemplative area for the Dubai Design Week visitors." Jonathan Ashmore
In terms of the materials used for the installation's construction, the structure itself is clad in Matteo Brioni's TerraPlus Cammeo clay, which is a mixture of raw earth, mineral binders and resinous polymers. This combination of materials allows for a greater resistance to abrasion and water without losing permeability.
The installation will be open to the public throughout Dubai Design Week.
For more information on the installation, Circadian Light Synthesis, click here. Discover more from ANARCHITECT here.
Installation project notes:
Design: ANARCHITECT
Lighting: Delta Light
Materials: Matteo Brioni
Construction: Abanos
*sourced from press release.