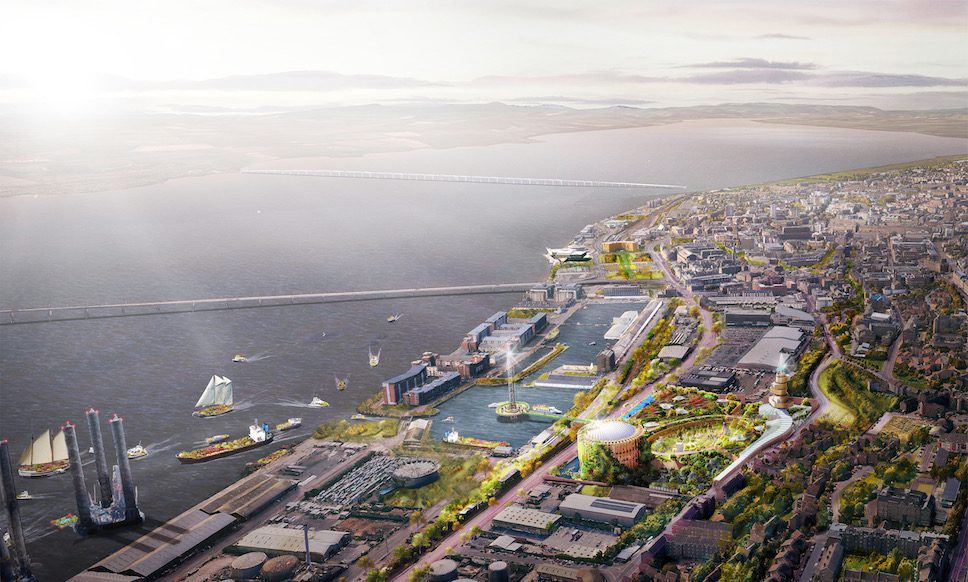 A £7.6 million boost for the Eden Project Dundee will fund the detailed development design and formal planning, bringing it a step closer to construction.
Set to be built on the former gasworks on East Dock Street overlooking the River Tay, less than a mile away from V&A Dundee and the city's train station, the global attraction is expected to bring "500,000 visitors and £27m per year to regional economy", according to the Eden Project team. Its completion will also provide an eastern anchor for the ongoing Dundee Waterfront regeneration project.
"This is a hugely significant moment for Eden Project Dundee. Not only does it fund work on the project up to the point of shovels going into the ground, but it also demonstrates the huge confidence the city of Dundee and its institutions have shown for our vision," commented David Harland, Chief Executive of Eden Project International.
"With last year's COP26 climate conference in Glasgow, Scotland established its place as a global environmental leader and we hope to continue this momentum in Dundee. Everyone at Eden is energised by this project and inspired by the enviable ambition of the city. The gasworks site is unique and brimming with opportunities for an attraction that Dundonians can feel proud to call their own. We can't wait to share our ideas with everyone as the plans develop and mature."
Protecting the environment and the economy
The Eden Project Dundee followed on from a pollination study and masterplan that established the social, economic, and environmental case for the project. According to the project team, a series of community programmes in Dundee are already underway, starting with the planting of wildflower meadows across 14 hectares of land.
Tall brick walls already existing on the site inspired the Eden team to create walled gardens, creating a new natural habitat to contrast against the industrial heritage of the gasworks. "Eden envisages this as a powerful symbol of regeneration, echoing the project's home in Cornwall which is located in a former clay quarry," the team commented.
Similarly to every other Eden Project attraction, this project will captivate visitors with experiences spaces that focus on our connection to the natural world. The gardens and contents will be themed around nine "guilds" which nod to Dundee's historic Nine Incorporated Trades. There will also be a high-tech zone showcasing new ways to grow plants and a space that showcases "story driven experiences related to mining and its alternatives."
The Eden Project Dundee is expected to open in 2024.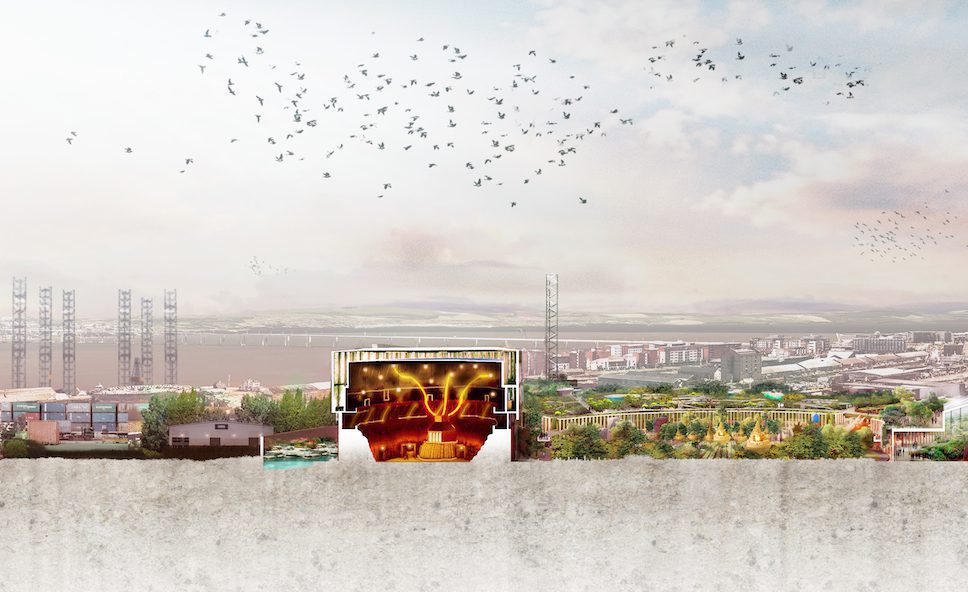 Discover more on this transformative ecological project for Dundee, and read all about the Pollinator Pathway project at the Eden Project, Cornwall.
See all of the latest architecture news on enki.