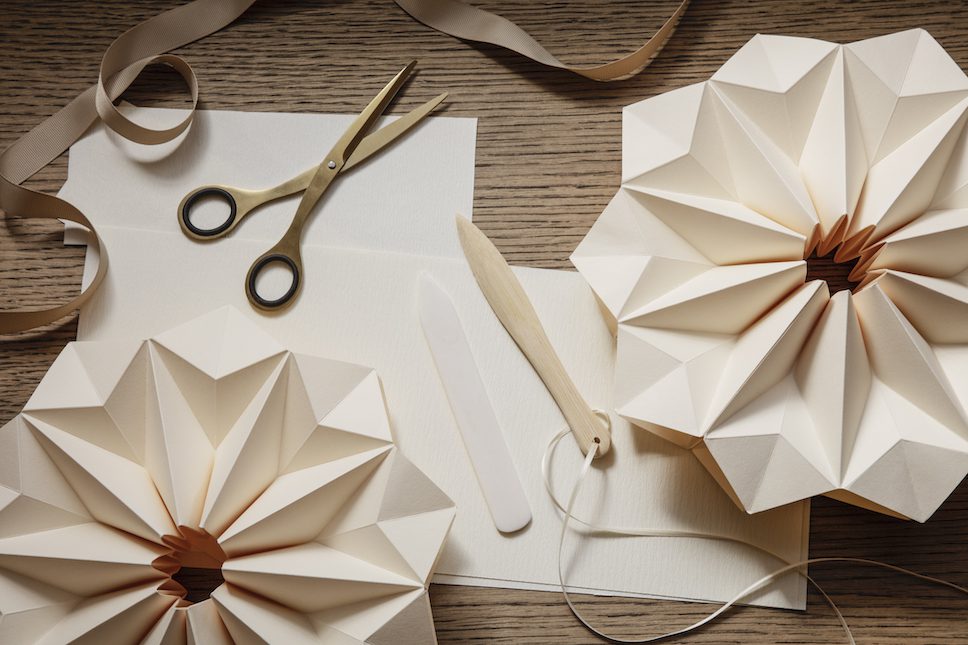 Danish artist and architect Amanda Betz has created playful paper decorations that look like delicate works of art for Ferm Living's Christmas collection.
Delicate and detailed, the Paper Star Sun, Christmas Paper Tassels, and Christmas Paper Cones are simple but beautiful in the way they represent a modern approach to traditional paper cuttings. Through many experiments the decorations have come together, expressing Amanda's compelling architectural design expression.
Following her studies at the Royal Danish Academy of Fine Arts, Amanda worked at the Danish Art Workshops and this is where she began exploring the potential of paper. She explains how she believes that her work "should bring excitement to the viewer and represent something that paper had never been associated with or used for, until then."
"One of the limitations in working with paper is that it is a material that requires you to be careful with it. But this is also a feature that gives paper its beauty and poetic feel, because the works must be handled with care," she says.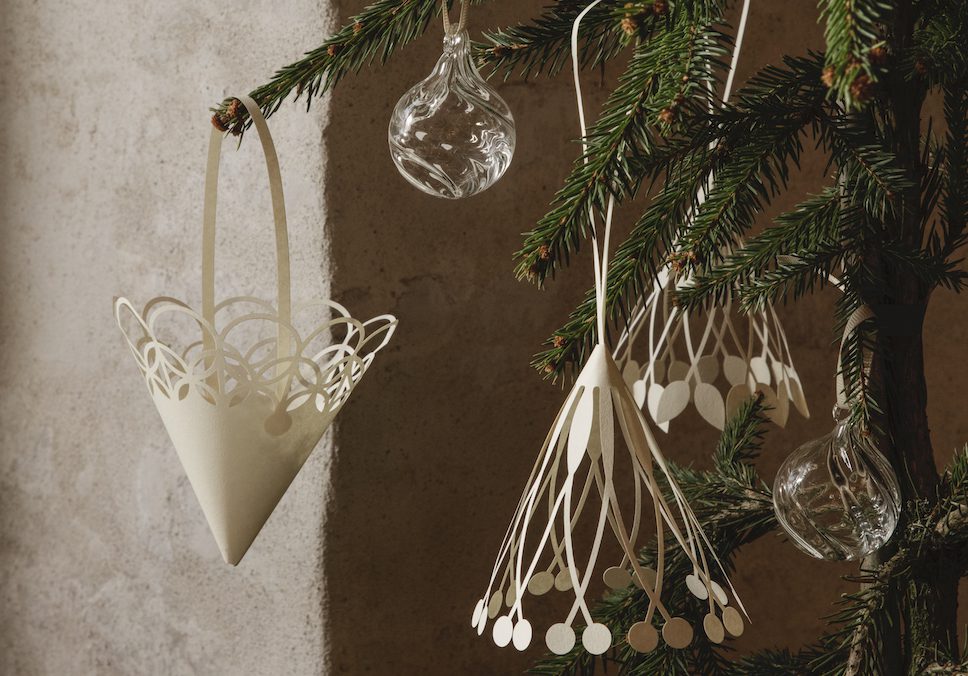 Beginning with pencil sketches, Amanda tries to push the boundaries of paper and conjure up news shapes with a delicate form. The sketches are transferred to paper that she fold and cuts, turning them into three-dimensional creations. When she was asked to collaborate with Ferm Living, it seemed like a great opportunity to bring her playful aesthetic approach to a new collection of paper Christmas decorations all made from FSC™ certified paper.
The graceful Paper Star Sun, for example, initially began as a door wreath but Amanda tells how the paper took her in a whole other direction. "I made a lot of folds, and scaled the work up so it could become a wreath. But once I tied it with a ribbon, I could see that something happened. I tightened it even more and suddenly I could see the star in front of me," she describes. The finished piece is a modern Christmas star folded from a single sheet of paper, reminiscent of Japanese origami.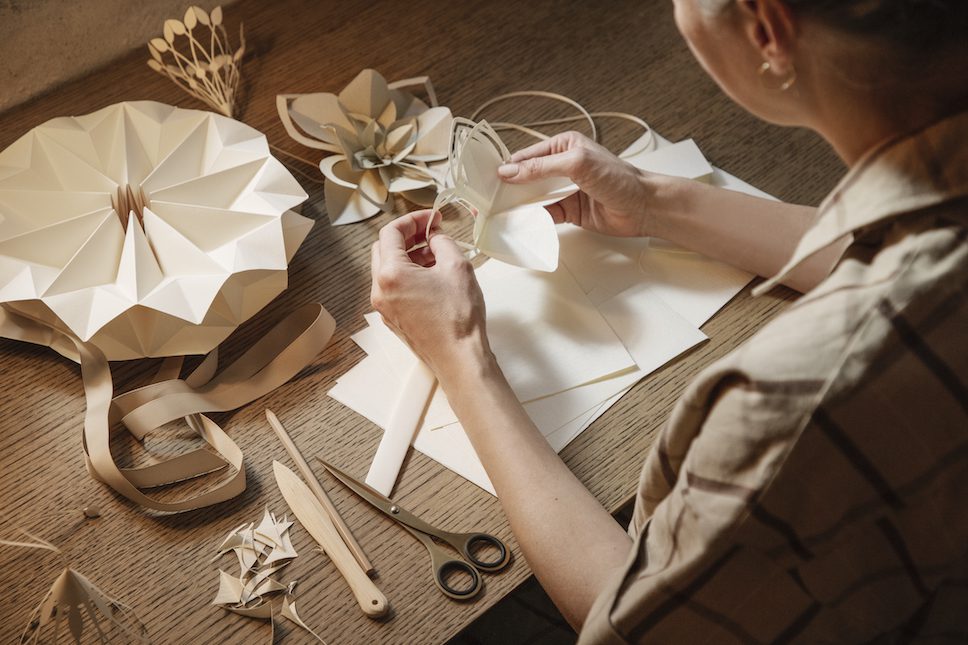 Take a look at the full Christmas collection by Amanda Betz online at Ferm Living.
Discover more design stories on enki.