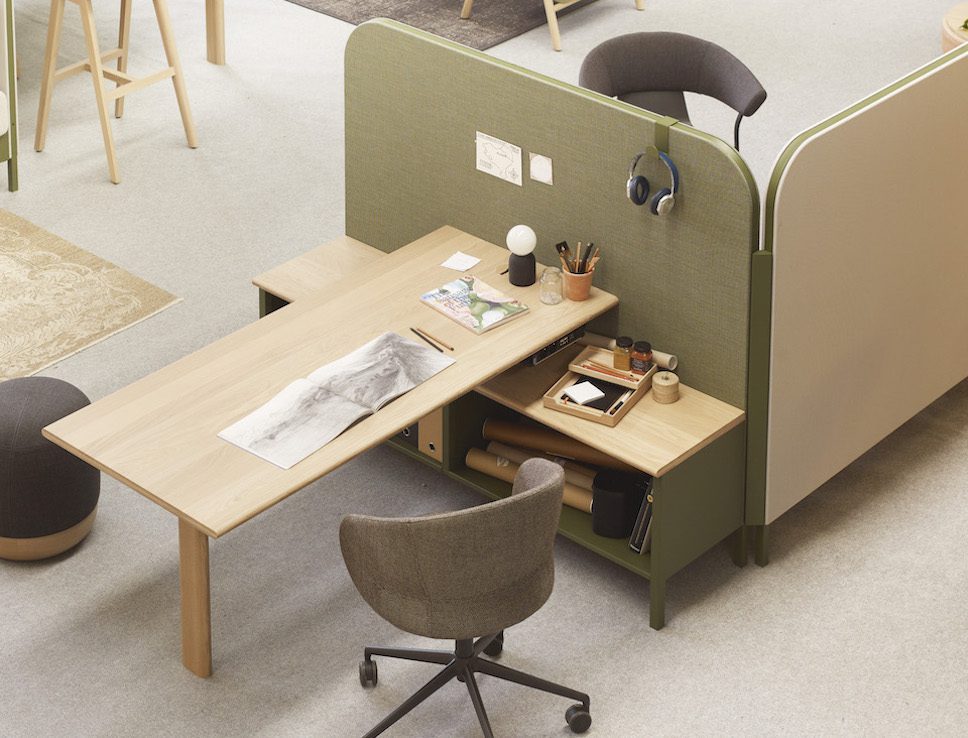 Tapping into today's cultural and social need for hybrid spaces, the ambitious Zuzulu system by Alki allows for flexibility in creating multifunctional living and working realms.
To develop this micro-architecture system that focuses on the user's wellbeing, family-run French furniture company Alki has partnered with design studio Iratzoki & Lizaso. By analysing uses, positions, heights, and traffic flows, they have created seven components and a frame to form the flexible modular scheme.
"The Zuzulu system is the fruit of a long process of reflection driven by the desire to organise space in the most pleasant way," explain the design team at Alki.
"We sought the perfect balance between privacy and co-working so it always feels the right place to be. To achieve this, we analysed uses, positions, heights, traffic flows, and thus developed a consistent and contained architecture that fits out the space in a comfortable way."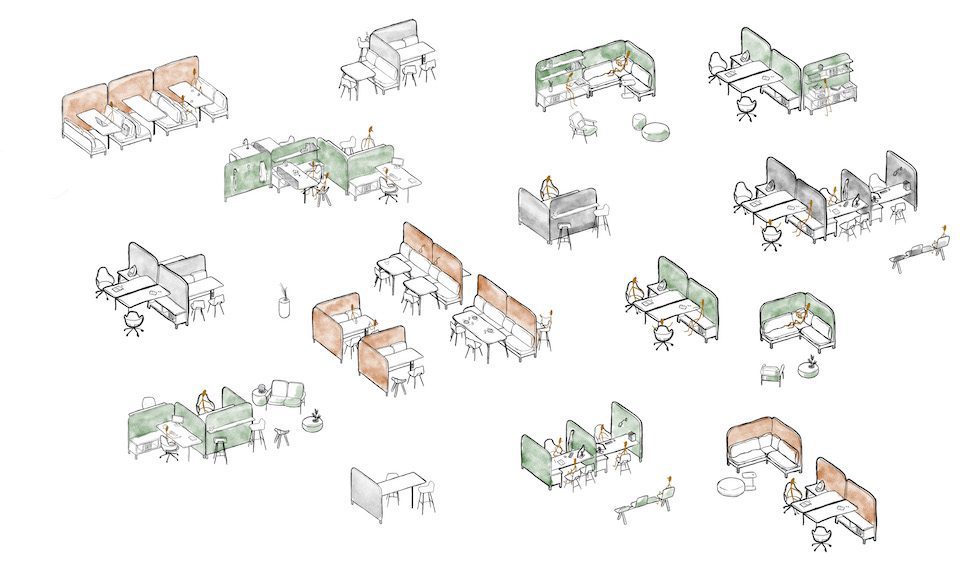 Its name Zuzulu is a Basque word derived from the Latin subsellium meaning a low seat or bench, and it symbolises a piece of furniture that has multiple functions and is designed to be long-lasting. The system which is designed for a home, office, hotel, or public area, was first presented during Maison & Objet 2022 revealing a stand and decor that is constructed not simply for single use only, and was also reconstructed at Salone del Mobile 2022.
Crafted from solid oak panels and fabric upholstered partitions, Zuzulu brings a sense of warmth and creates an emotional connection to the work environment.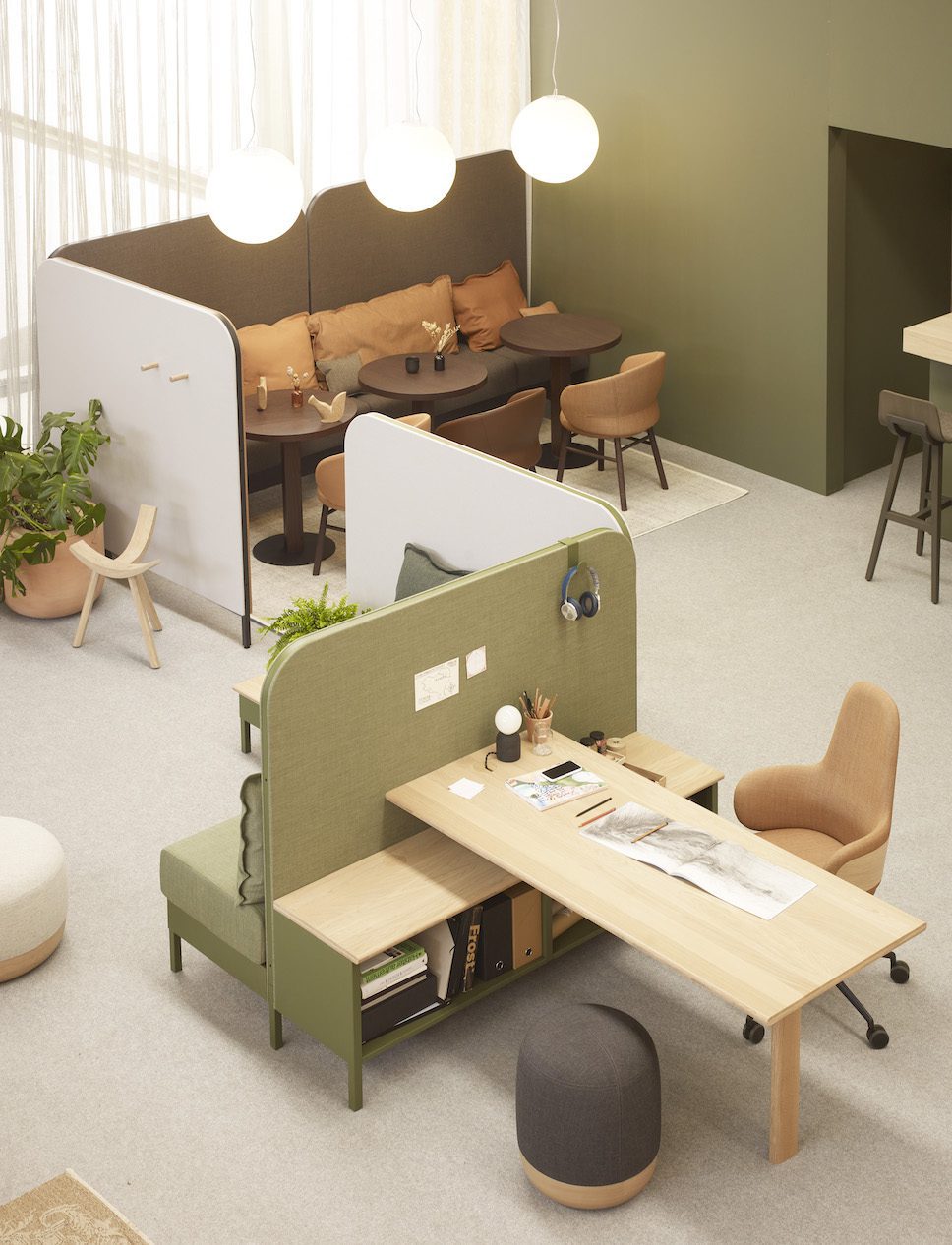 "We realised that we didn't need a closed space in order to feel protected. Simply the fact of leaning on a single panel was sufficient to relax and feel good," said Iratzoki & Lizaso.
"Here, we have an engaging layout with contained, comfortable areas. Just right for fitting out a lounge, individual office, meeting area, or even a corner bar, reception, or canteen with traffic flows and eye heights that maintain privacy."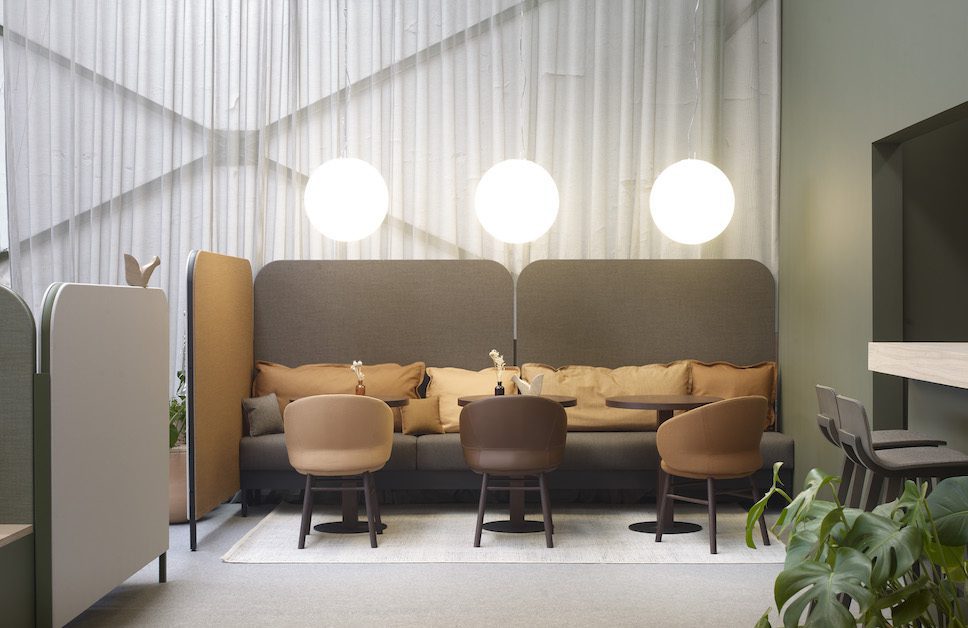 Photography by Mito and sketch courtesy of Alki.
Discover more contemporary furniture designs by Alki and check out the work of multidisciplinary studio Iratzoki & Lizaso.
Read more inspiring design news stories on enki, take a look around the WunderLocke aparthotel designed for the sustainably conscious traveller, and swoon over Tom Raffield's new and stylish storage solutions.