Supplying millions of pieces of ceramic sanitaryware each year, and with a proud heritage and ethos based around delivering beautifully crafted, contemporary bathrooms and tiles, VitrA is dedicated to paving the way forward with their new and innovative designs.
With the arrival of three new ranges, including the Equal Collection (designed in collaboration with Claudio Bellini), the Valarte collection and their new brassware and accessories range called Origin, VitrA continues to infuse their brand with refreshingly new and diverse bathroom designs that will instantly lift a tired wash space.
Equal
Launched in collaboration with Italian architect and designer, Claudio Bellini, VitrA continues to pursue its long-standing practice of working with acclaimed international designers. The new range explores the fusion of organic shapes discovered in nature and clean, architectural lines found in urban surroundings.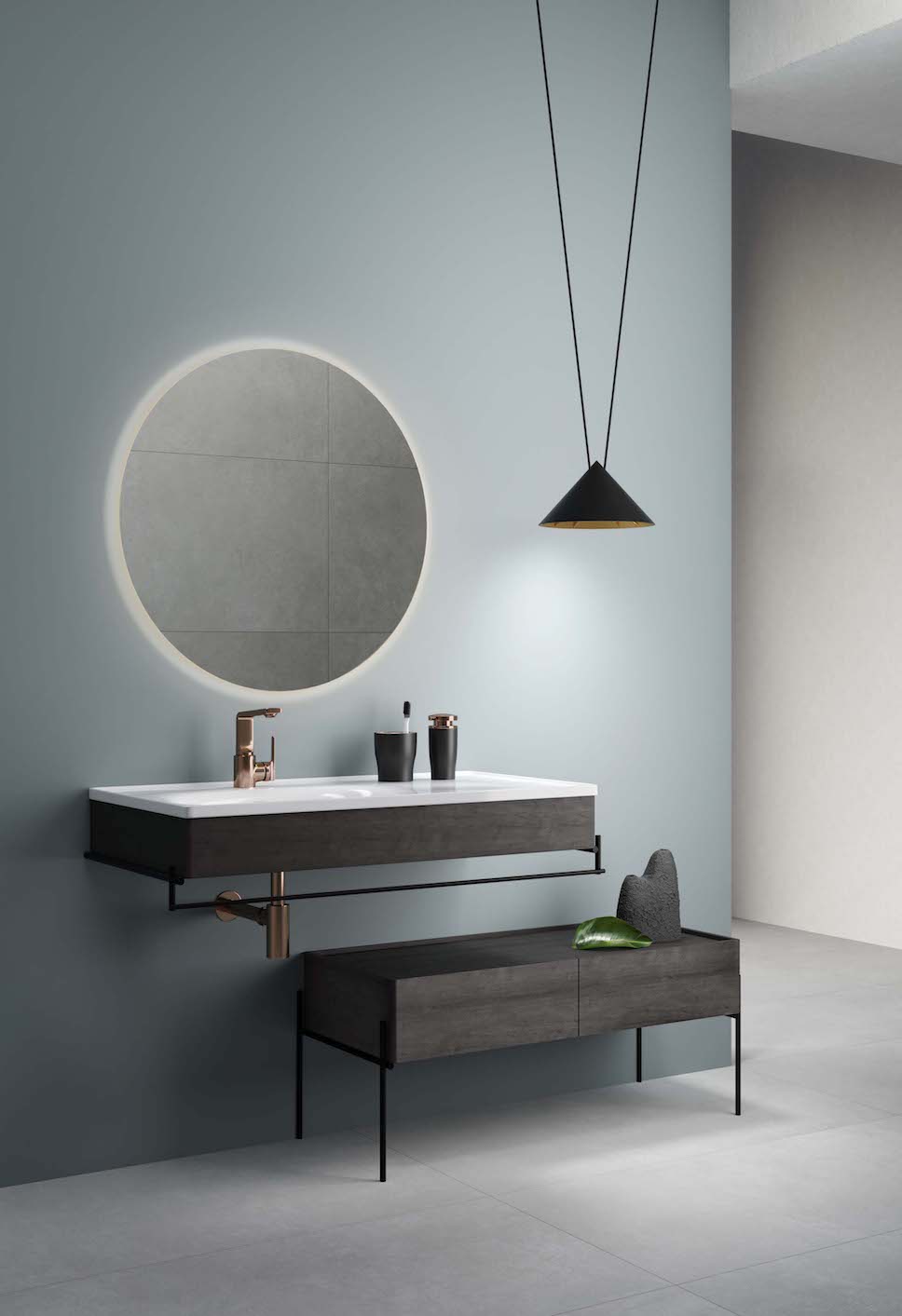 Unveiled at ISH this year, 'Claudio Bellini has reimagined the modern bathroom through an architectural lens' in close collaboration with VitrA's in-house design team, bringing forth a collection that references everything from repeated geometric shapes, to a modern monochrome palette with metallic finishes and flowing, seamless joints. The range aims to maintain an illusion of fluidity, inspired by the flow of natural cavities found in lakes, against more structured, architectural lines that ground each design.
"Through this partnership with Claudio Bellini, VitrA were able to approach bathroom furniture from a new, architectural perspective. Focusing on structure and shape, we were able to explore innovative design concepts that have developed into a stylish and functional collection." Erdem Akan, Design Director, VitrA
Valarte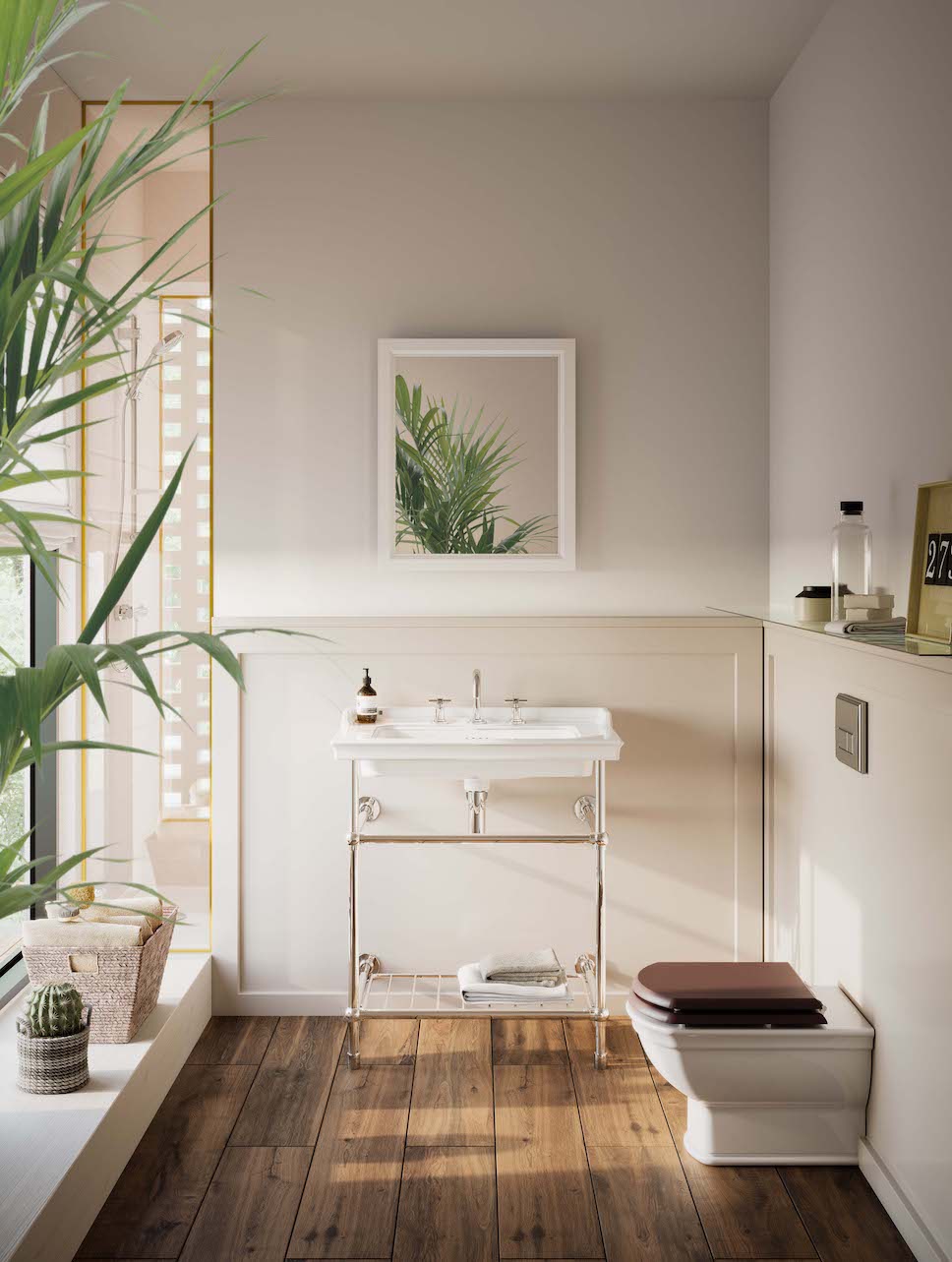 Continuing along their signature contemporary thread, the new range Valarte (which joins the brand's Signature Collection) introduces the celebrated Shaker design, effortlessly fusing fine craftsmanship with smooth functionality.
VitrA's in-house design team have taken this classic, sought-after style and transformed it to fit the brand's fresh, contemporary lines. Available in three soft, slightly nostalgic shades, the comprehensive furniture range includes everything from vanities, to a statement towel cupboard and a selection of dresser pieces. Alongside this, and mirroring the fresh take on the traditional style, the washbasin for the collection is also available with modern chrome legs.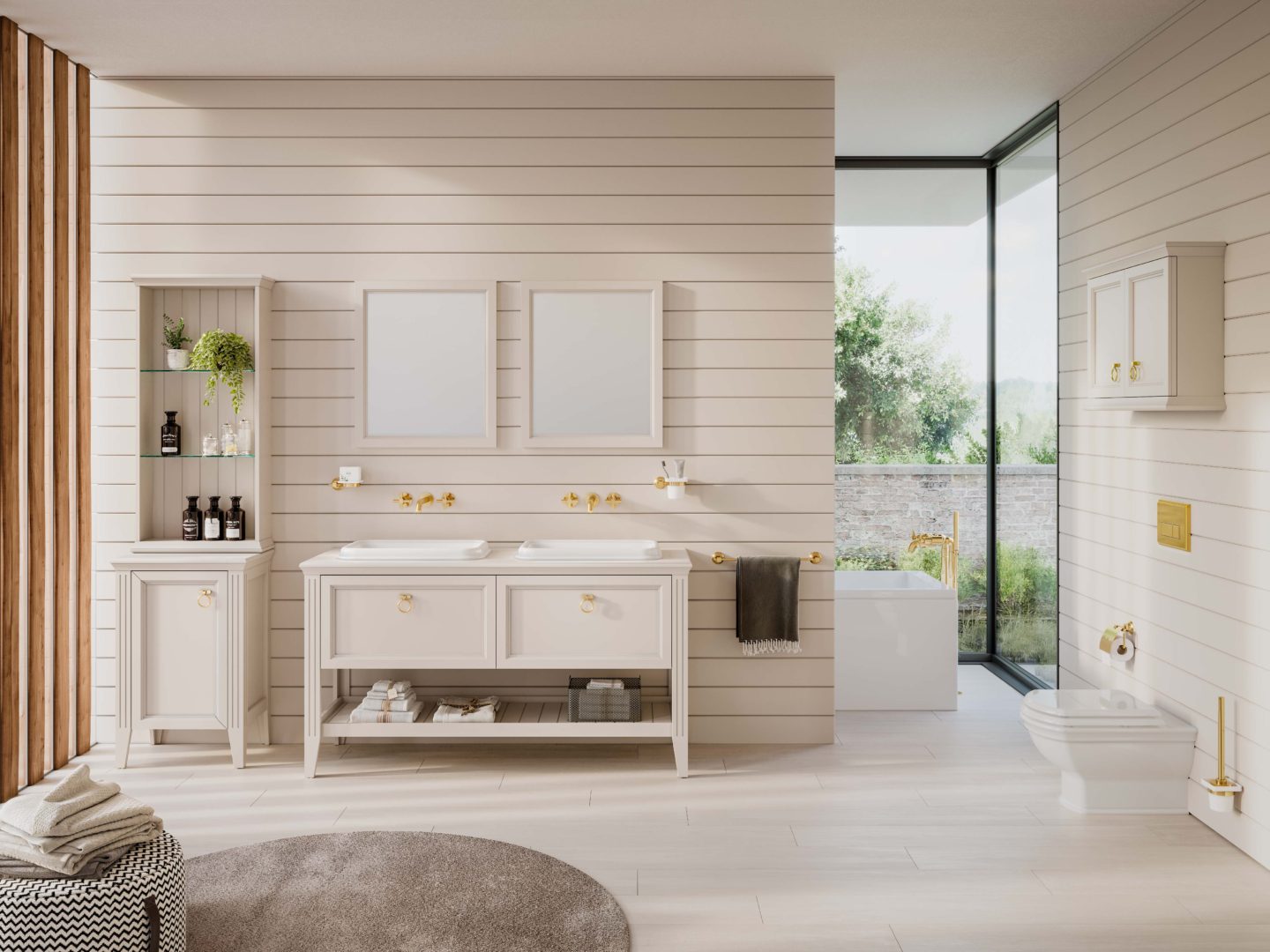 "Valarte is a characteristically classic design, but is so well suited to modern, functional needs. There is a mix of open and closed storage options with single and double door bases. Units of different sizes can be mixed and matched to suit the style and shape of the bathroom. Mid height and tall cabinets provide useful extra storage space. Both countertop and vanity basins are available. The vanity basins come in 65, 80 and 100cm sizes and the countertop in 60cm." Margaret Talbot, marketing manager at VitrA.
Origin
The new range, Origin was also unveiled at ISH 2019. Debuting an exquisite array of bathroom accessories and brassware (available in Chrome, Matt Black, Brushed Nickel and Copper) the new arrivals' minimal aesthetic won't fail to entice your design-led eye. Complementing VitrA's more contemporary designs, these finely finished details will instantly lift and revive your bathroom furniture. Here at enki, we particularly like the way the new brassware and accessories sit alongside VitrA's dynamic Plural collection.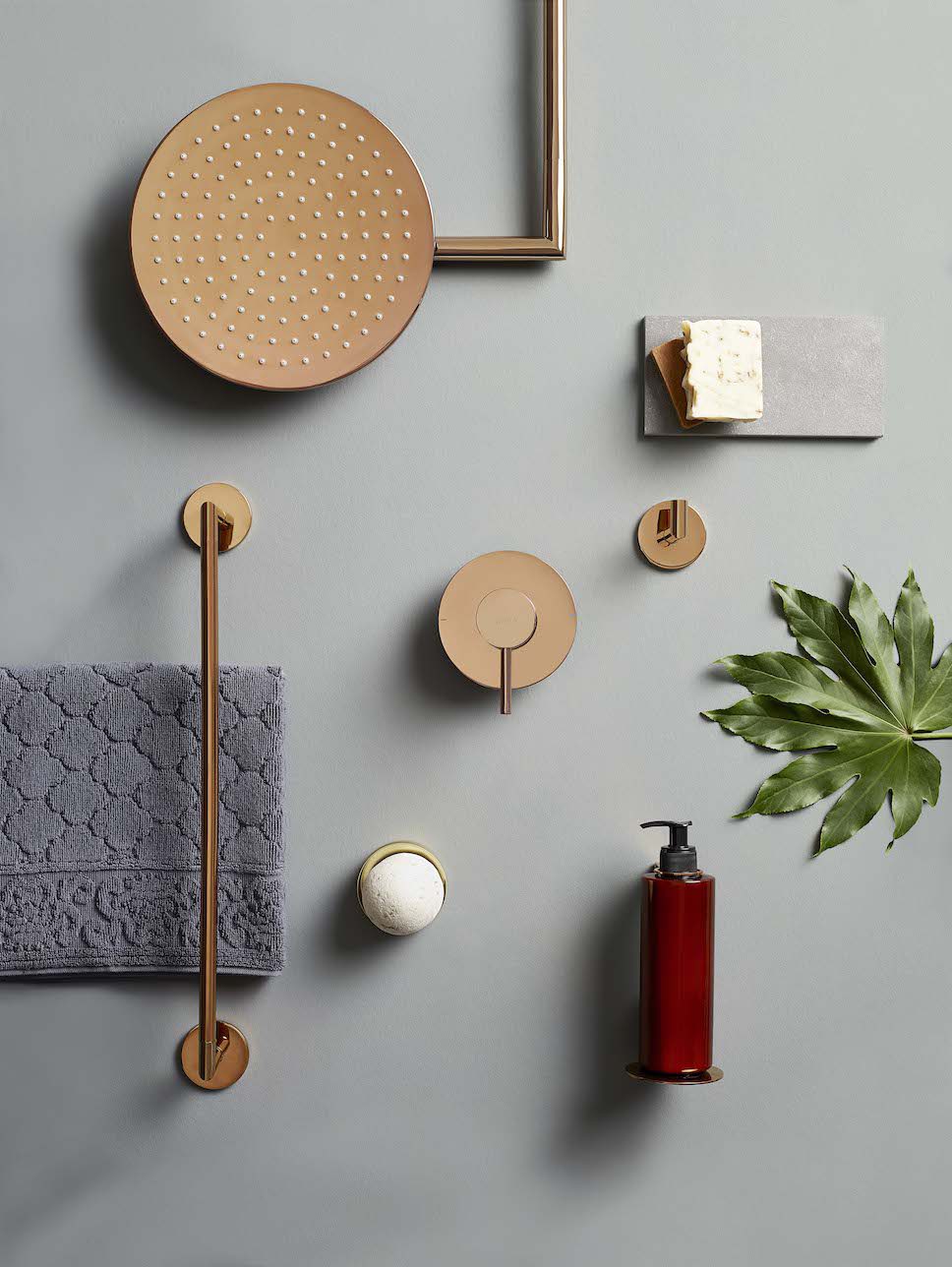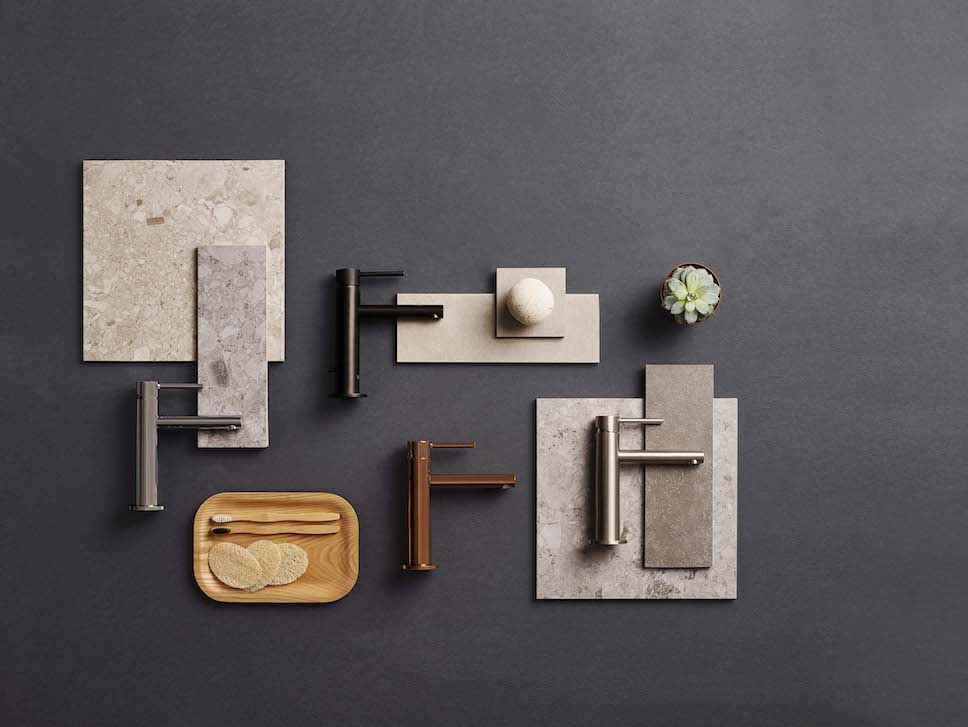 Discover more from VitrA and their latest arrivals by clicking here.