The annual London Festival of Architecture took place across London this June with a truly creative and interactive programme of events, installations and activities for all of the family to enjoy. With this vast programme of more than 500 exception events available, the festival was an overwhelming success and helped celebrate London's iconic architecture and the festival's theme for 2019: 'boundaries'.
But, it's not all over yet.
If you missed the packed schedule of tours, architectural installations, debates, workshops and exhibitions, panic not! All is not lost, as some of the festival's events run beyond June. We've handpicked four key events that we think you shouldn't miss out on:
#1 City Benches and City Parklets
Runs until: 23rd September 2019
There's still time to discover the five new public benches (designed by up-and-coming young architects and designers to celebrate the festival) that have been unveiled across the Cheapside district of the City of London. Alongside this, three city parklets (designed by London-based architects and designers) await your eye in key locations in the City of London's historic Square Mile.
#2 The Colour Palace
Runs until: 22nd September 2019
You can still take the children with you to delight in the vibrance of the Dulwich Pavilion created for this year's show: The Colour Palace. Designed by Pricegore with Yinka Ilori, The Colour Palace is the result of an open design competition organised by the London Festival of Architecture and Dulwich Picture Gallery. The temporary outdoor structure (which stands on the lawns outside Sir John Soane's iconic gallery) will immediately entice young eyes.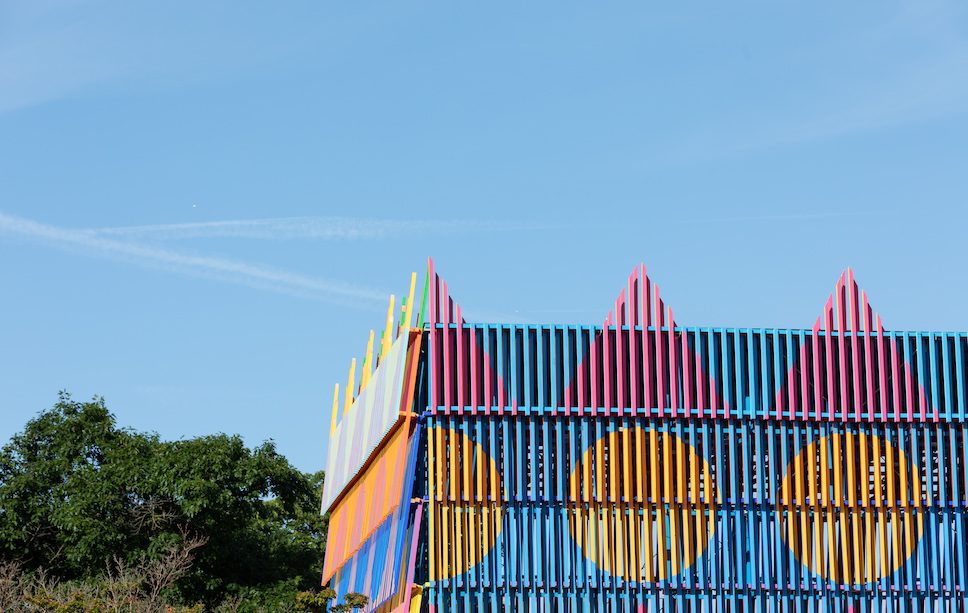 Photography credit: Adam Scott

Photography credit: Adam Scott
#3 Lunch Break
Runs until: March 2020
This incredible installation, designed by creative architecture studio KHBT in collaboration with artist Ottmar Hörl, presents a rather magical composition high in the sky outside St Paul's Cathedral. 40 guided angels rest on randomly placed swing bars, an imaginative re-use of the St Paul's Plinth' which was first created by ScottWhitbyStudio and Arup for the London Festival of Architecture in 2018.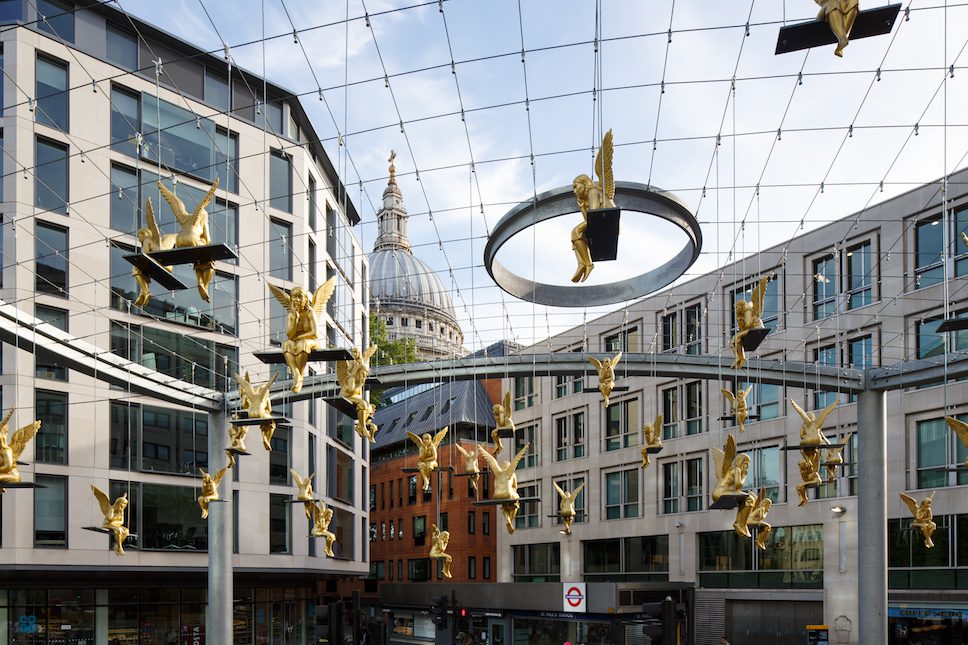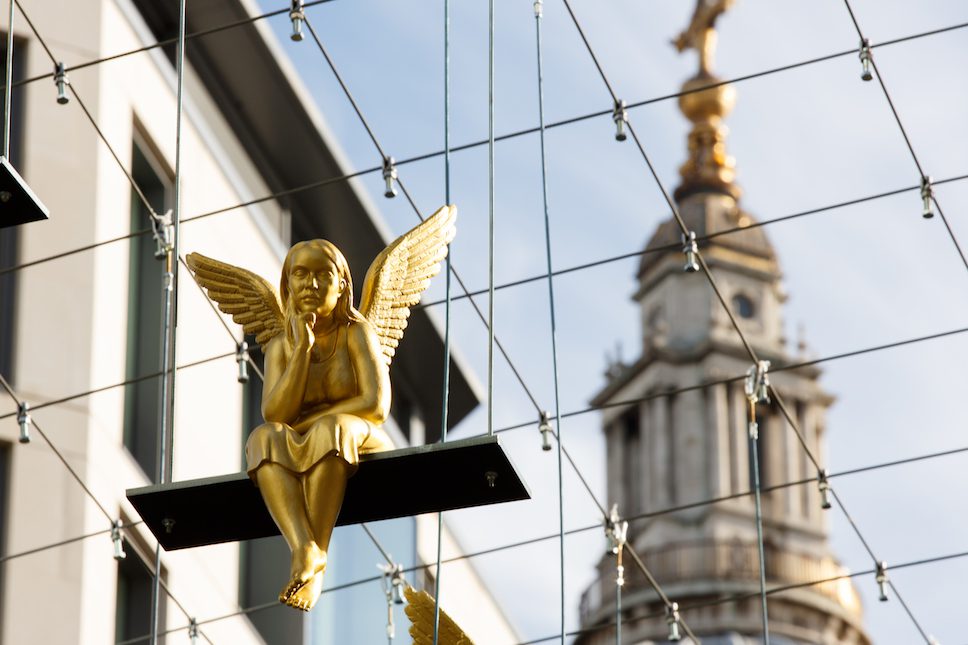 #4 Co-Mooring along the Grand Union Canal

Runs until: 28th July 2019
Having opened towards the end of the festival, Co-Mooring – a community-based project created by WY Design, tomos.design, COMPENDIUM and Studio Yu – has brought a new lease of life to a stretch along the Grand Union Canal. As the winner of a competition to devise a new public realm along the canal organised by the London Festival of Architecture, Westminster City Council and in partnership with the Canal & River Trust, Co-Mooring has brought a range of community activities to the the space beneath the Westway flyover in the Harrow Road area of Westminster. Connecting boaters with local people and enticing local residents to take part in the range of activities on offer and stop by, the entire family can get involved with their list of family-focussed events, well-being activities, gardening, recycling workshops and entertainment for older people.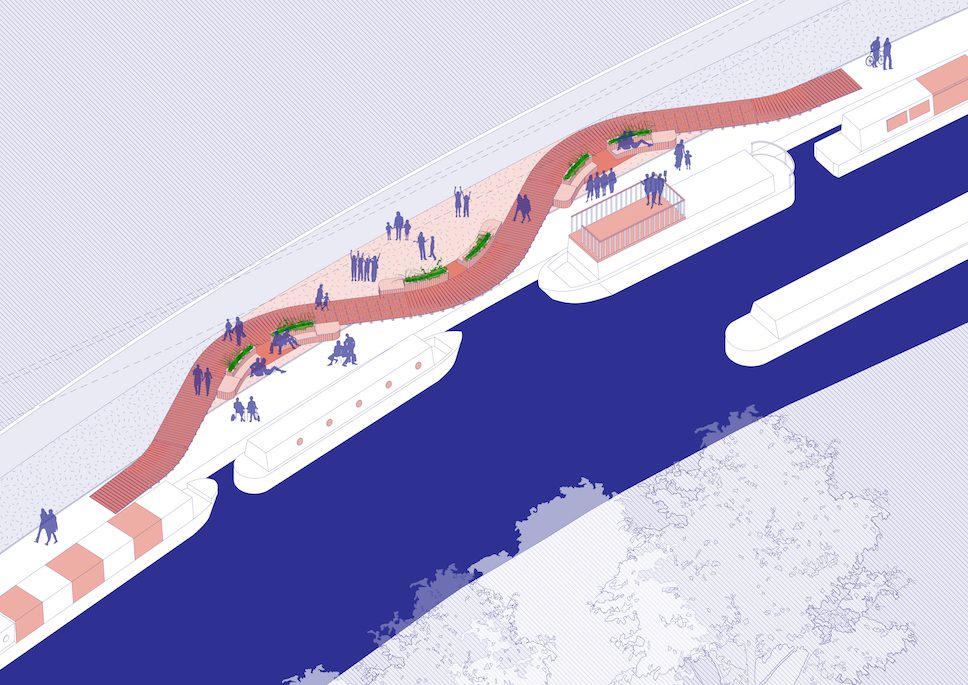 For even more events that run throughout July and onwards, click here.
Discover more about the London Festival of Architecture on enki here.