A Norwegian family fill their traditional wooden house with the playful and functional Haller system of the Swiss family run business, USM.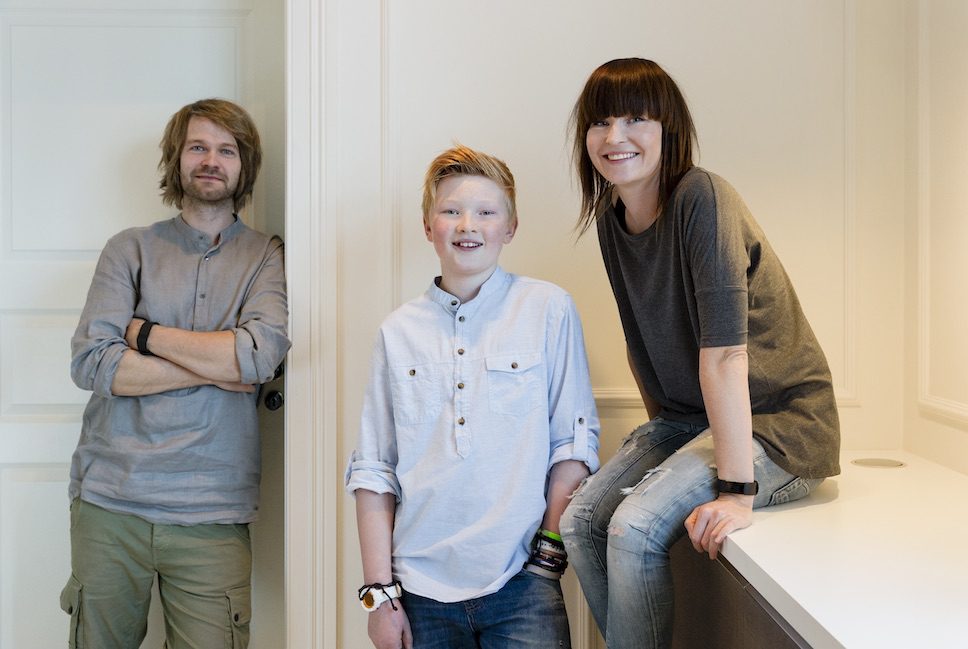 Situated in Norway, located near the fjords of Drammen, the Johansen family have taken it upon themselves to add a playful – yet highly functional – edge to their traditional wooden property with the daring use of USM's colourful Haller system.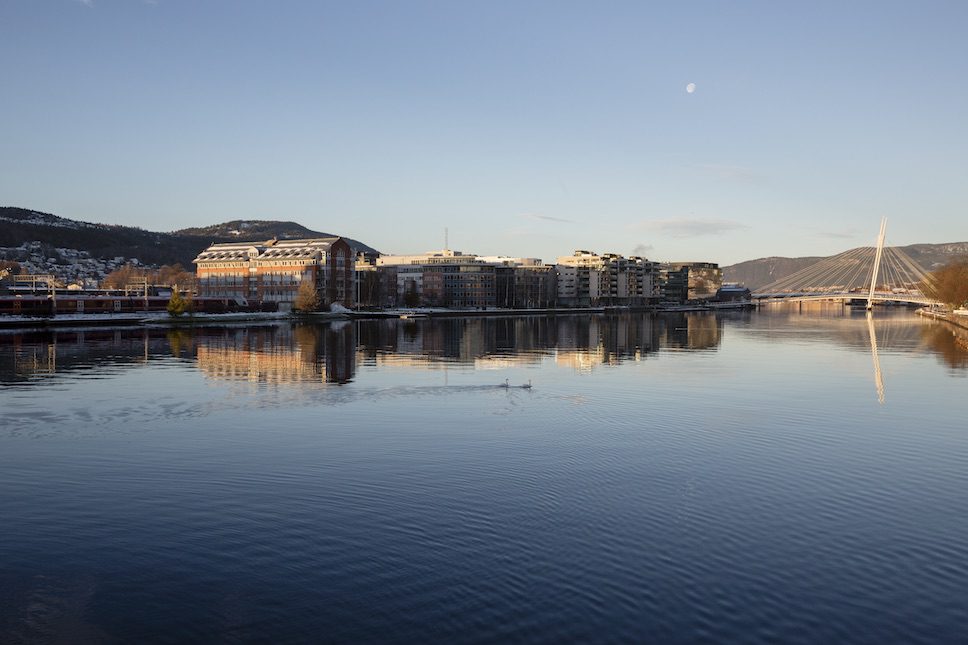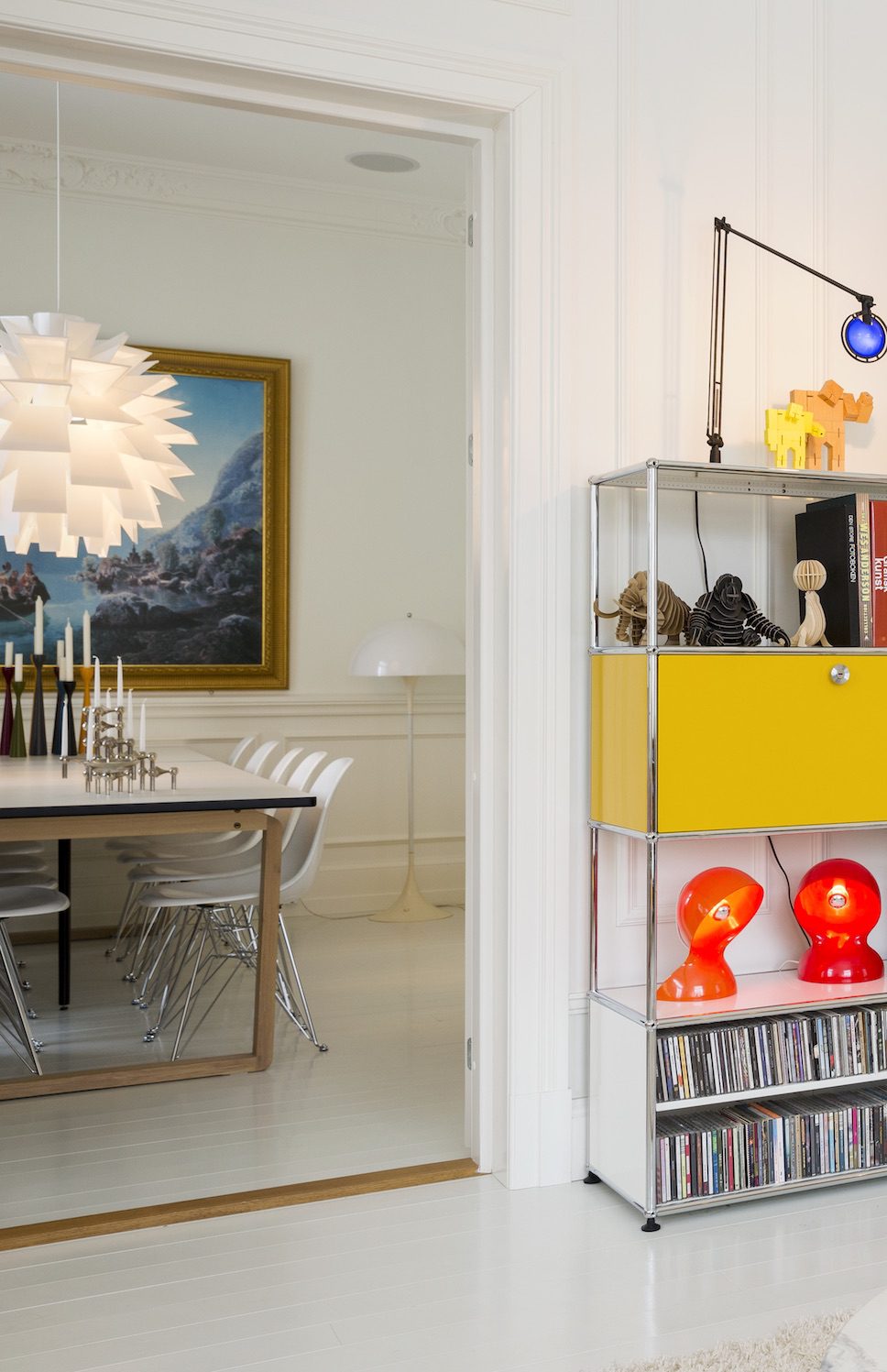 Working as a colourful connection throughout the expanse of the minimalist home internally, the playful feel of USM's Haller system serves to soften the clean lines and monochromatic feel that plays out in the rest of the build. Alongside this, the carefully chosen white walls and floors maximise light – reflective of the outdoor landscape where the dwelling lies – and allows for the pops of colour to bring life to the darkening winter nights (called "mørketid") which can be very long.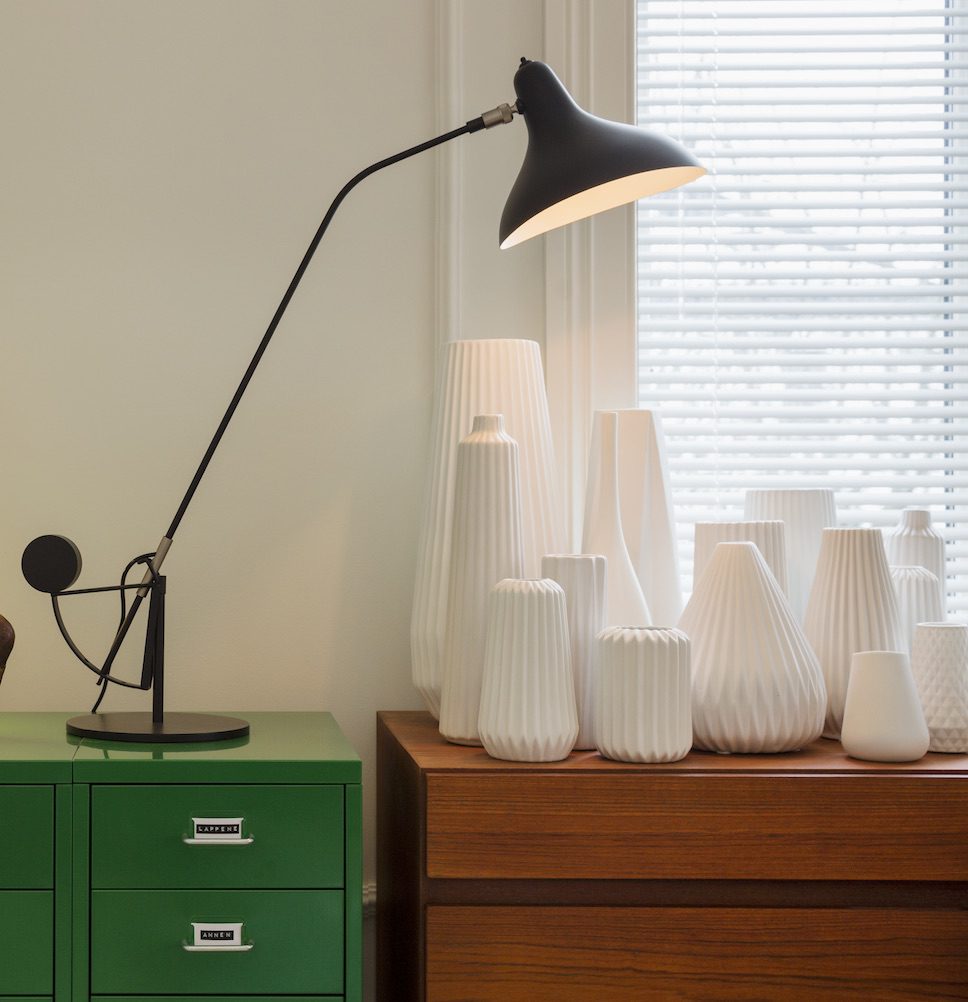 The playful spirit of the family storage choices, including the yellow bookcase, blue toy cabinet, the green furniture in the kitchen and the white media unit, infuse the space with the family's spirited approach to their interiors, working seamlessly against oversized light-up lettering, Star Wars memorabilia and contemporary furniture choices.
As USM suggests, "to the Johansen family, colour is just as ubiquitous as USM furniture."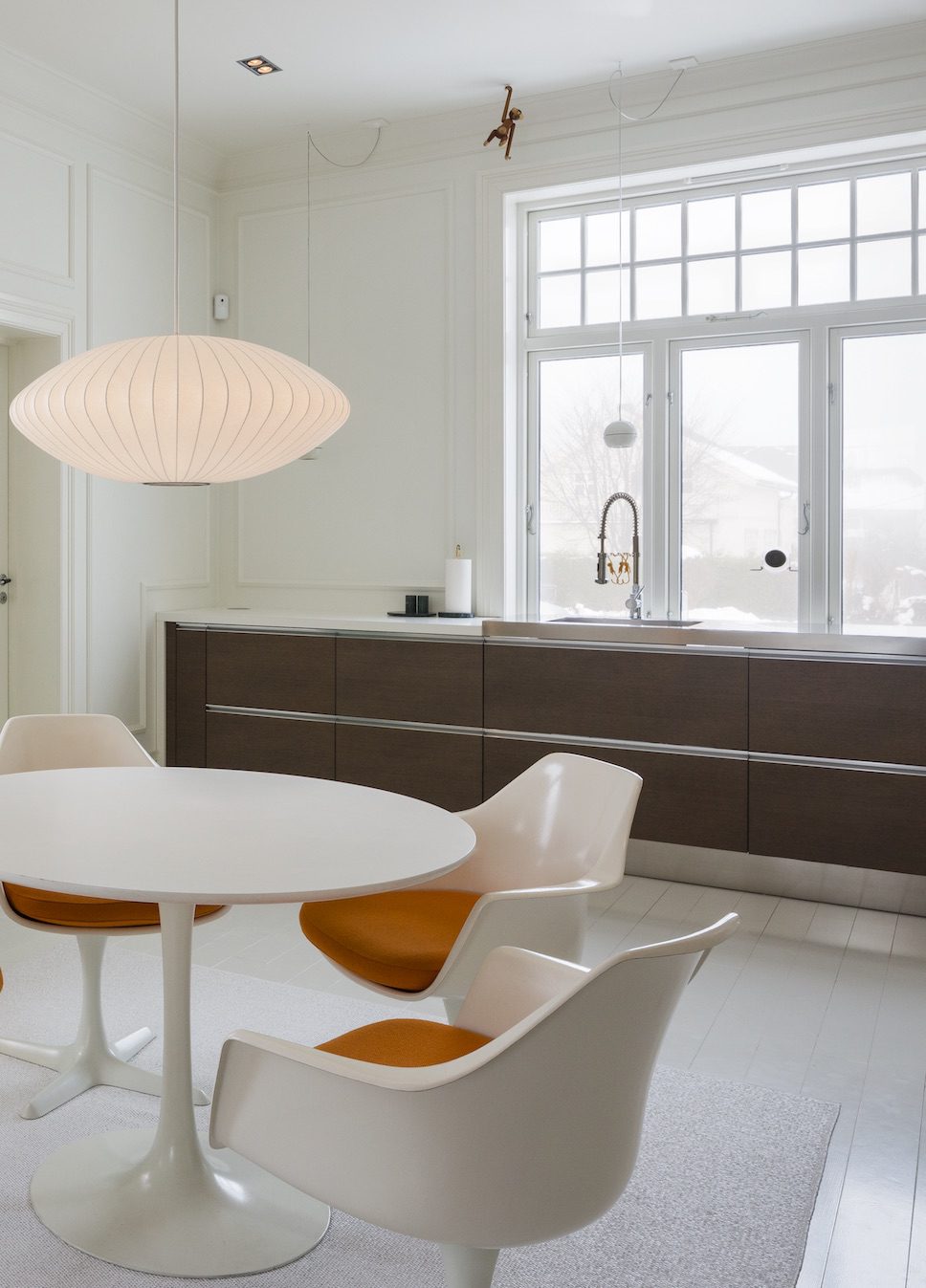 Discover more from USM by clicking here.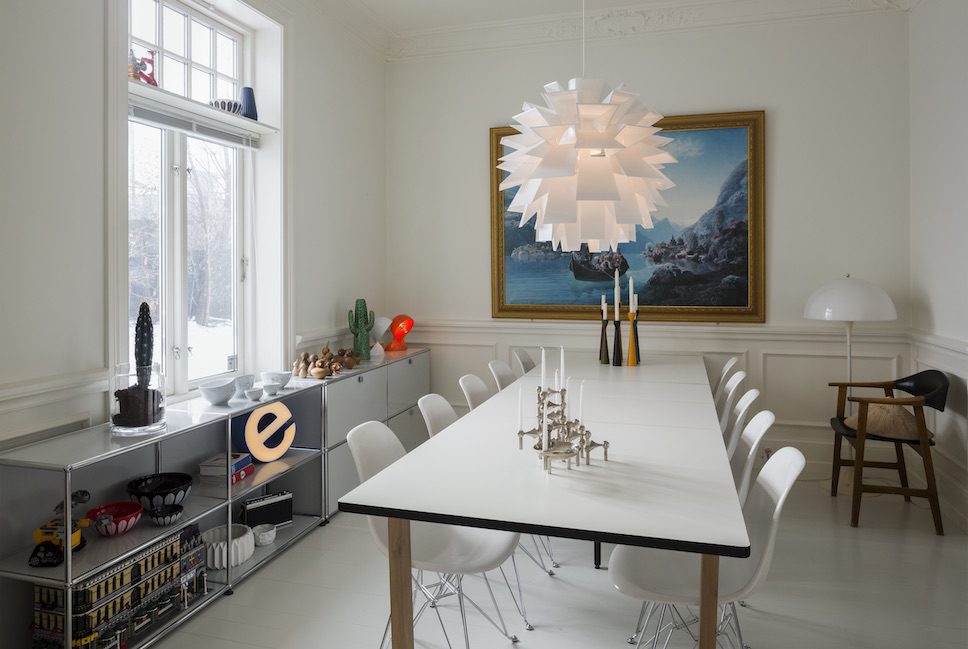 For more design stories on enki, click here.